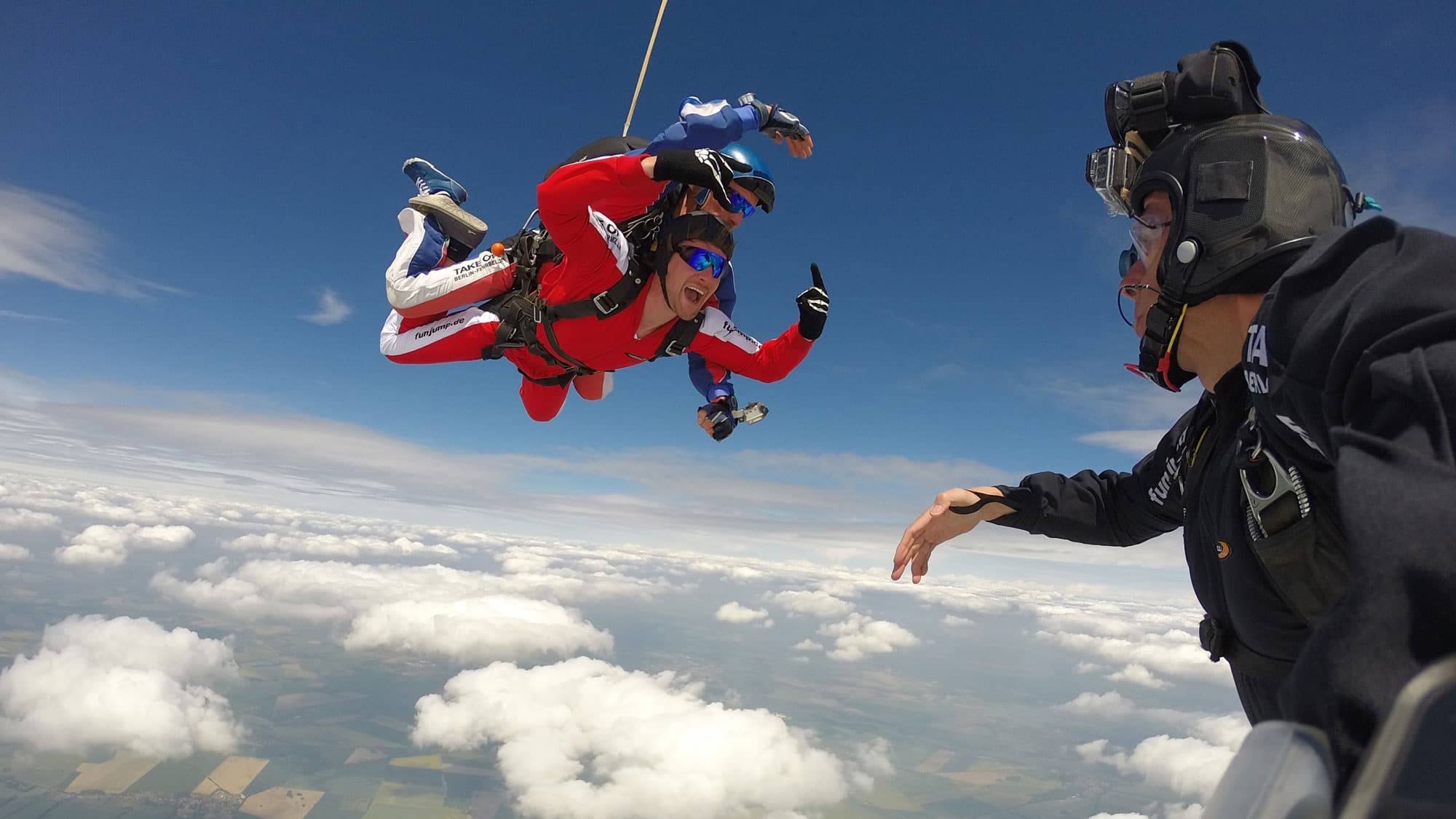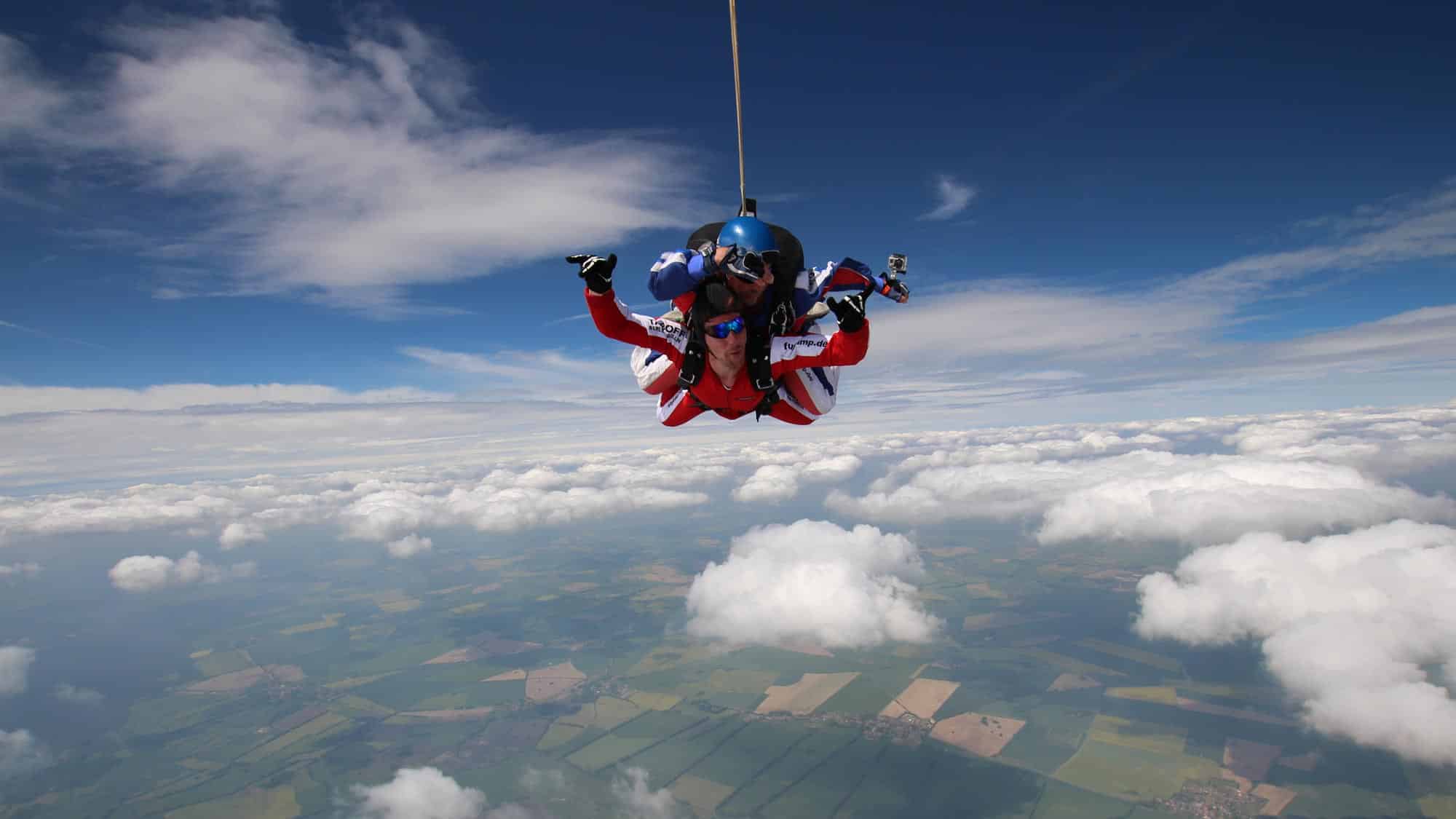 takeoff_fallschirmsport-tandemsprung-extra-videoman - copy - copy
Experience the dream of flight -
and a day to remember
takeoff_fallschirmsport-tandemsprung-extra-videoman - copy - copy - copy
Experience the dream of flight -
and a day to remember
takeoff_fallschirmsport-tandemsprung-extra-videoman - copy - copy - copy
Experience the dream of flight -
and a day to remember
See what people have to say about their tandem experience with TAKE OFF Fallschirmsport
Since 1992 we have made more than 42 000 skydivers happy. Read below what our guests have to say about their skydiving adventure. We would very much appreciate your feedback too. You can tell us your opinion using our contact form or leave us a review on trip advisor or on our Take Off Facebook page.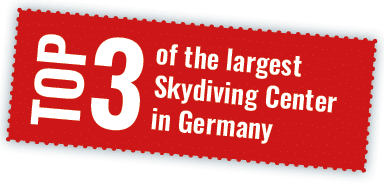 "Last saturday around 5:42pm I am sitting at the edge of a plane at 4.000m ready to jump out. The adrenaline is kicking in… and we are out. YEEEEAAAAHHHHH. What a feeling. Back on the ground I was totally wowed… thank you TAKE OFF Team for this awesome day with cool people in a relaxing atmosphere that made the experience possible, for me and for my husband who is sitting in a wheel chair."
Reports, Opinions, Feedbacks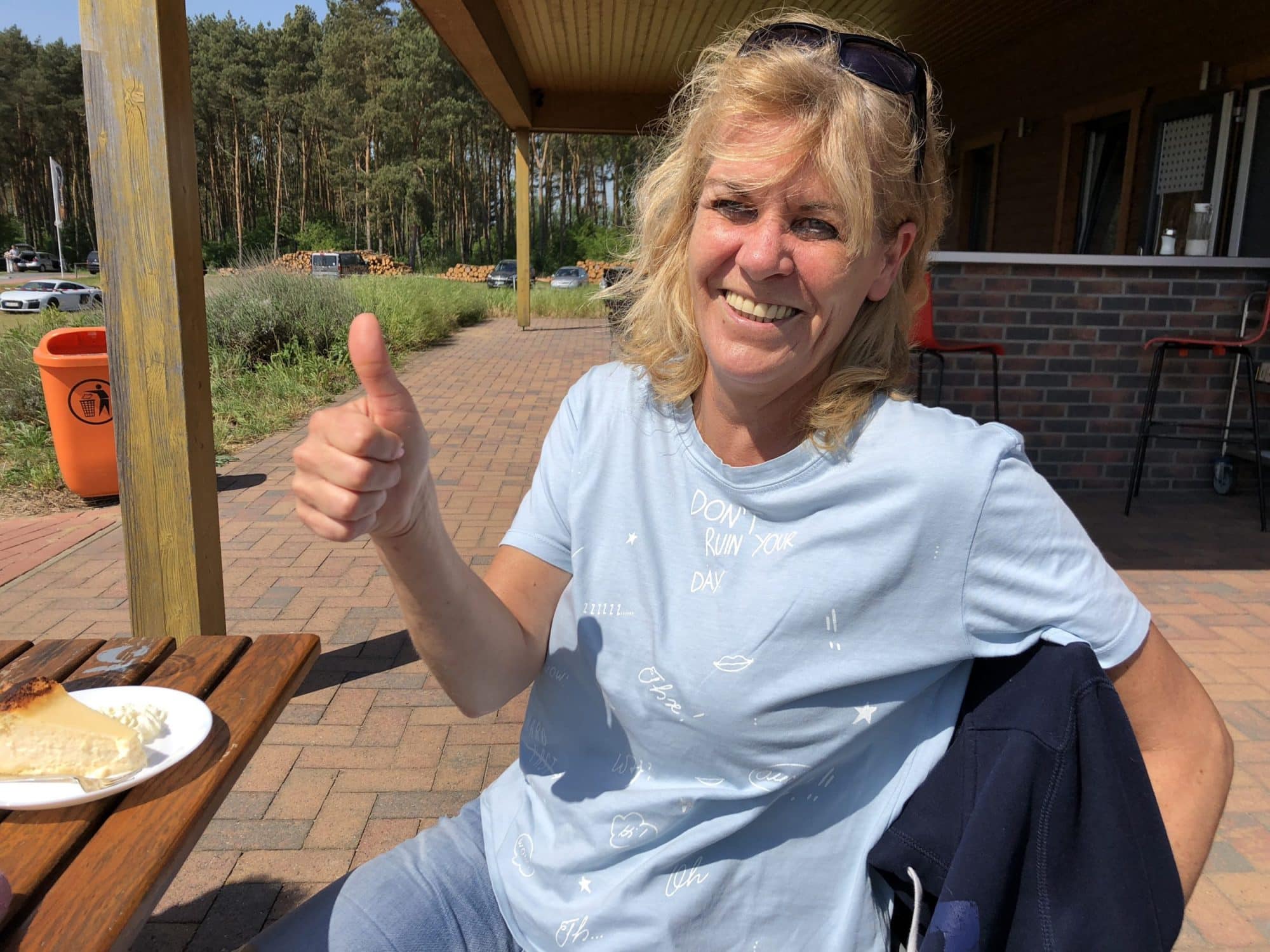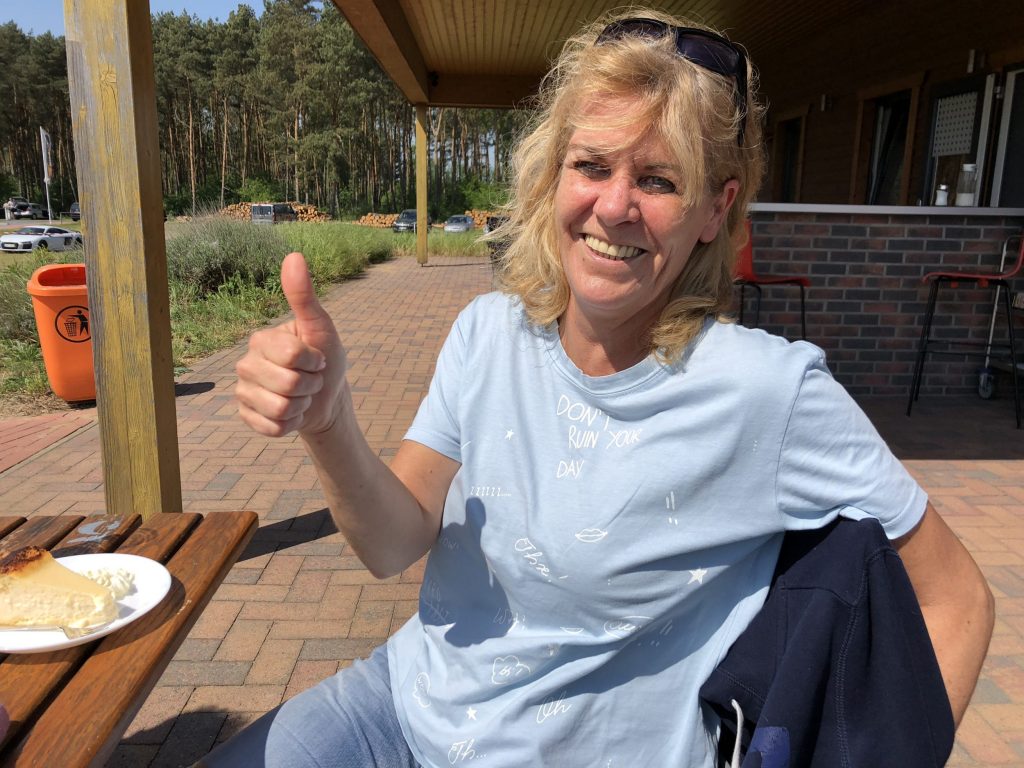 Absolutely stunning and breath taking! I particularly enjoyed the free fall, I would happily fall twice as long. This was already my second skydive and I was even allowed to steer the parachute and make some turns and spins. I felt like in a merry-go-round. I had so much fun at TAKE OFF.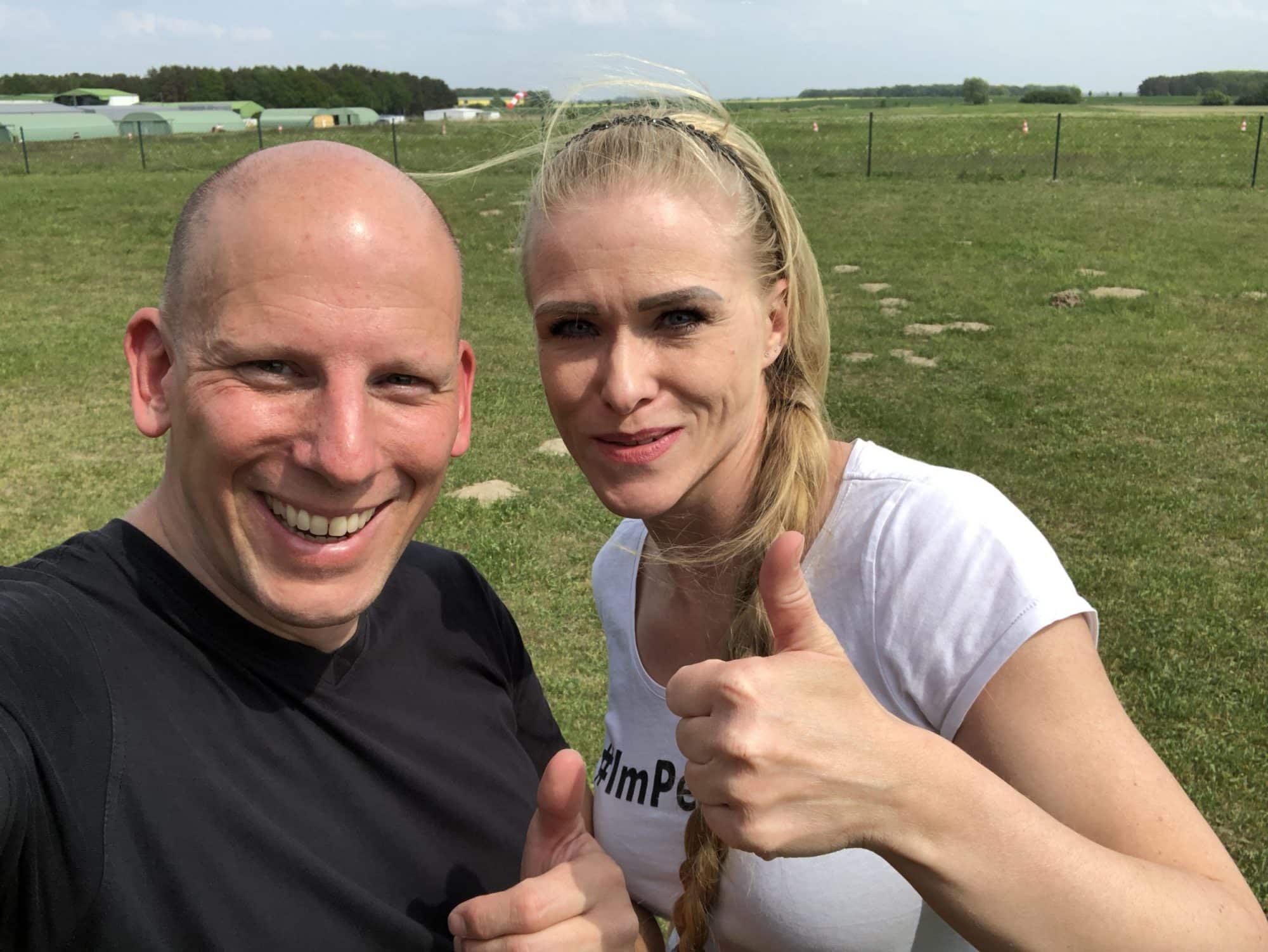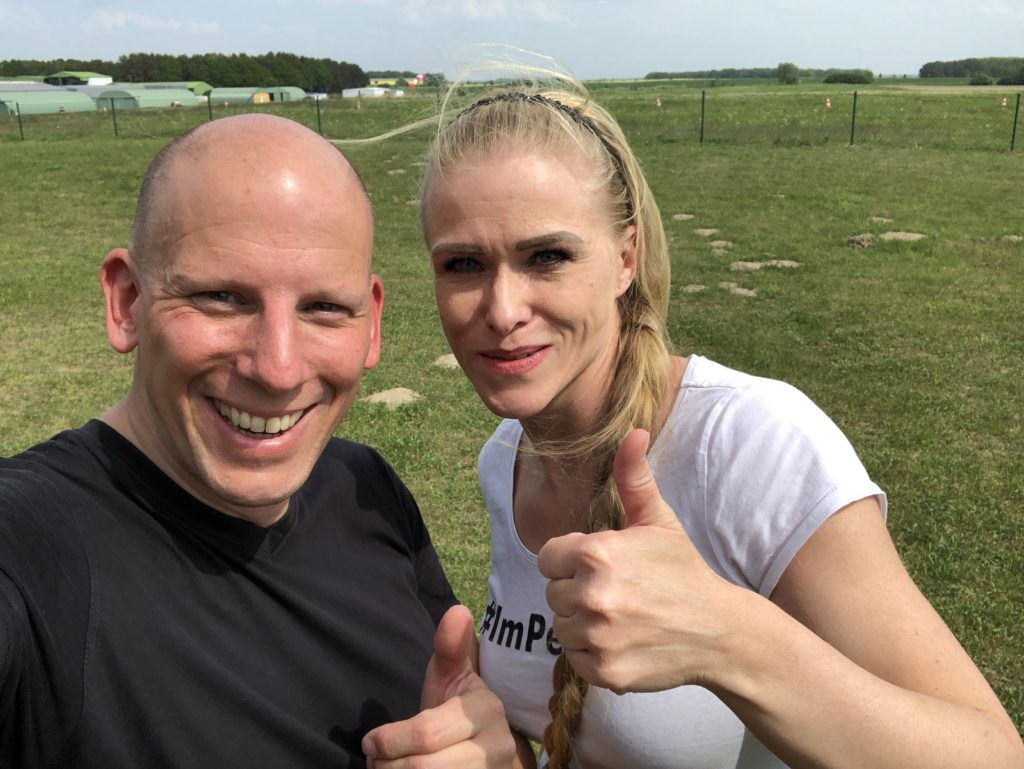 Exciting and over far too quickly – just wicked. The best part was free fall and when the parachute opened. Steering the parachute into steep curves was awesome. I would definitely recommend TAKE OFF.  See you again in Fehrbellin, Regards, Grit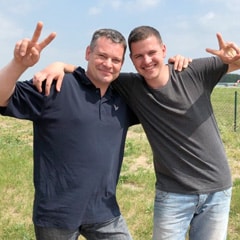 Absolutely awesome and indescribable! The best part was flying through the clouds and steering the parachute all by myself. The moment when you fall out and forget the world is flabbergasting. I was able to just lean back and enjoy.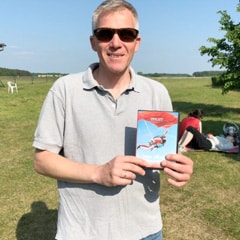 Absolutely stunning! Ecstatic! Gorgeous! Awesome was the moment when we jumped out. Free falling from 4000m together with my tandem pilot was sensational. The whole experience was perfectly organized, the atmosphere very personal. The people here at TAKE OFF are super nice and we will definitely be back to jump again.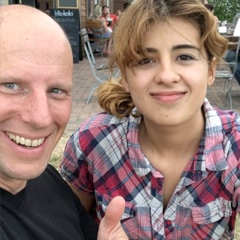 Incredible! Unbelievable! Sensational! The best moment was gliding through the air under parachute. I was able to take off my goggles and feel the wind in my face.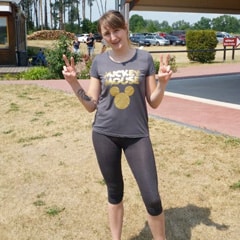 Absolutely wicked! My favorite part was flying under canopy and steering it myself. The view was breathtaking. My next skydive will be with TAKE OFF Fehrbellin again.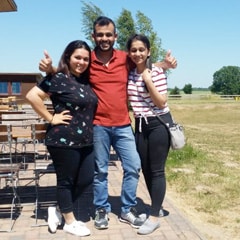 Amazing and a very good experience! Of all the things during the skydive the moment we went over the edge into freefall was the best. The freefall and the feeling to be free was the best part of the jump at Take OFF Fallschirmsport in Fehrbellin.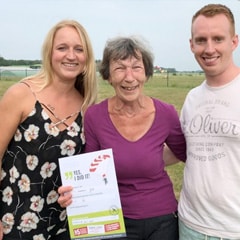 It was unbelievably stunning! Everybody has to jump at least once. It felt like time was standing still and it was marvelous. It was so beautiful to fly through the clouds under canopy.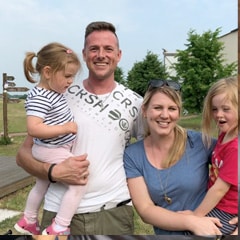 Amazing, I want to do that again! Even the plane ride up was already exciting and I was getting more and more nervous until we jumped out. That was awesome! The moment when you sit in the door and are about to fall out… crazy. I was also able to steer the parachute myself, fly through the clouds and look at everything from above.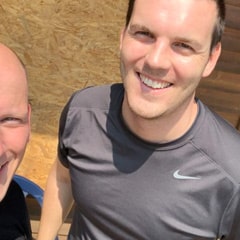 Highly recommendable, breath taking, something special! I totally enjoyed the whole experience, starting with the check in, the briefing, the airplane ride and of course the jump itself. The TAKE OFF Team really got us into the mood for jumping, and took away any doubts or tensions from everybody in my group. Very professional! I loved the moment when we jumped out of the plane. And steering the parachute myself felt like taking control of time.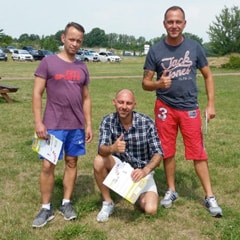 Super cool experience! The moment when we exited the aircraft into free fall and this feeling of ultimate freedom was amazing! Thank you TAKE OFF!
Let's do that again! I liked the most the view under canopy and steering the parachut myself. The very professional TAKE OFF Team took good care of me. I felt safe the whole time. My tandem skydive in Fehrbellin was just fun!
Bloggers sharing their experience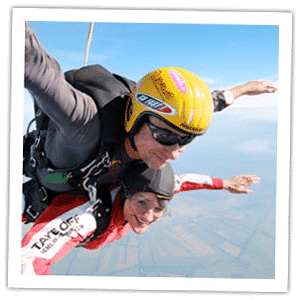 Testing experiences for her blog www.lebegeil.de
---
"Totally unique experience. My friends called me crazy but I loved falling from 4.000m. Best experience ever!"
---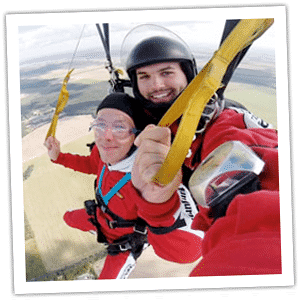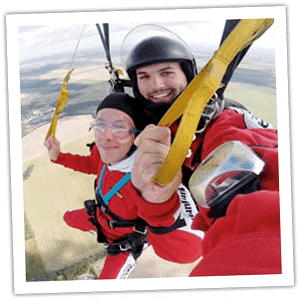 Testing experiences for his blog www.strongg.com
---
"I have asked myself my whole life how does it feel to jump from a plane. 2016 I finally wanted to experience it. I jumped, was amazed and realized I wanted to do it myself. I have 8 jumps now and I am working on my license!!"

---
Watch our skydiving videos
Contact us
It is our goal, to make all of our customers happy. If you have feedback or any questions you can contact us directly.
E-Mail: [email protected]
Phone: 033932 – 72238 (daily between 09am and 5pm)
If you would like us to contact you fill in this contact form and we will get in contact as soon as possible.
Leave us a review on trip advisor
Take a moment and share your experience about your tandem skydive with Take Off on trip advisor. We and other interested people appreciate your feed back!