Team building and group events
A team building activity your team will actually love
Skydiving is even more fun together! Whatever the occasion, be it a birthday party, bridal shower, corporate/team building events, or just a fun day out with friends, we accommodate your group here at TAKE OFF. After the skydive we can offer tasty food like home made burgers or cakes in our bistro "Air Base".
Special offers for groups

Learn all about our prices for groups from two to nice jumpers. Look at group rates to find out more. For groups larger than ten we can offer you an individual deal including for example catering if you wish so. Contact us for a customised offer.
You have questions?
You can reach us daily between 9am and 6pm by phone at 033932 – 72238. Just give us a call or send us a message.
An extraordinary group experience
Try something new together
Share the plane ride
Guests can cheer the jumpers on from the ground
Share the ecstatic feeling after the jump
Celebrate with drinks and food in the airfields restaurant
Why skydiving is great for corporate groups
Embrace your fear together! It is completely natural to feel afraid before jumping out of a perfectly good aircraft but once you have taken the leap of faith it will shift your perspective on yourself and your team mates. With an ecstatic feeling of accomplishment your team has an experience to share with each other while enjoying our catering service if you wish to do so.
Together with our partners we can create a whole outing individually for your team. If a team member does not feel ready to jump quite yet we can offer a scenic flight or a "pilot for a day" experience with the adjacent flight school. Or you can end the day with a covered wagon tour organized by our partners BS Ranchtours.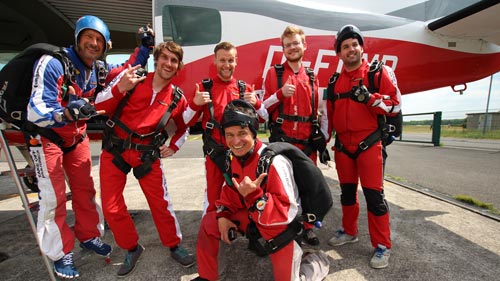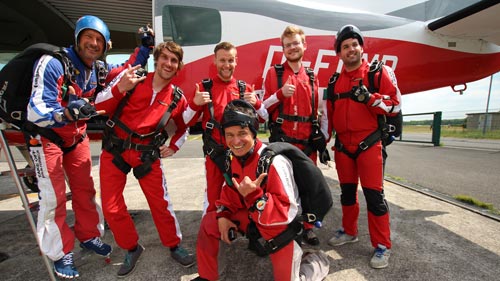 Our offer for team events
Personal care by our Funjump-Team
Catering for all participants if requested
Exclusive photo and video footage
Shuttle service between the train station and the dropzone
Limousine service, covered wagon tour, scenic flight or "Pilot for a Day" on request
Skydiving operation between April and October
More specials available on request
Request an individual offer: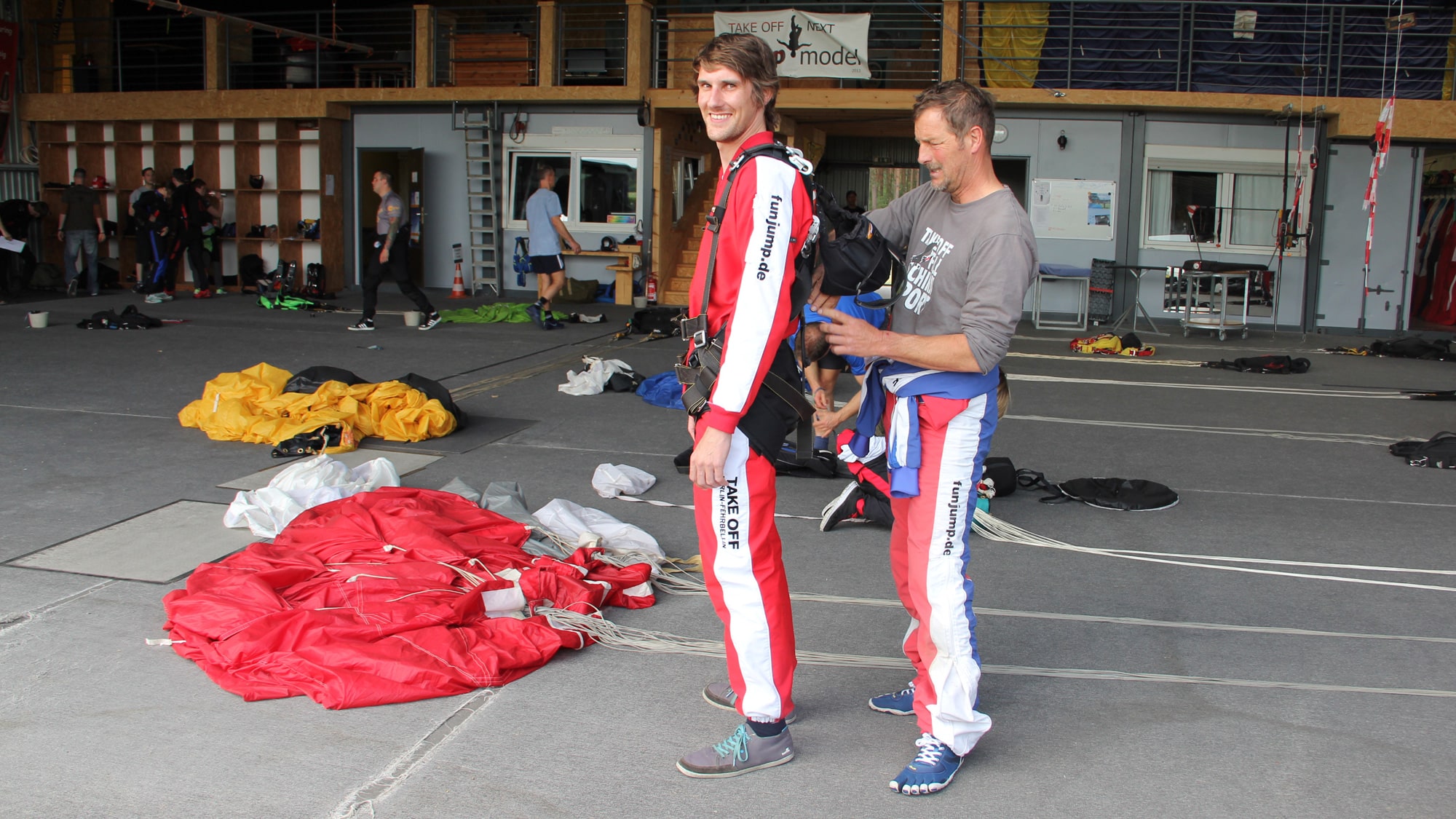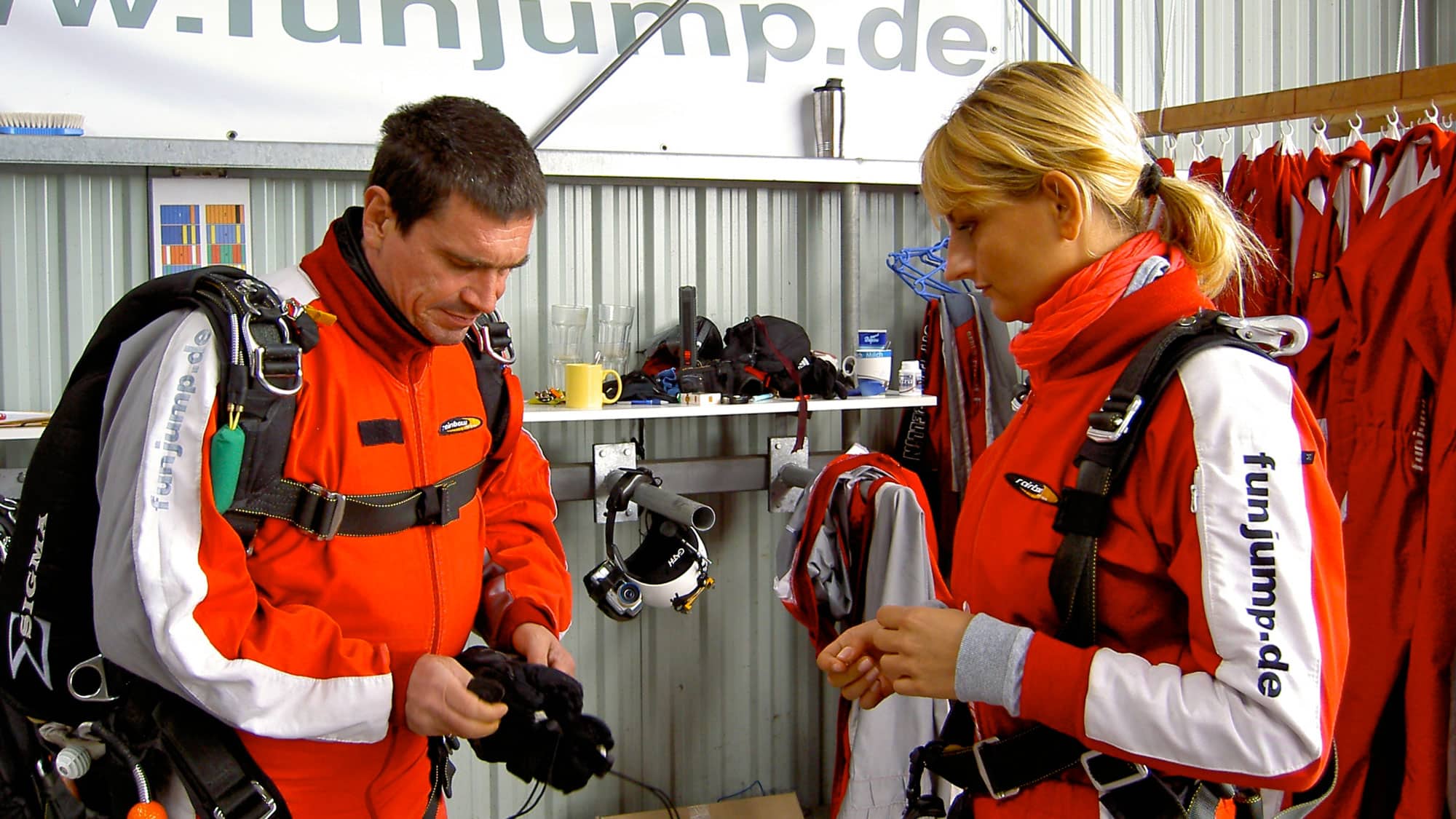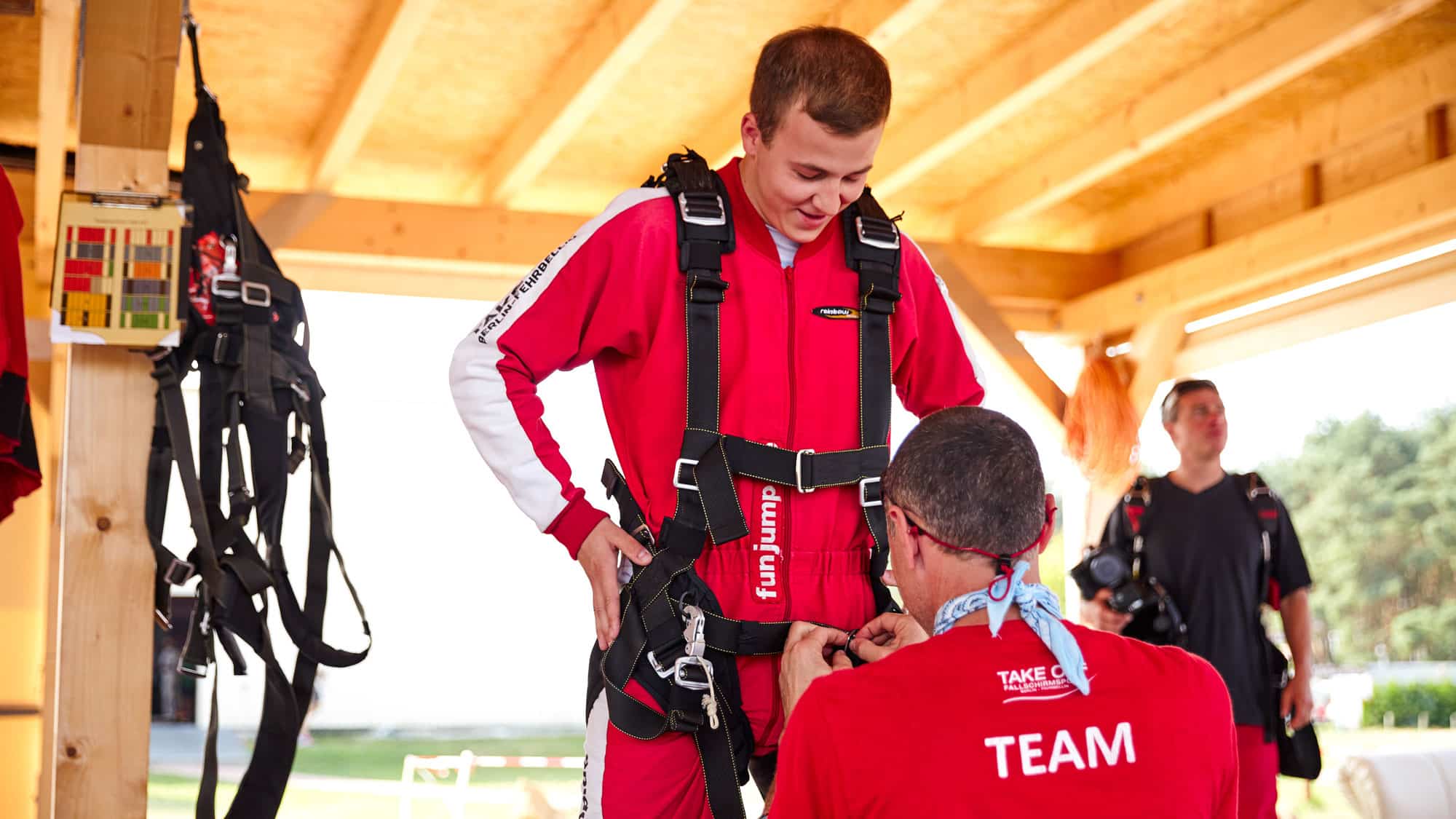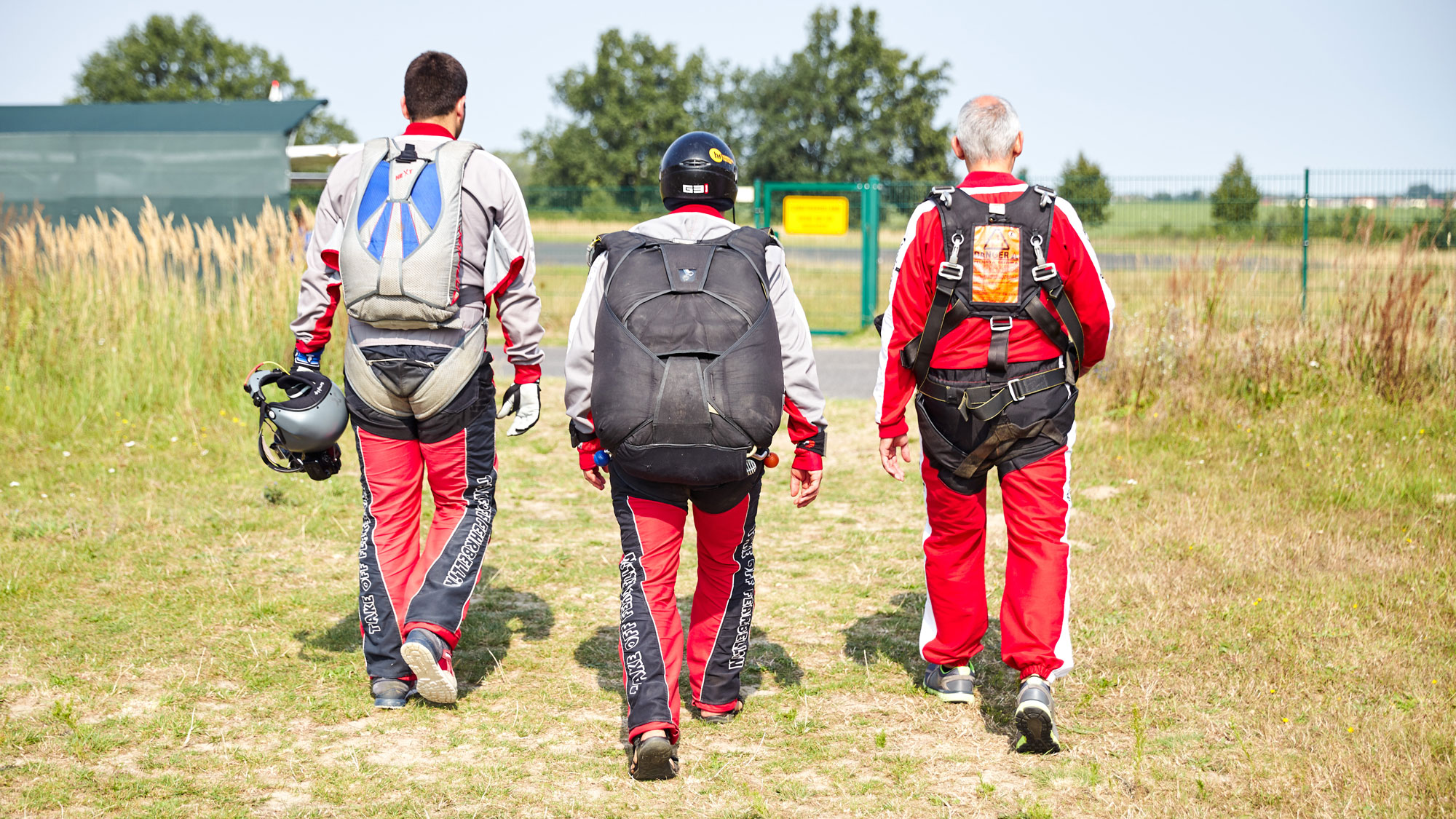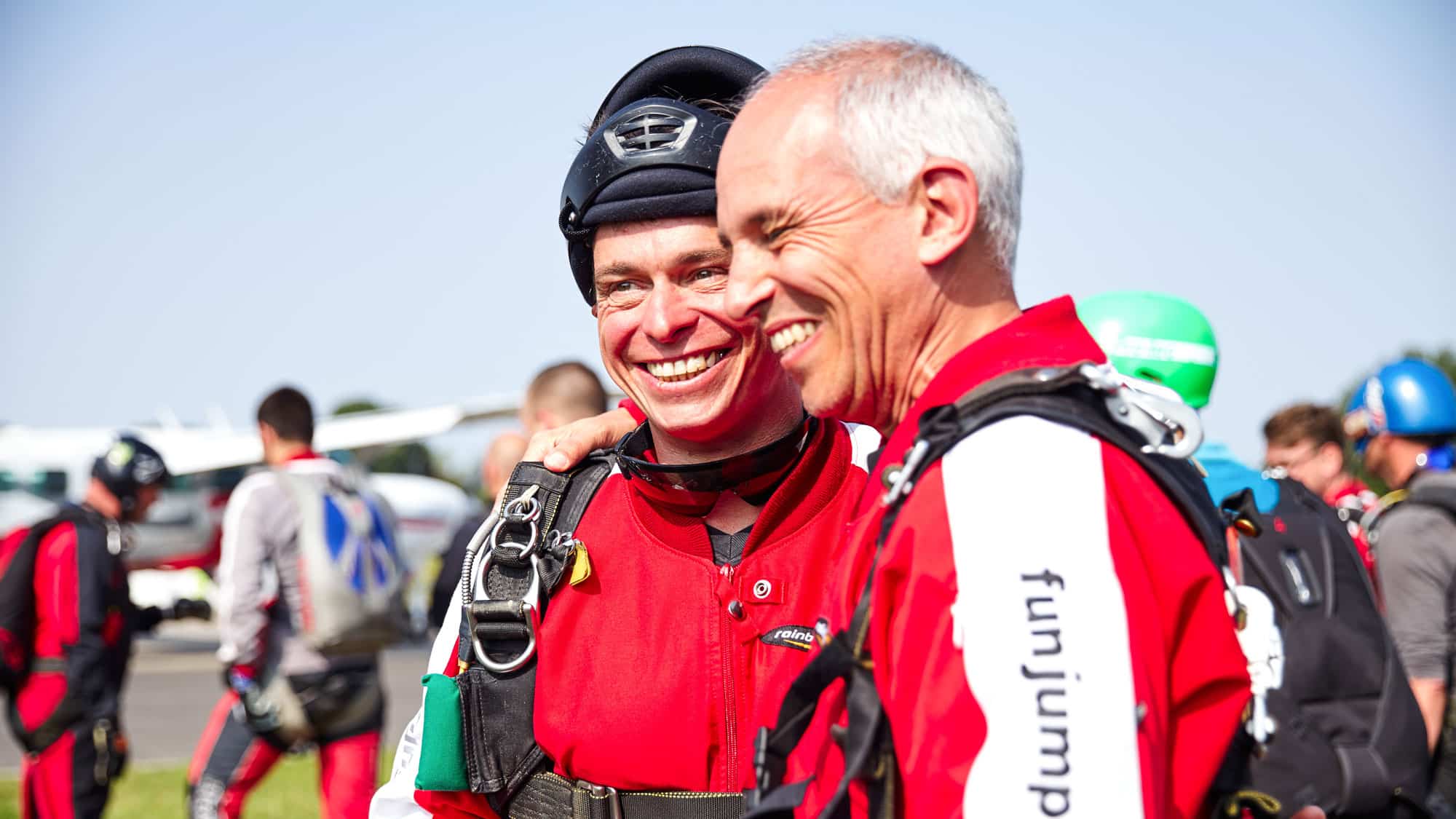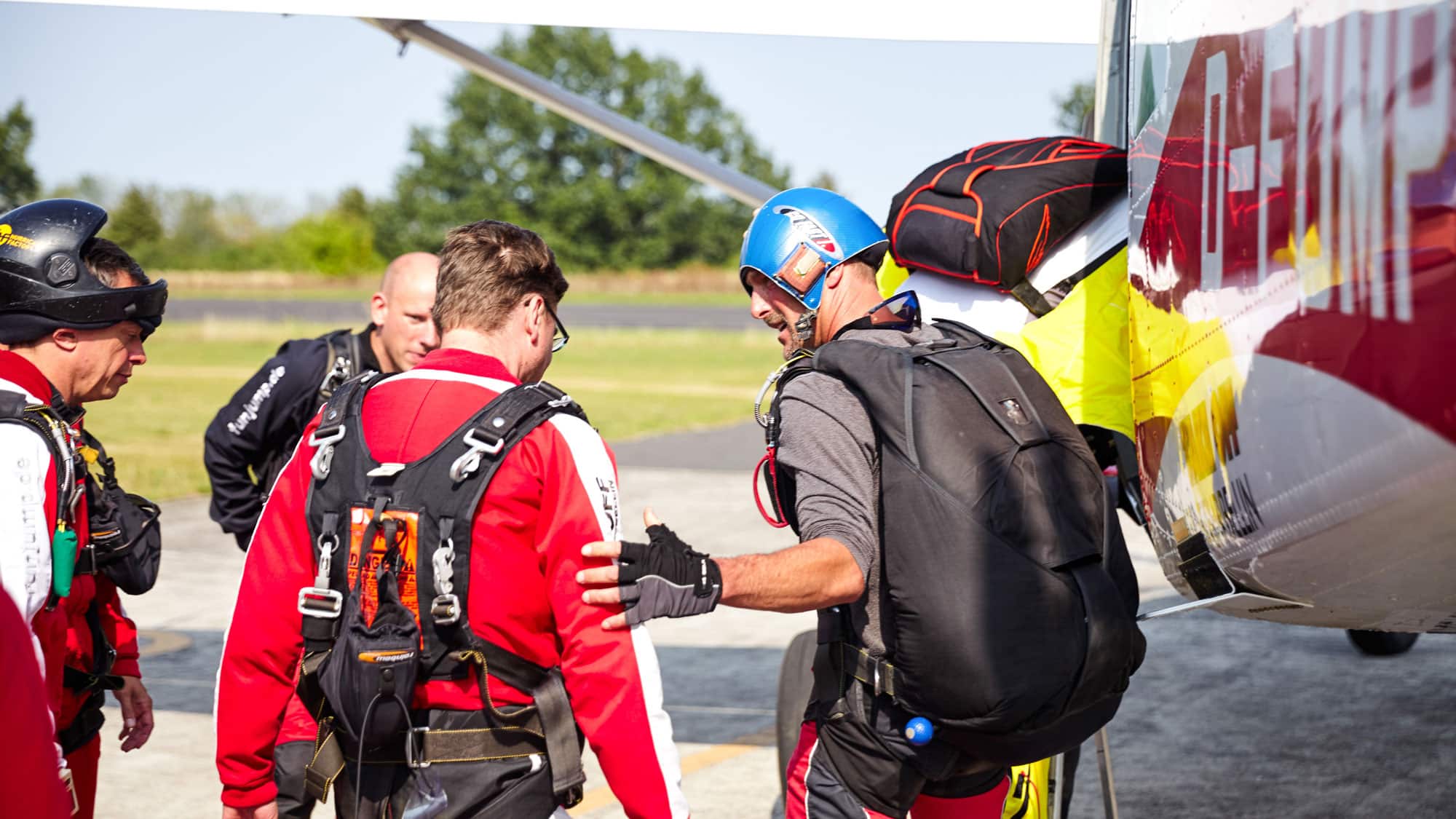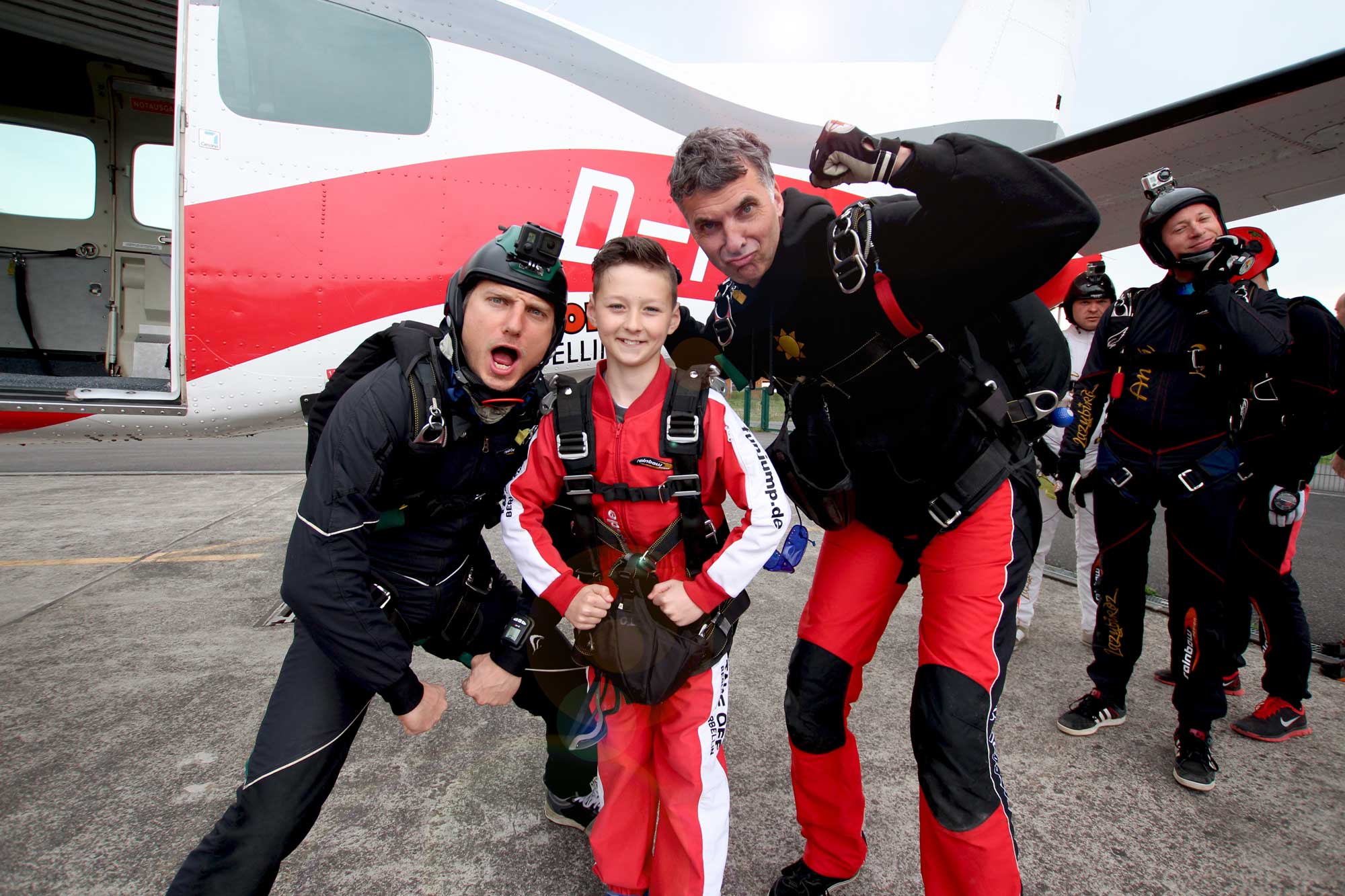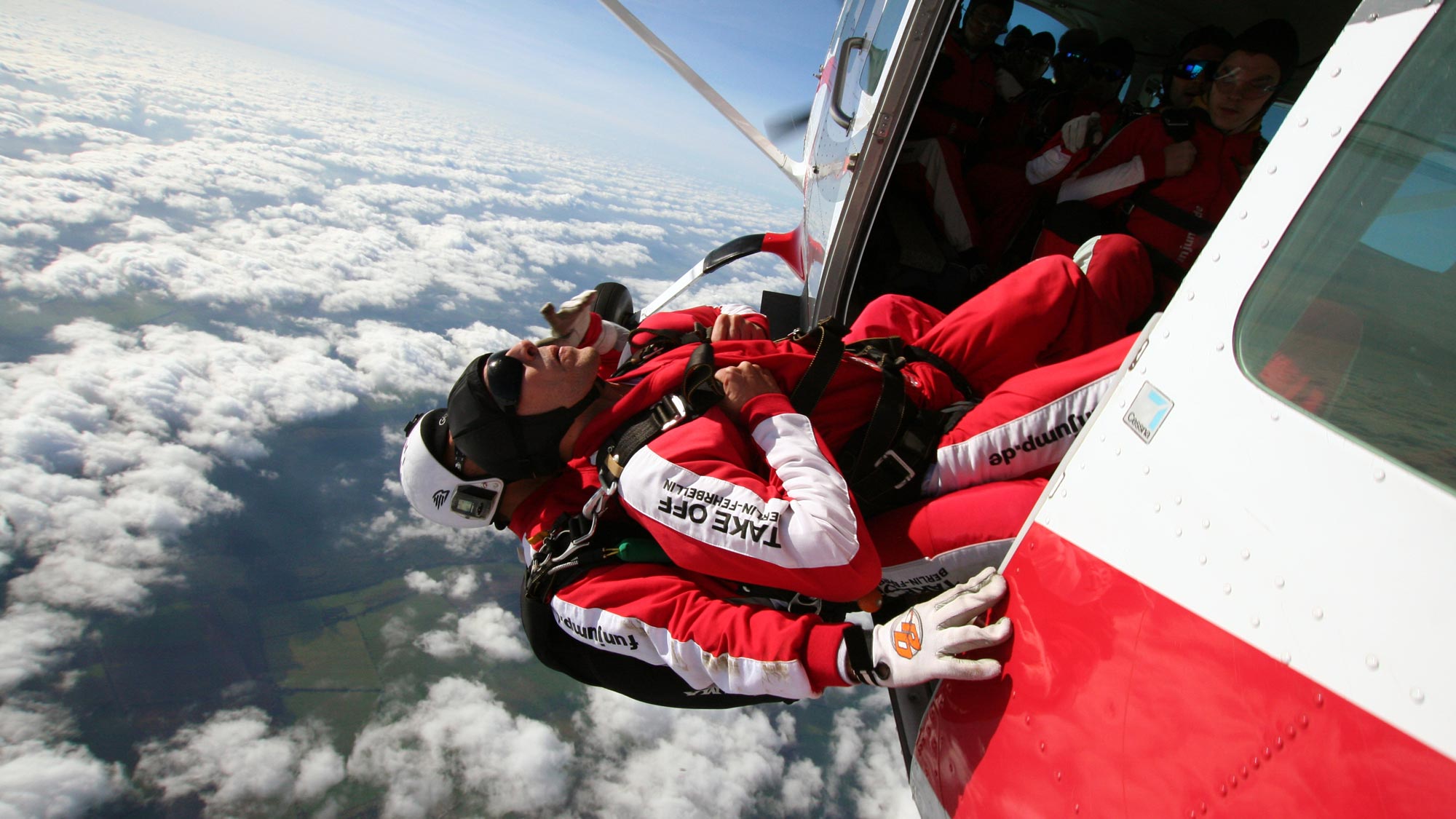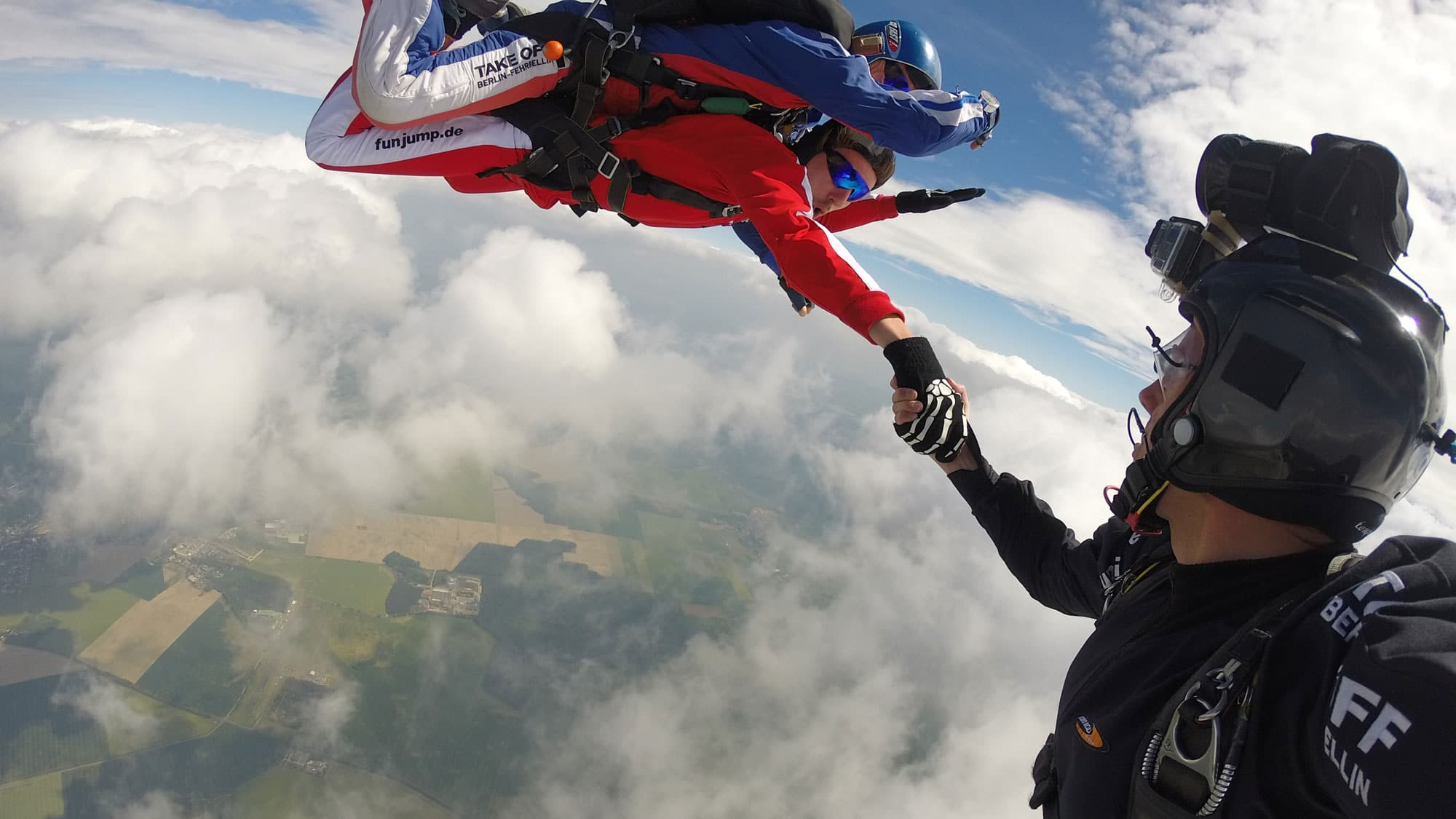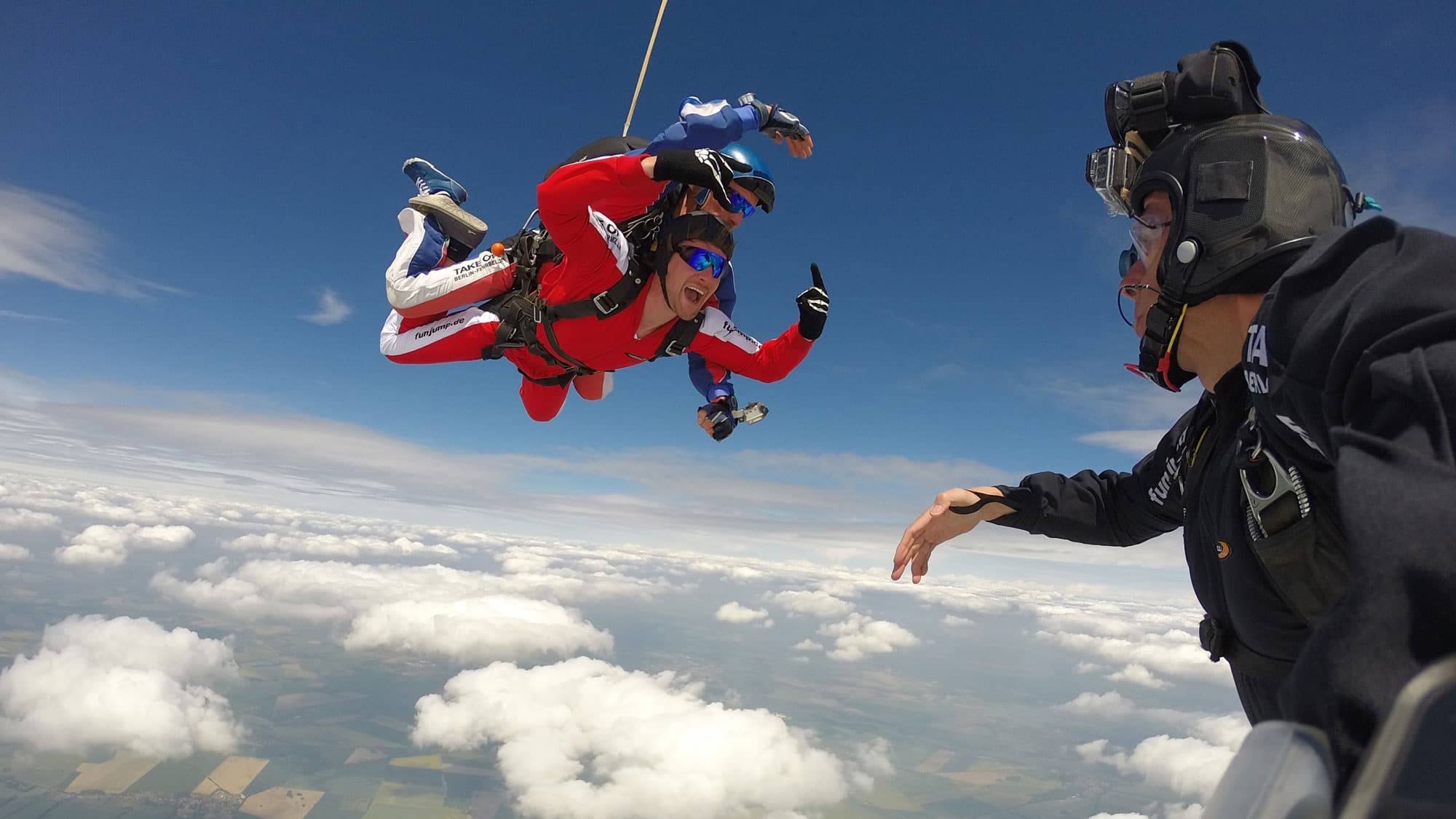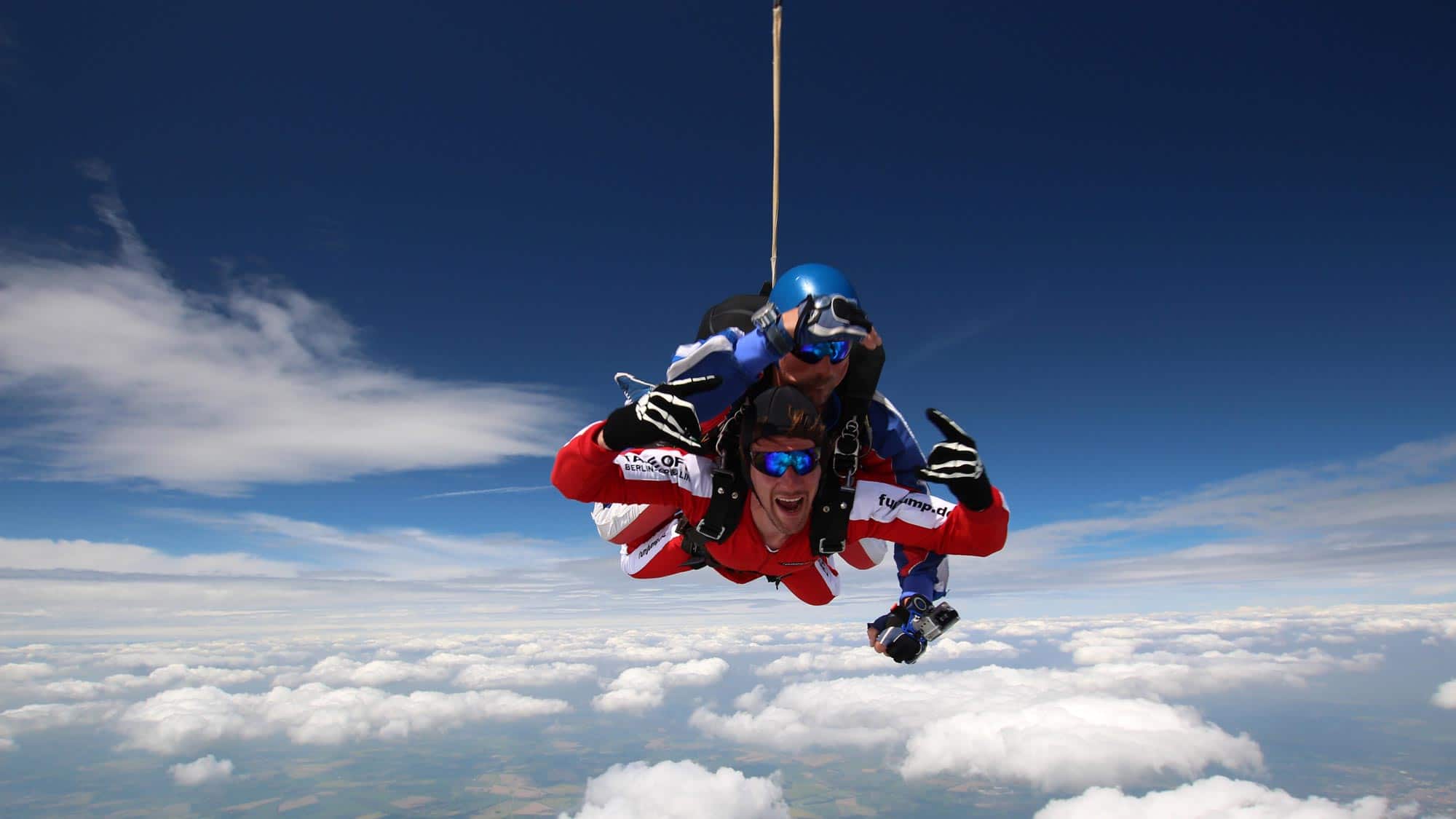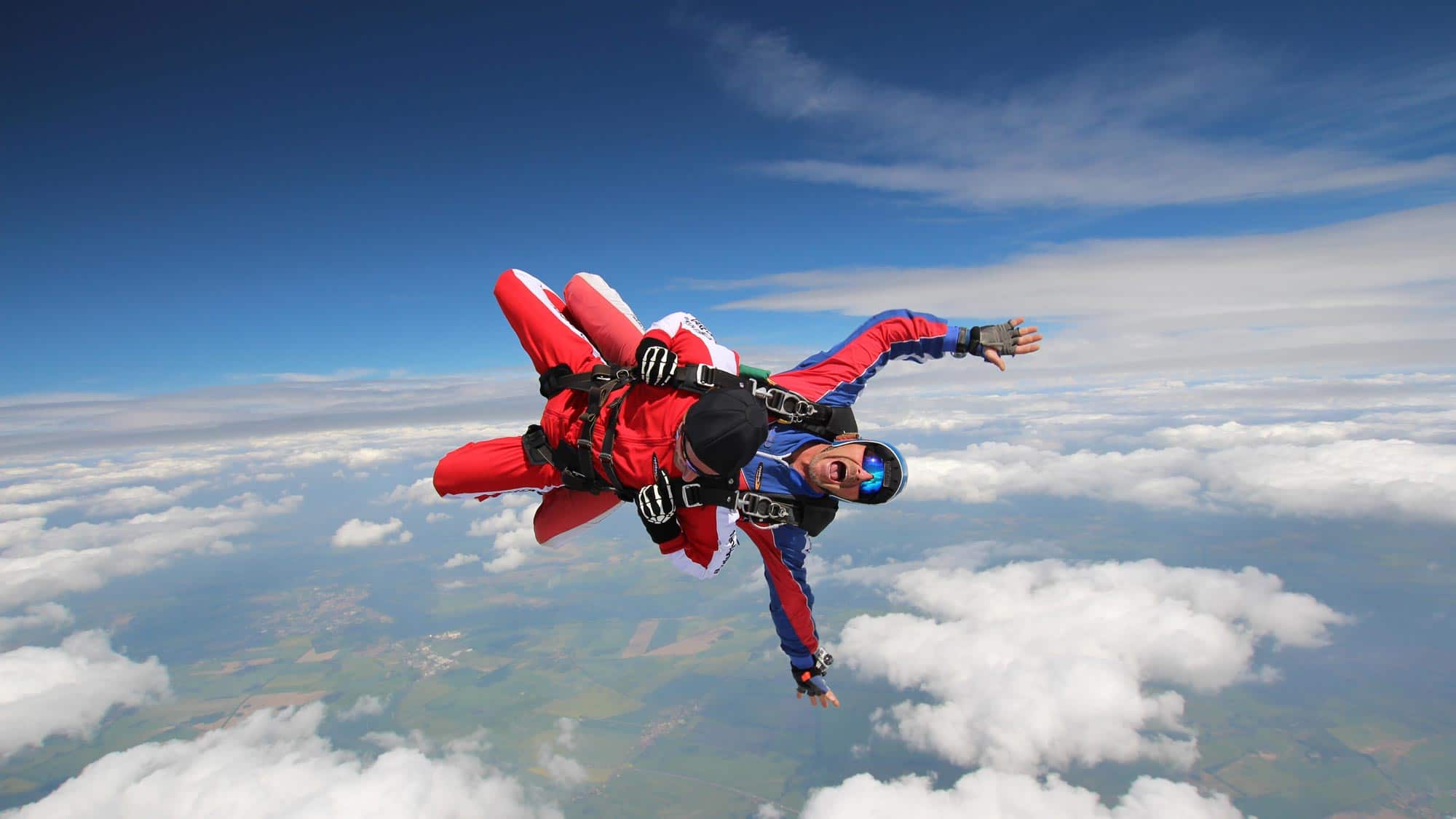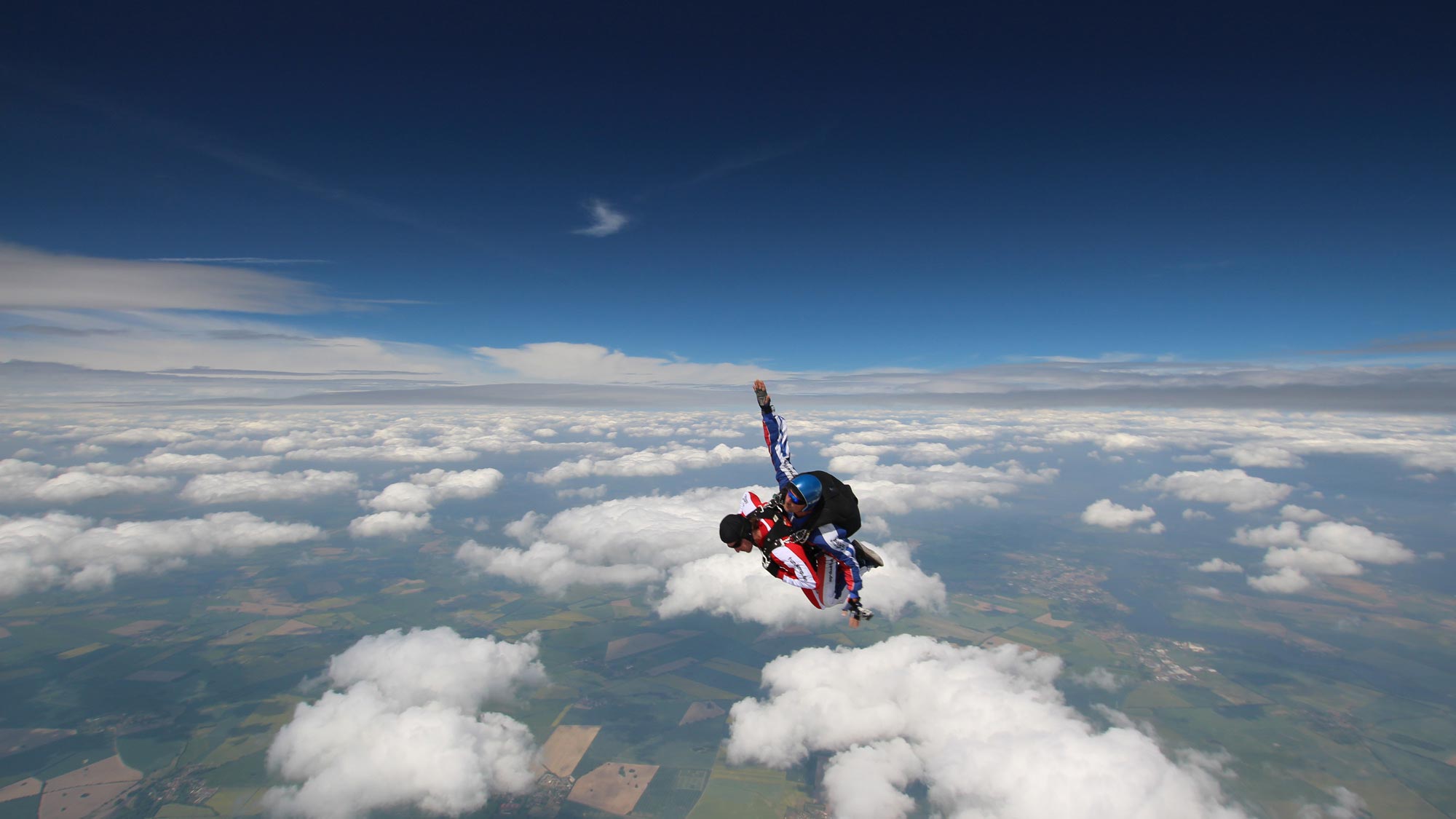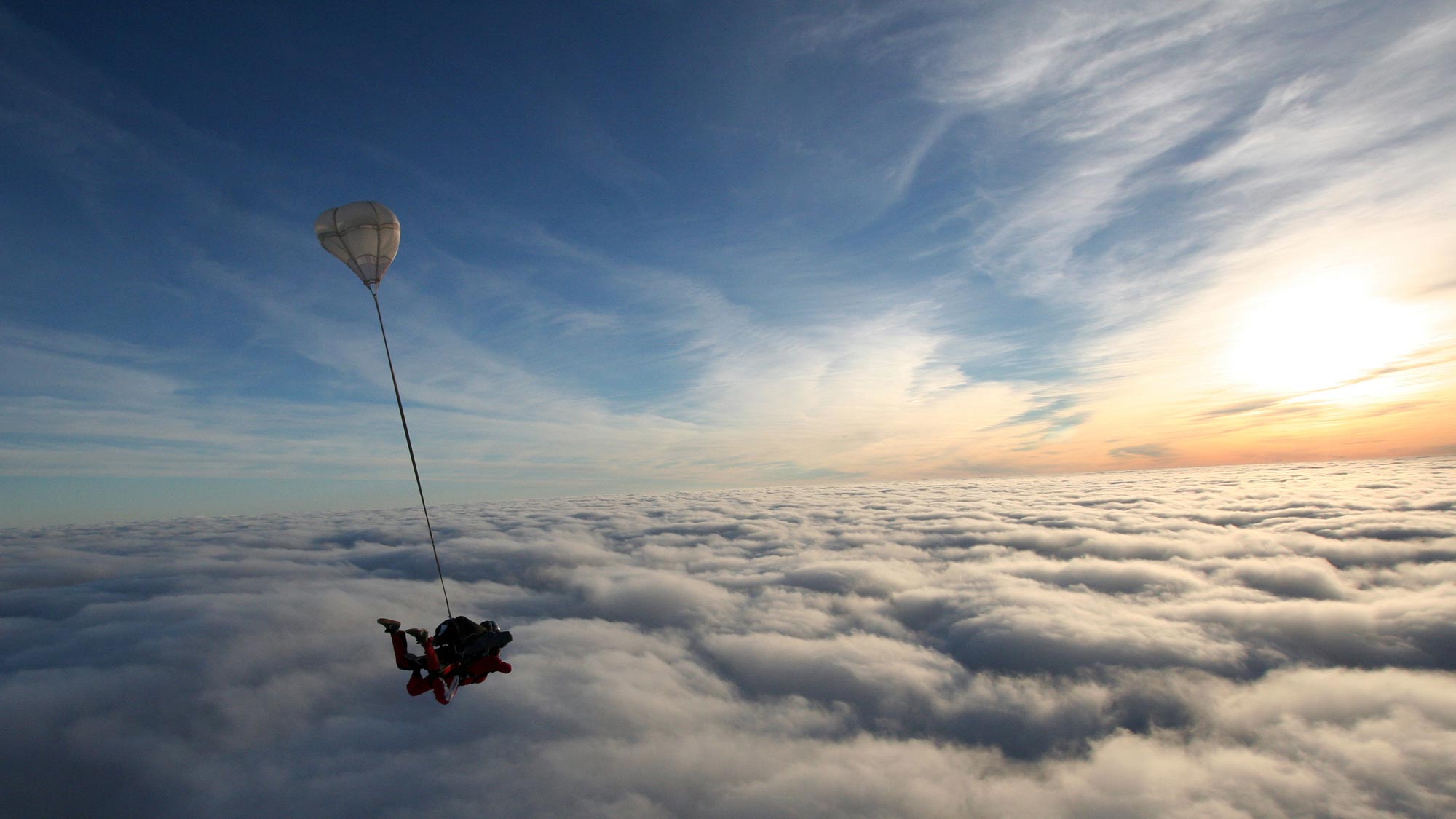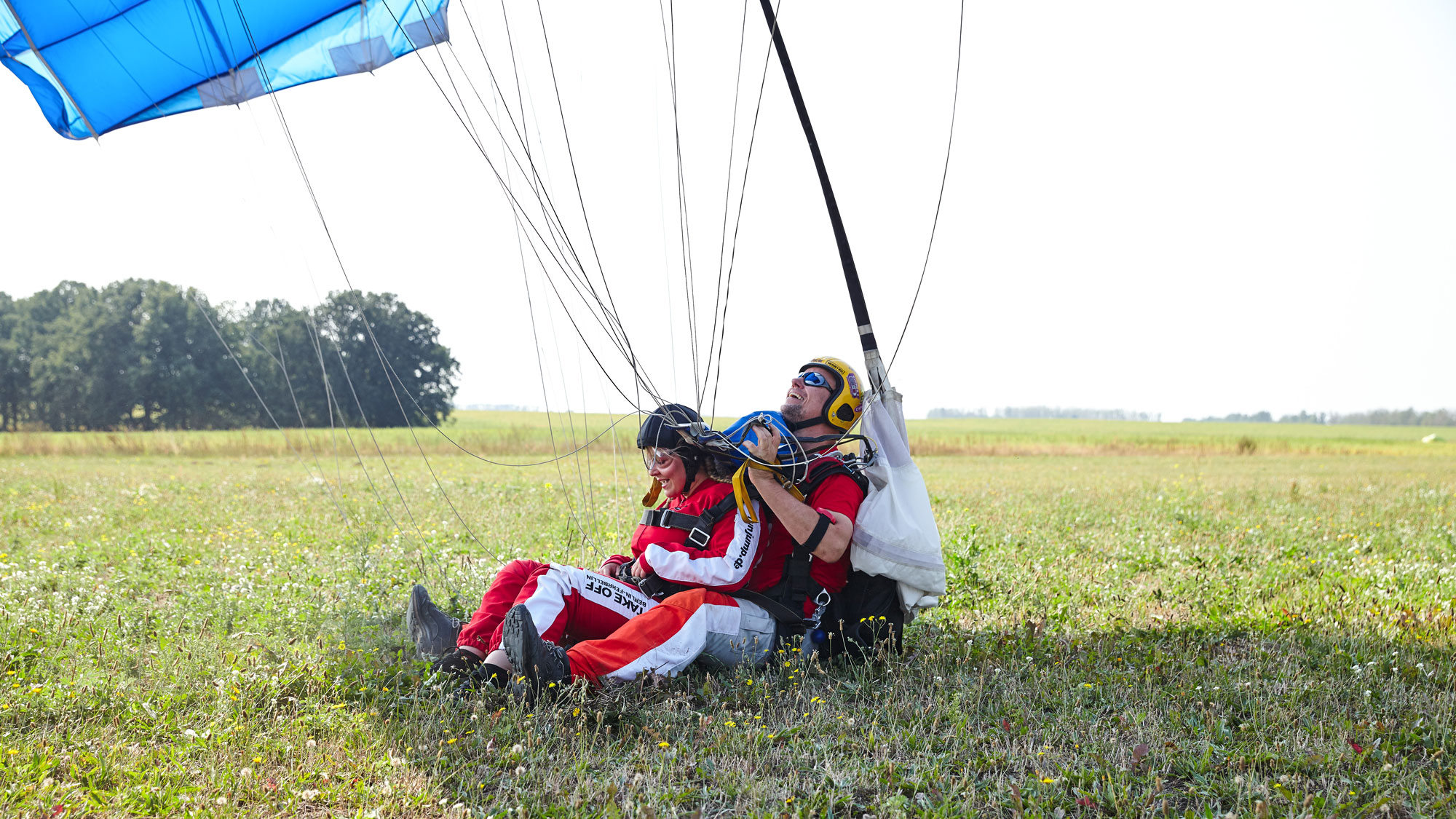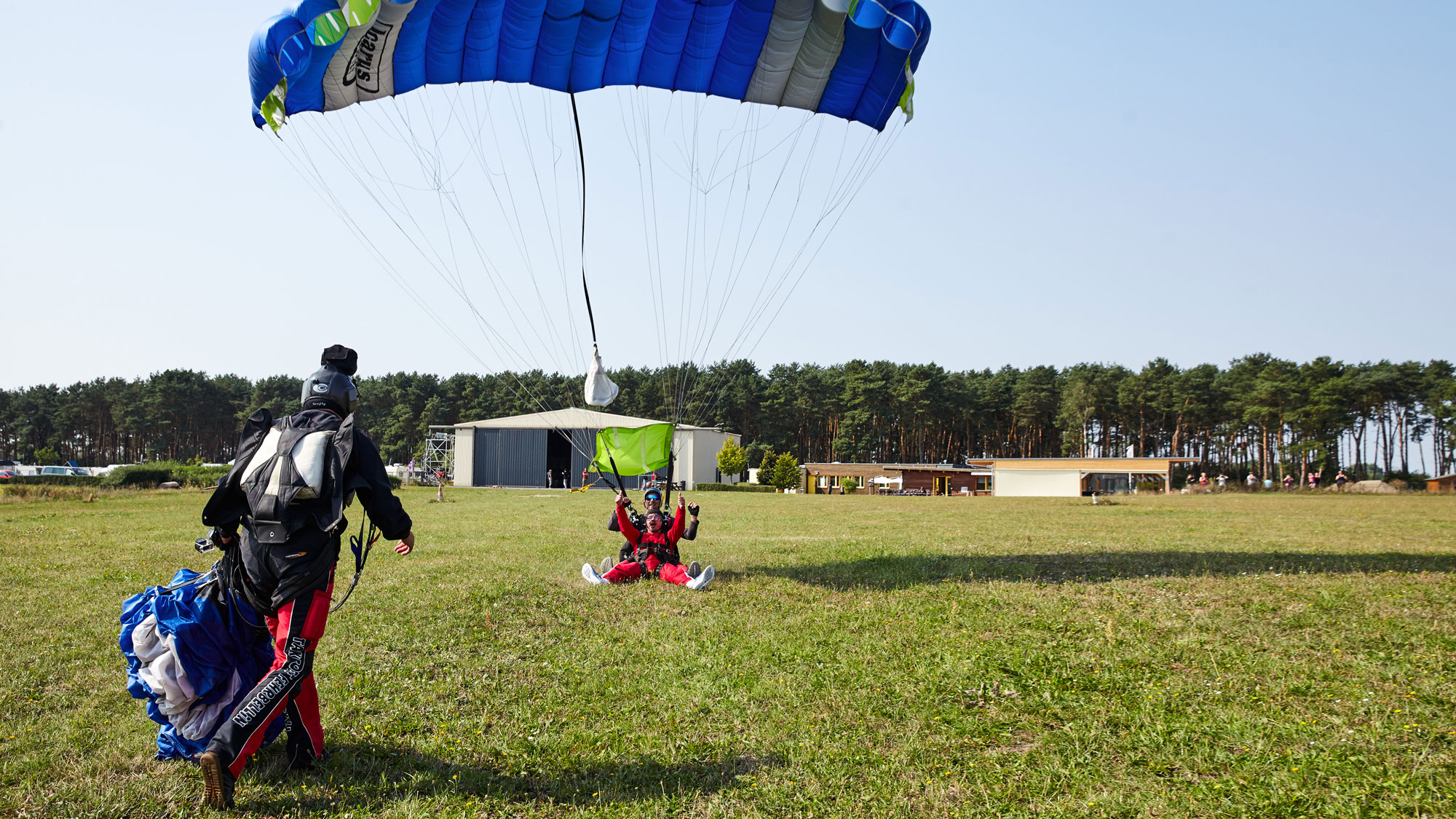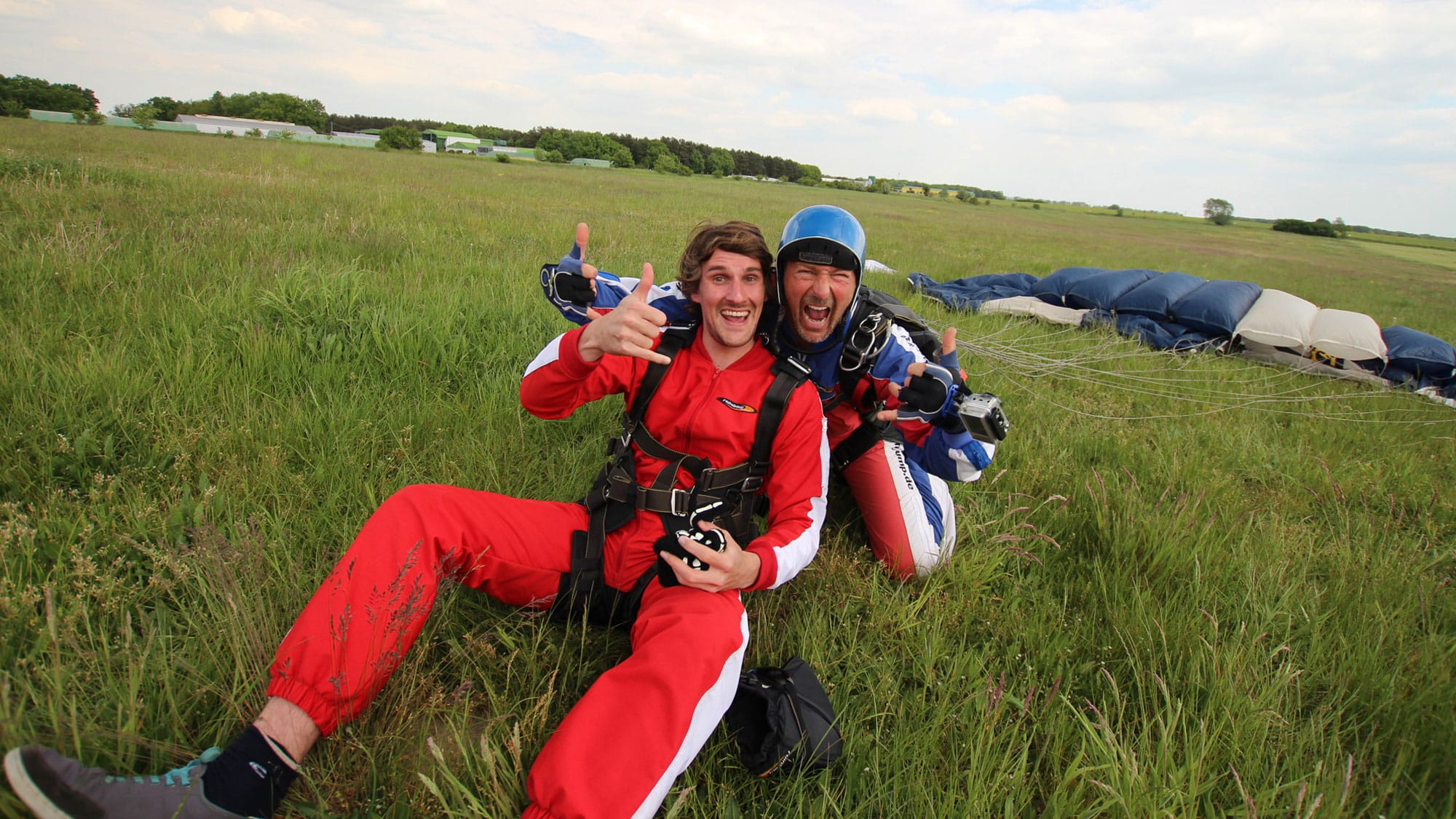 einweisung-tandemspringen-IMG_6331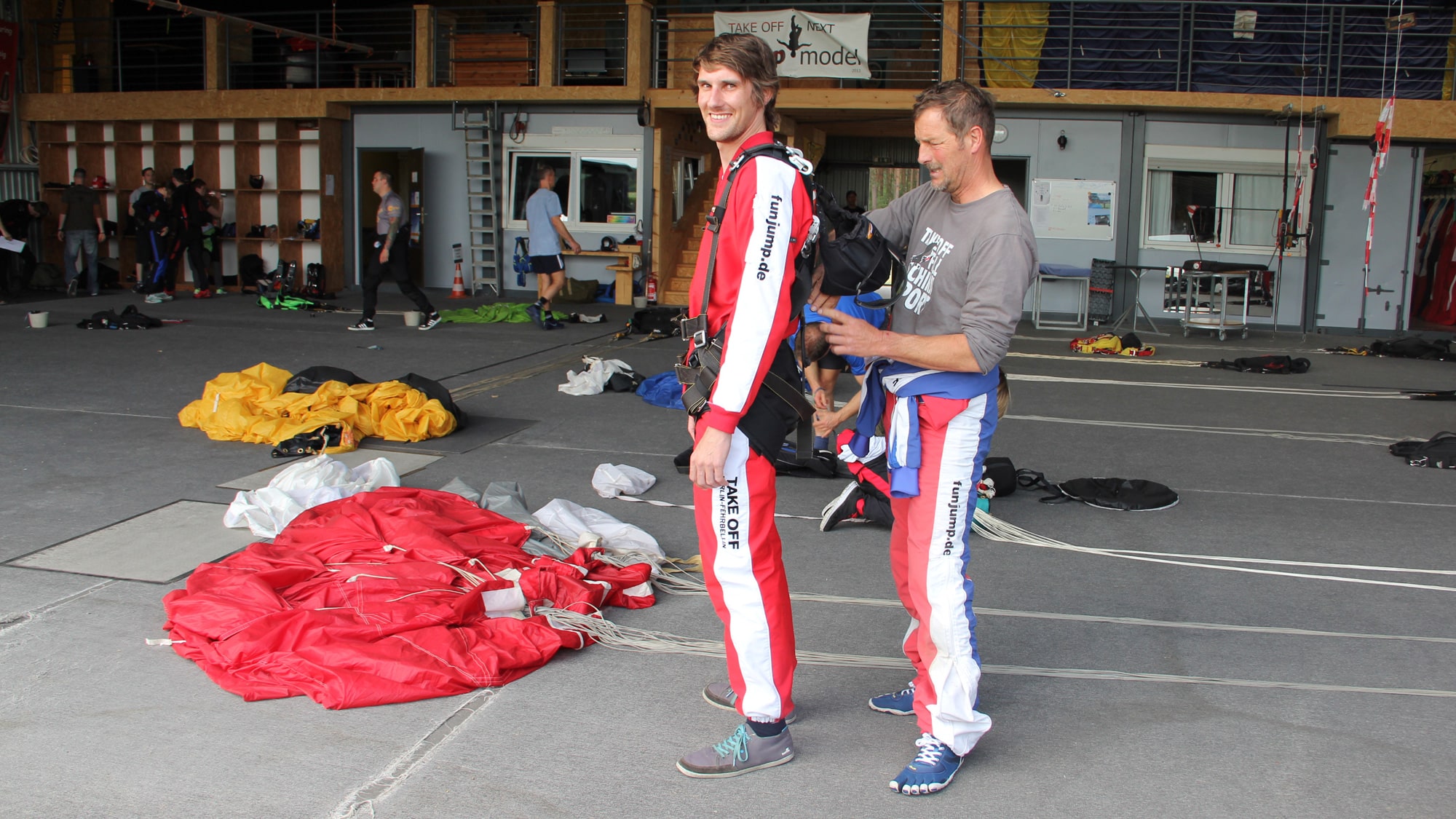 takeoff-tandemspringen-vorbereitung-2000x1125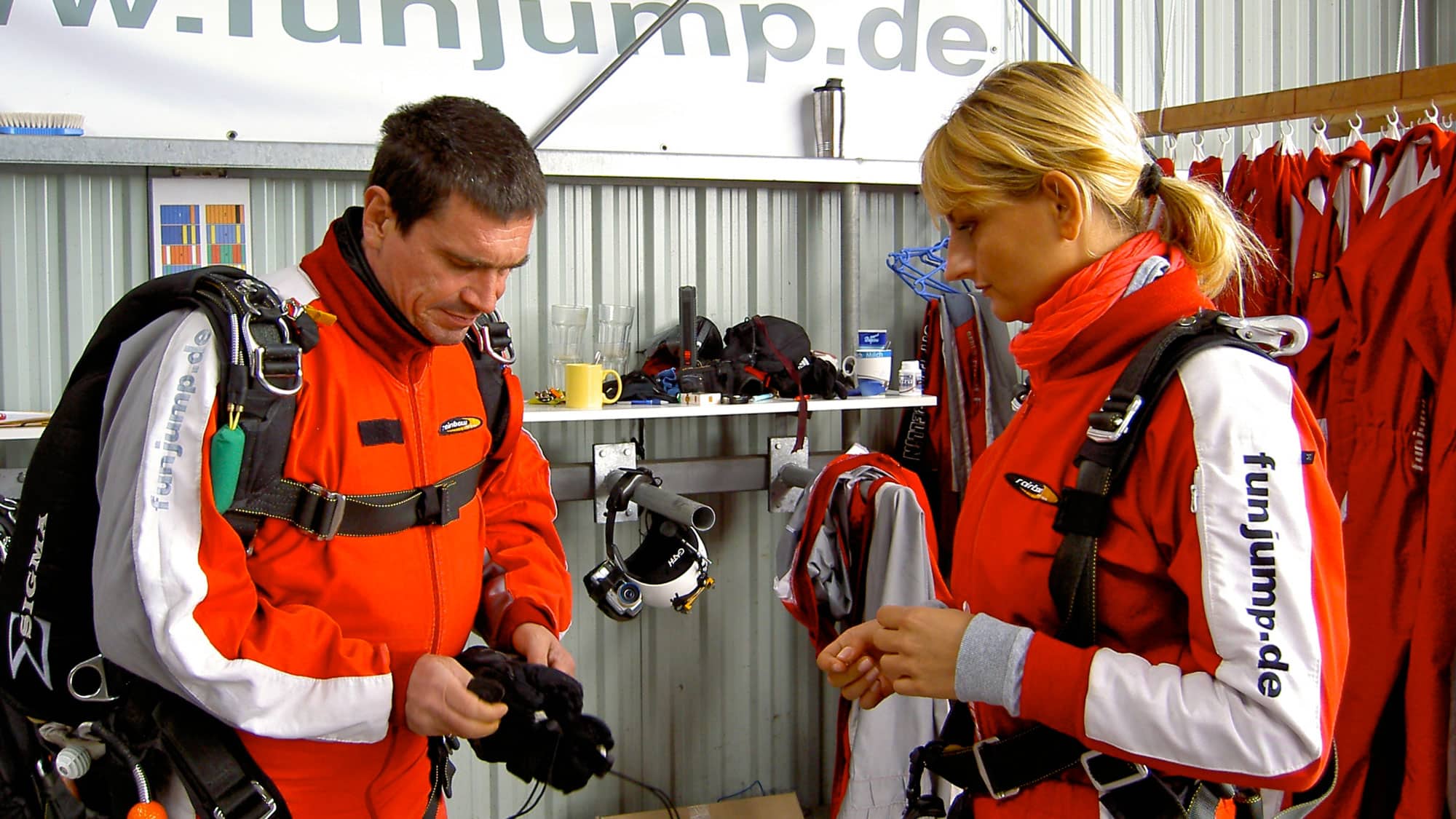 takeoff-fallschirmsport-sicherheit-2000x1125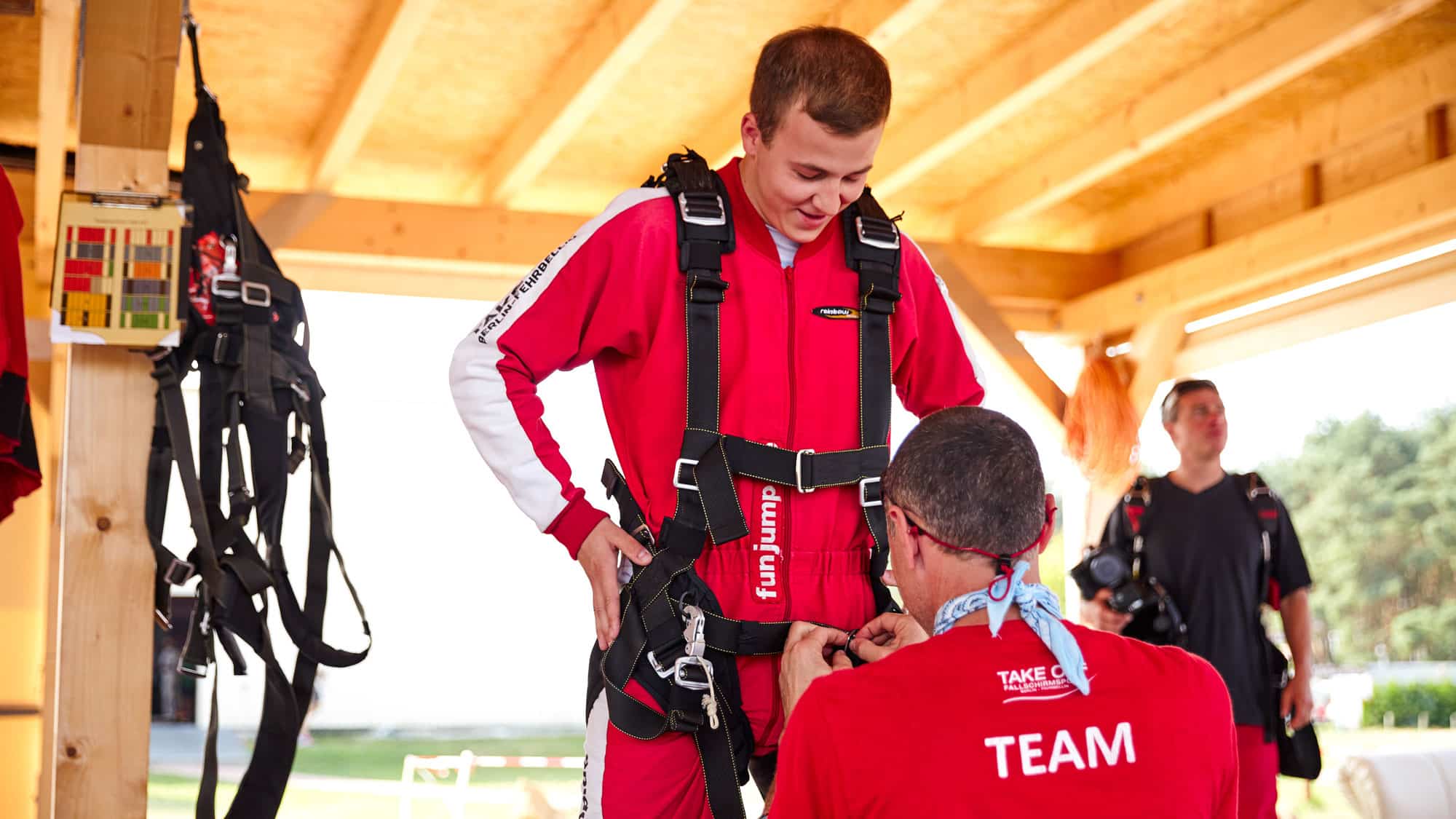 takeoff_tandemspringen_tandemspringer-2000x1125-1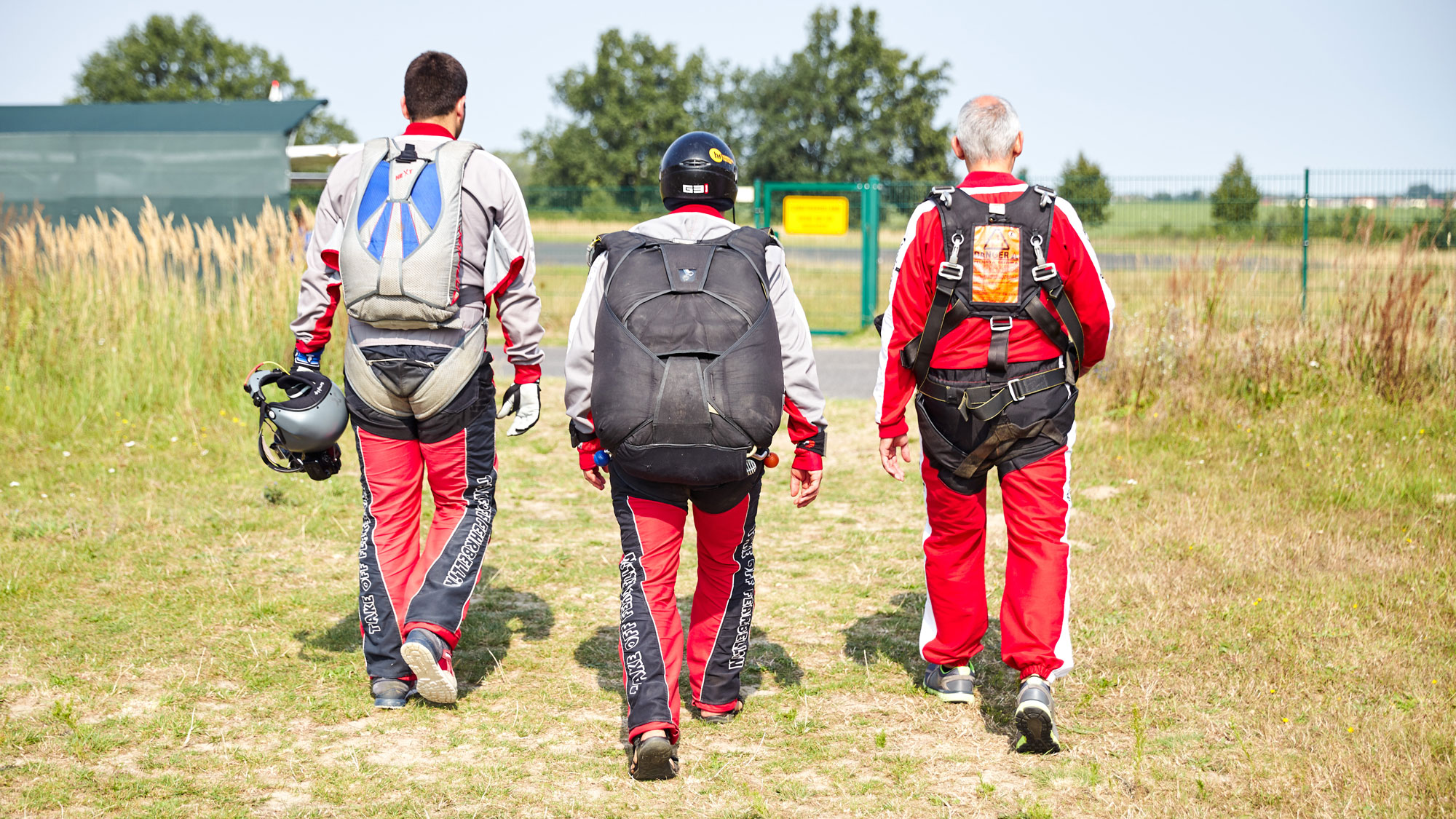 takeoff_tandemspringen_tandempartner-2000x1125-1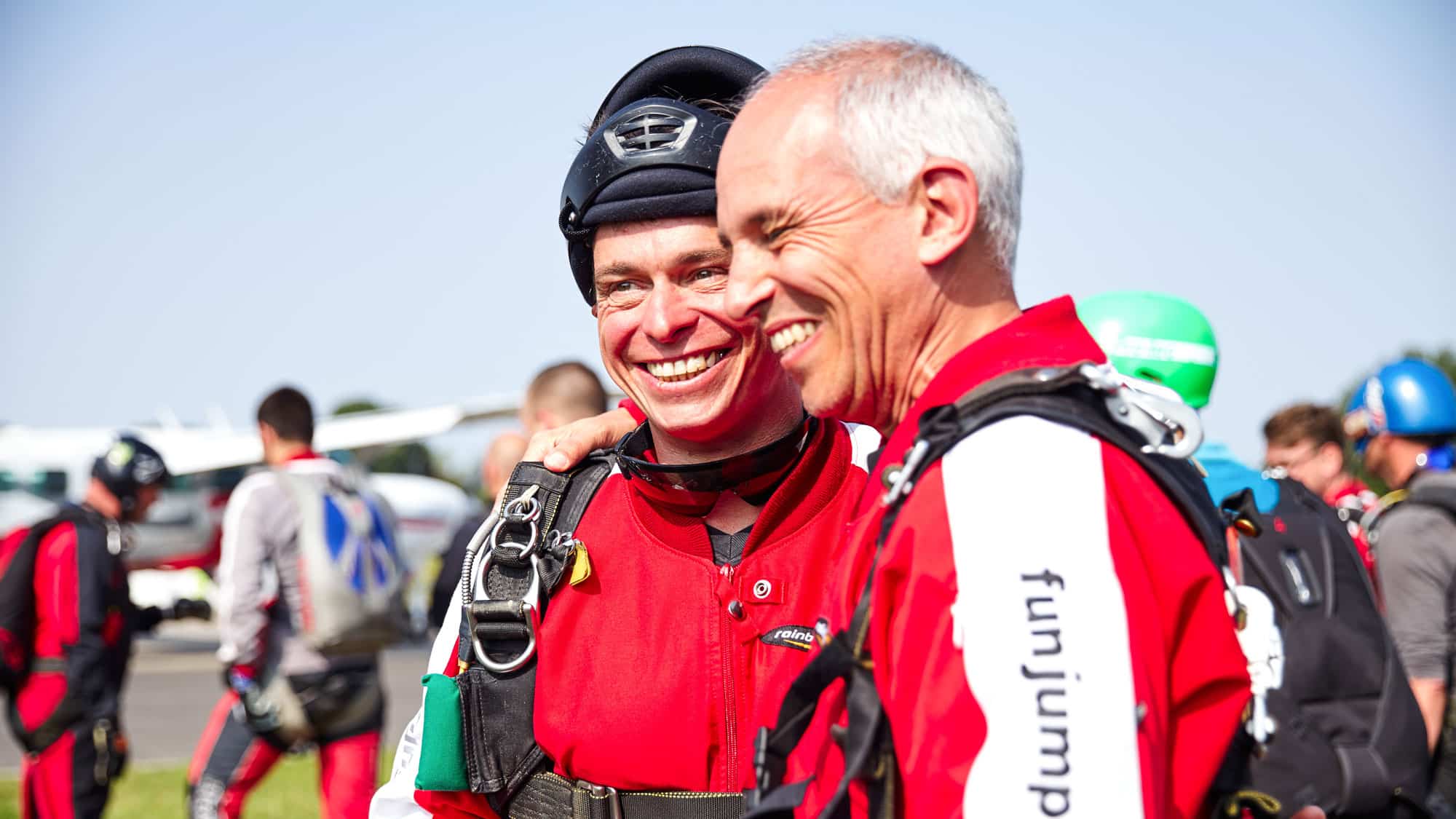 takeoff_tandemspringen_tandempilot-2000x1125-1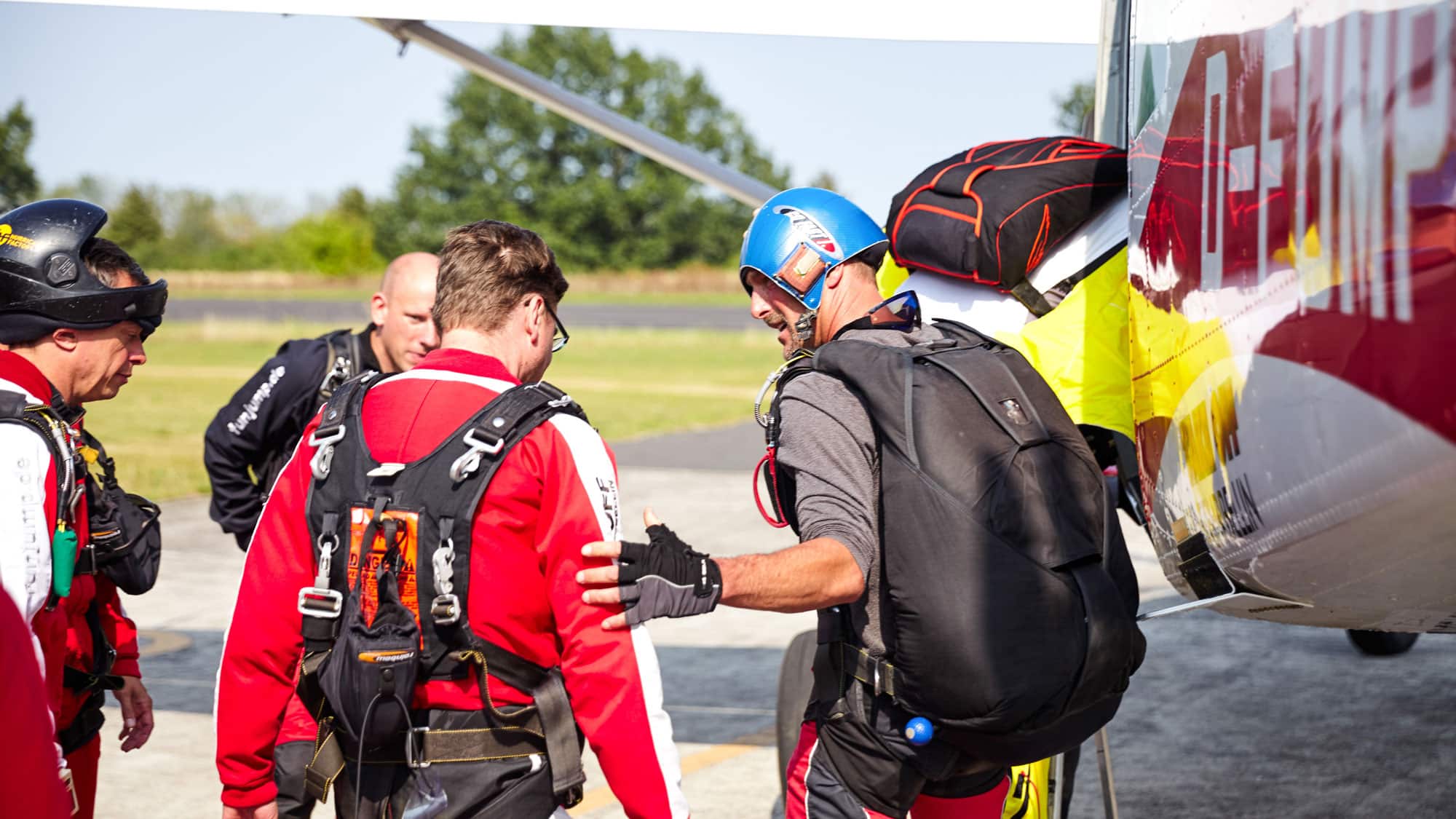 takeoff-tandemspringen-kind-2000x1125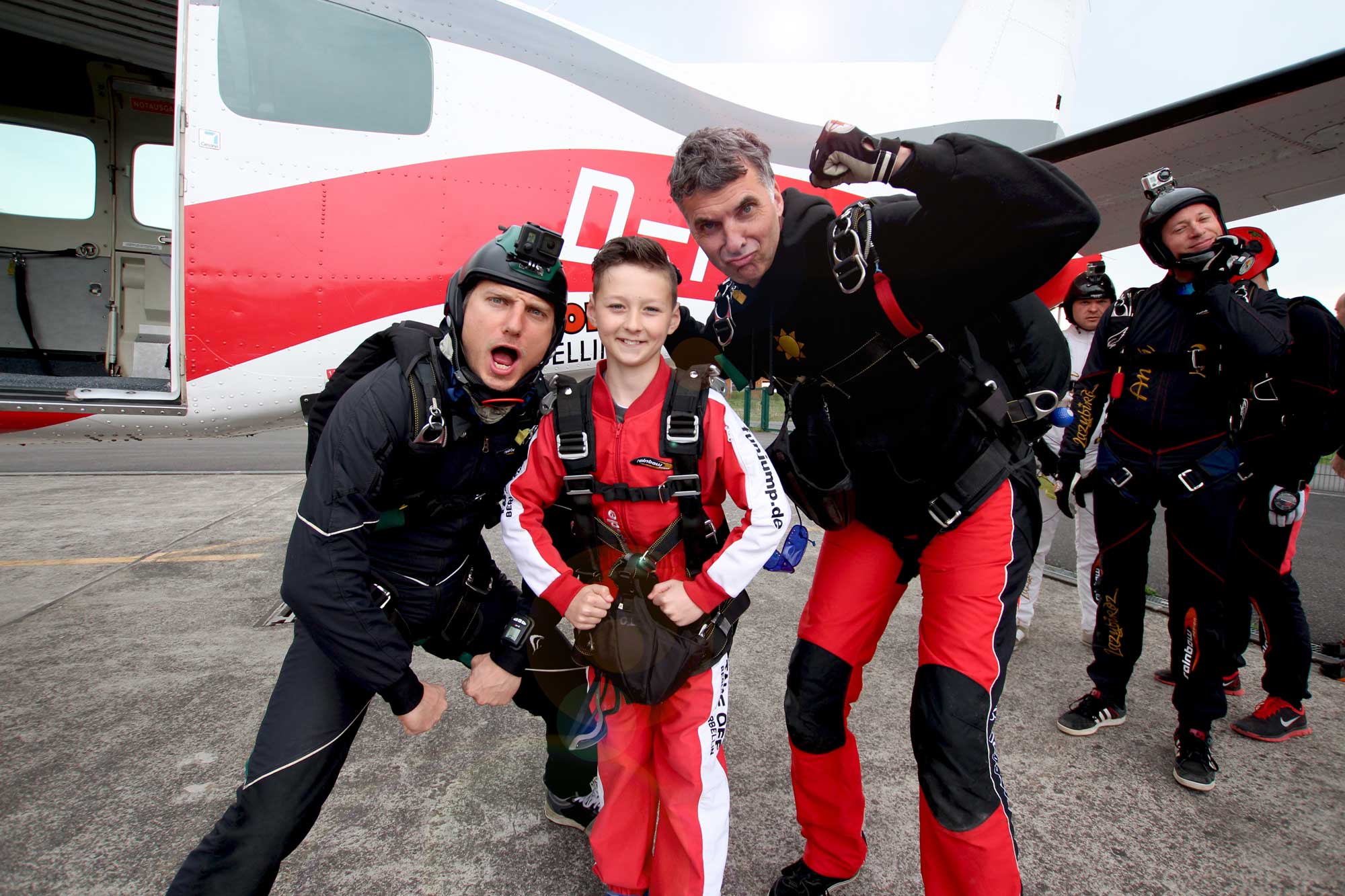 takeoff-tandemspringen-absprung1-2000x1125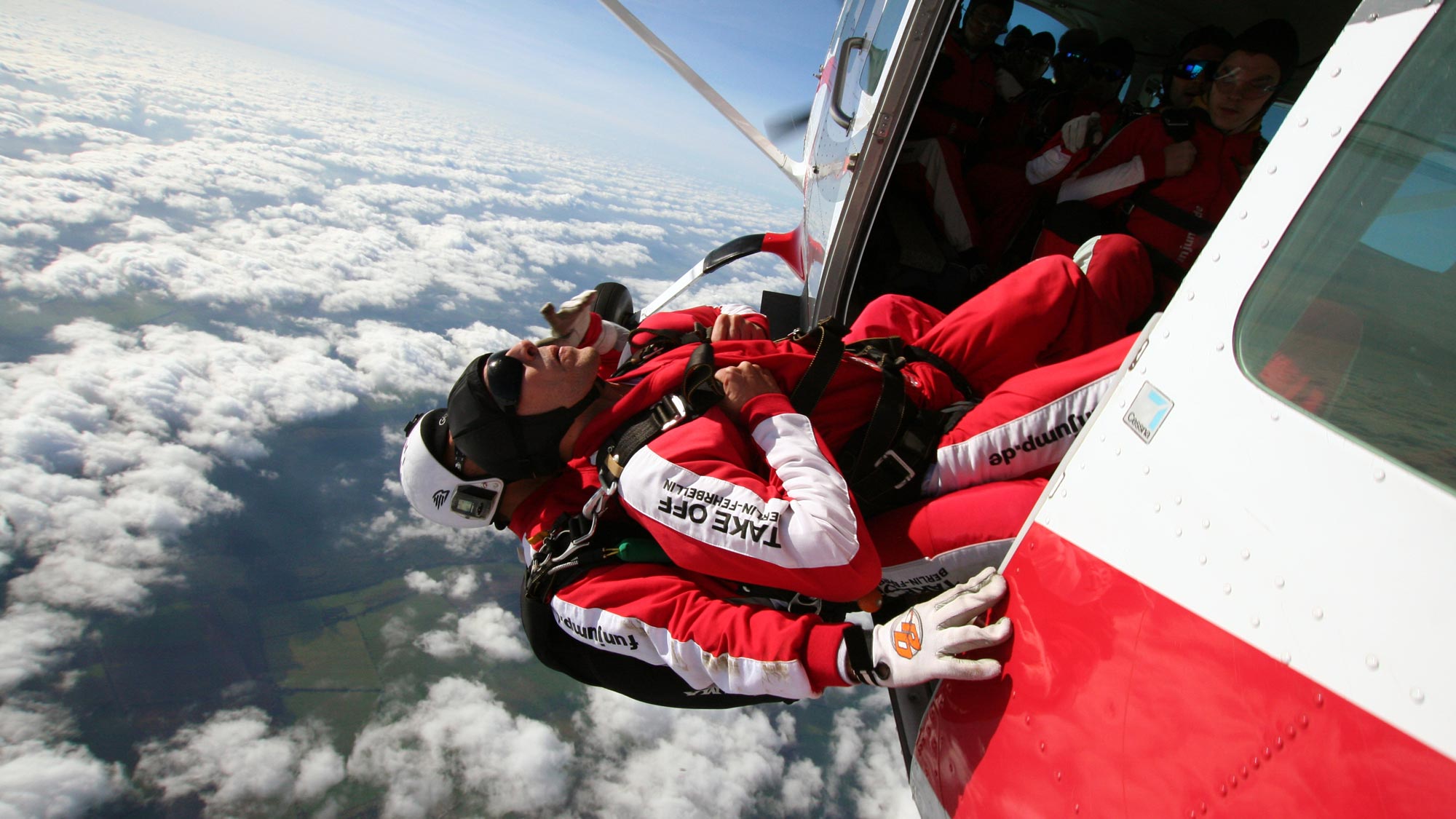 takeoff-tandemspringen-absprung-2000x1125
takeoff-tandemsprung-video-foto-kameramann2-2000x1125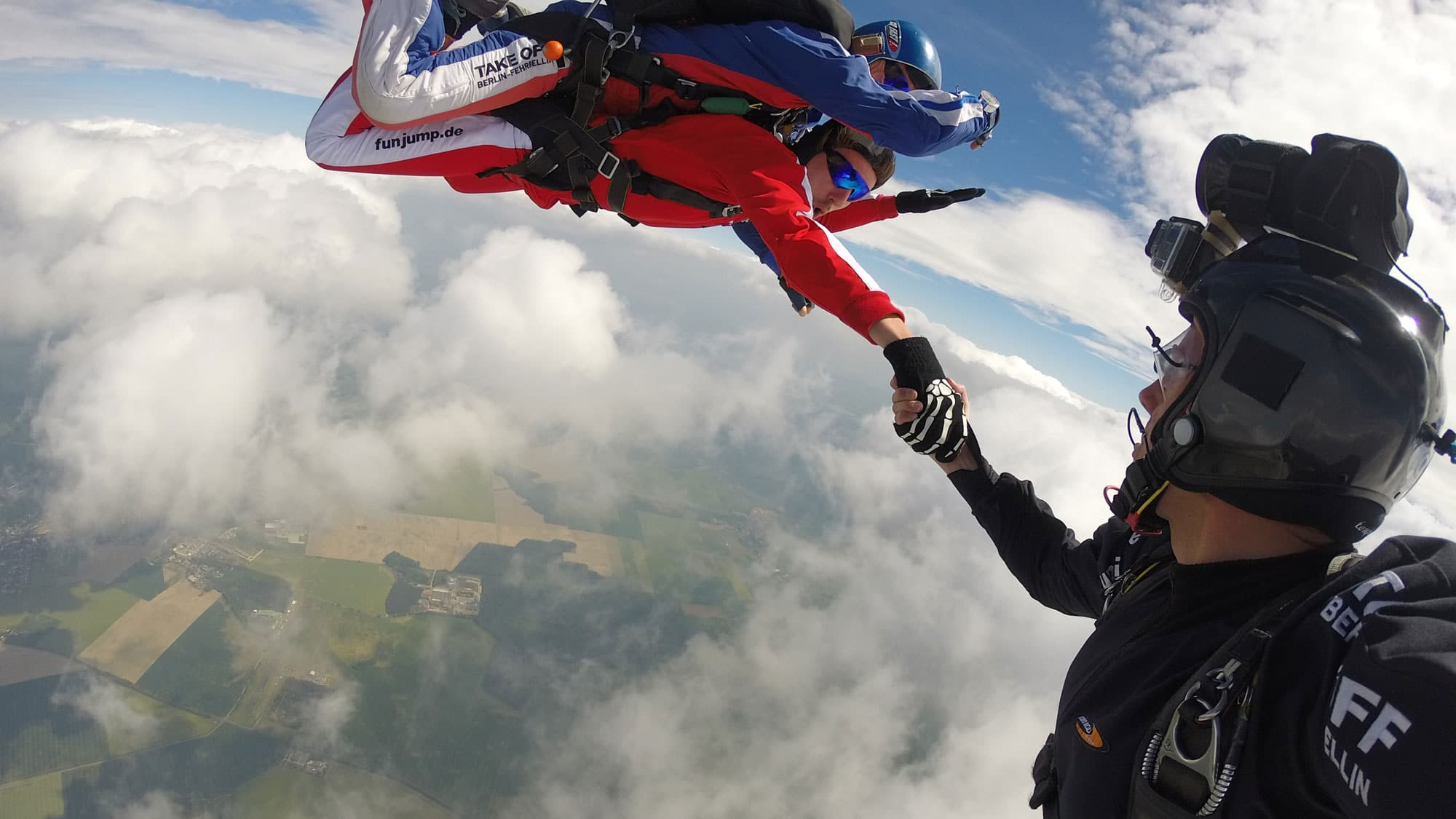 takeoff-tandemsprung-video-foto-kameramann-2000x1125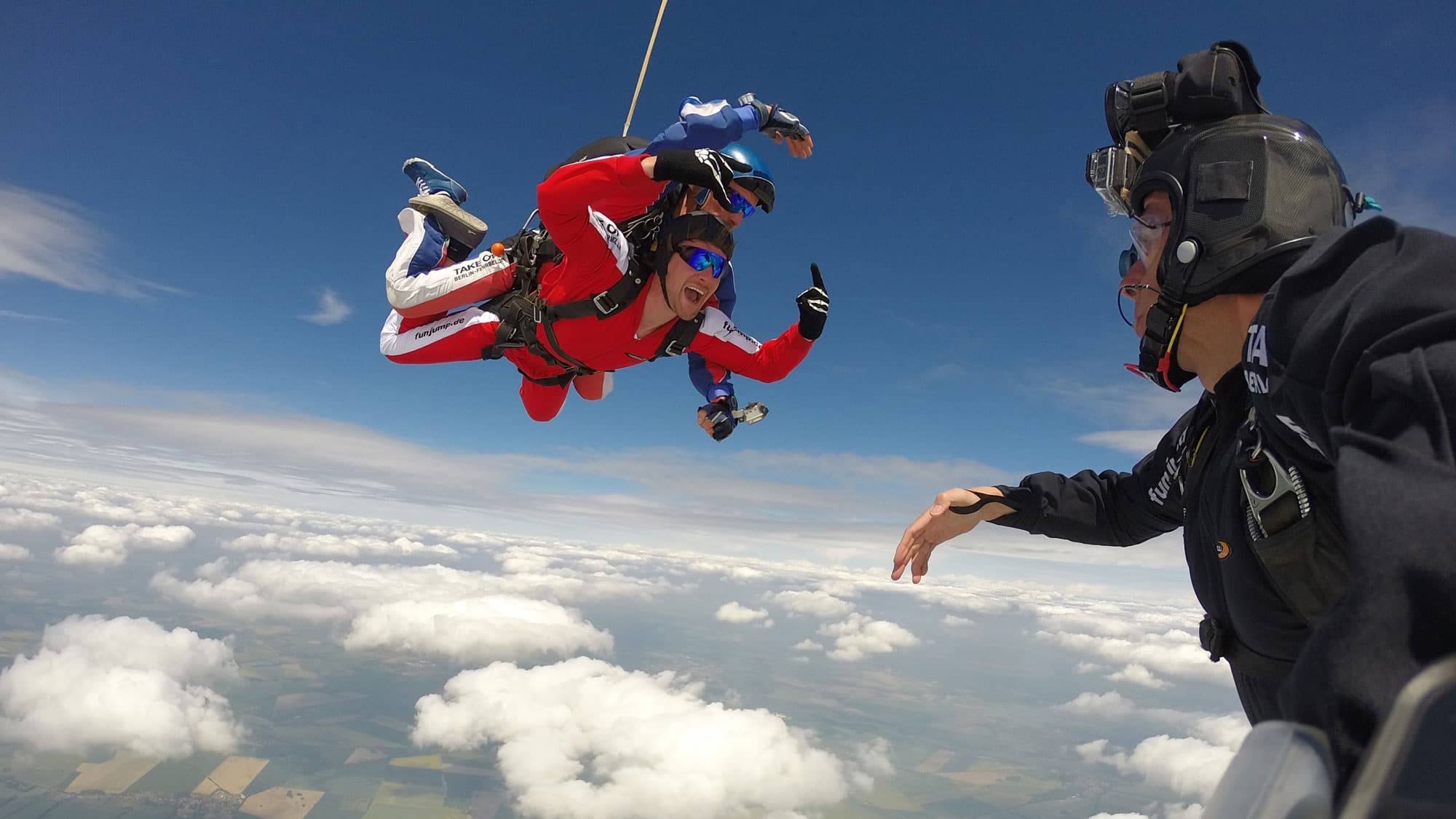 takeoff-tandemspringen-freier-fall17-2000x1125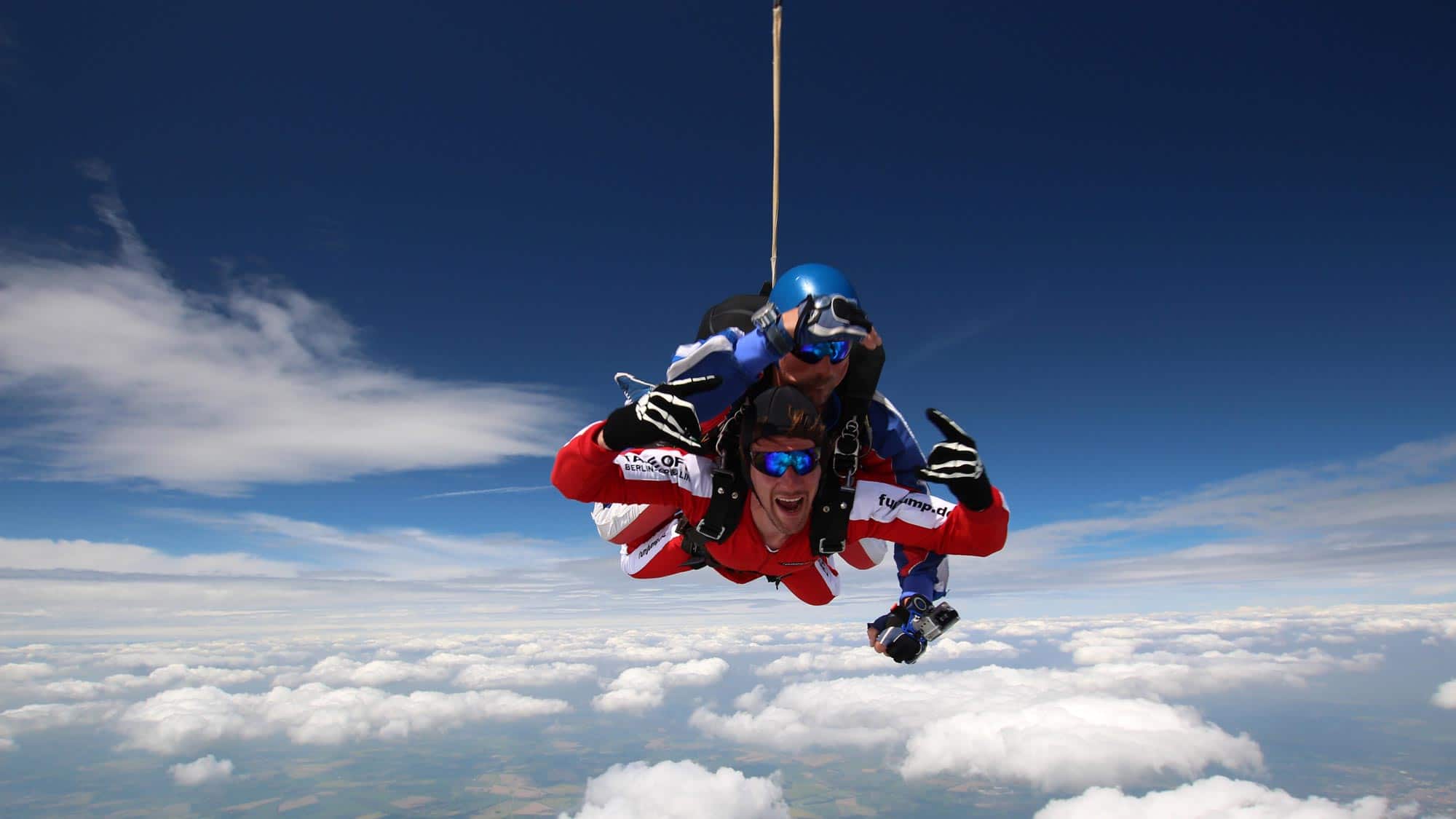 takeoff-tandemspringen-freier-fall-2000x1125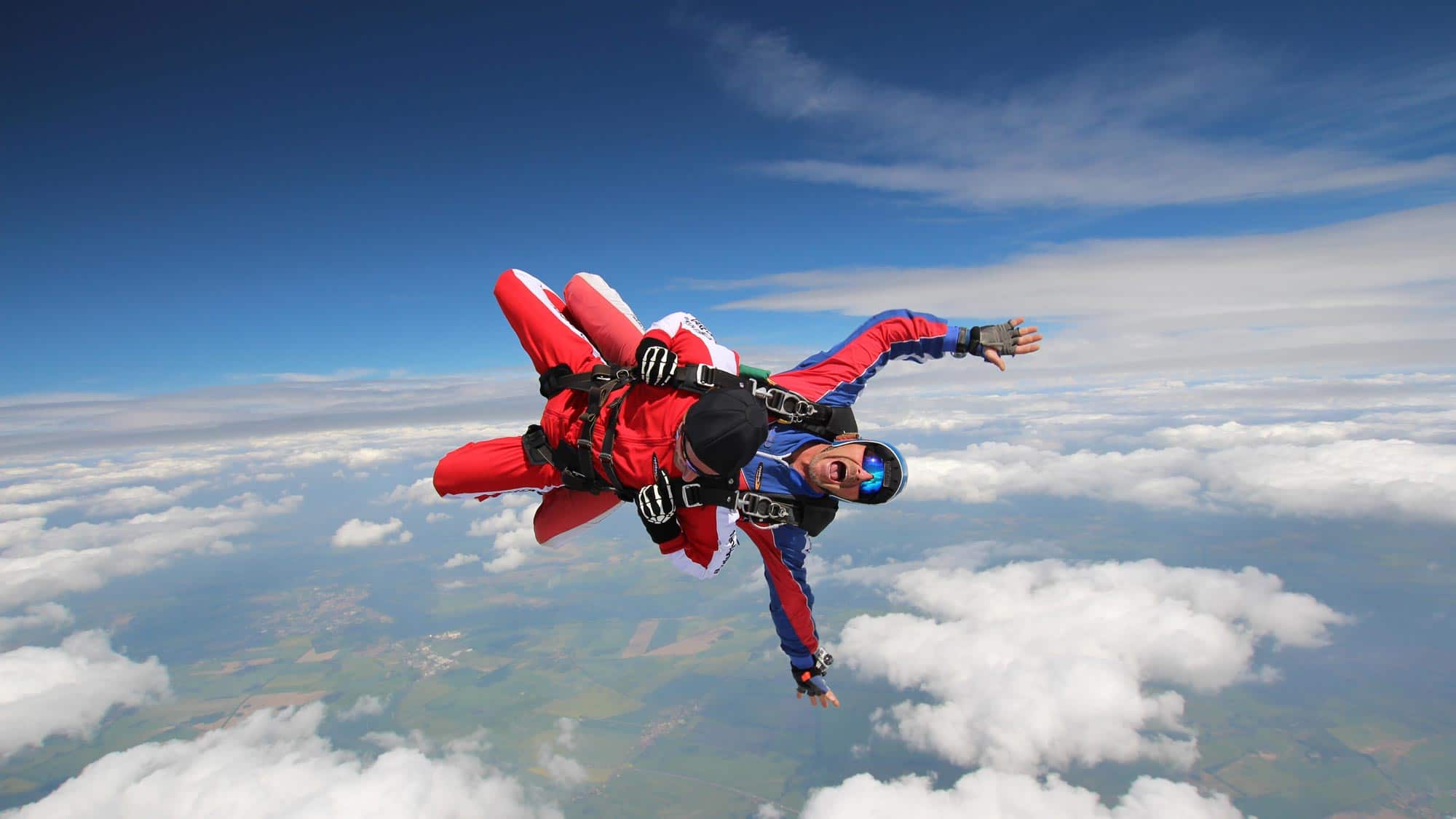 takeoff-tandemspringen-freier-fall10-2000x1125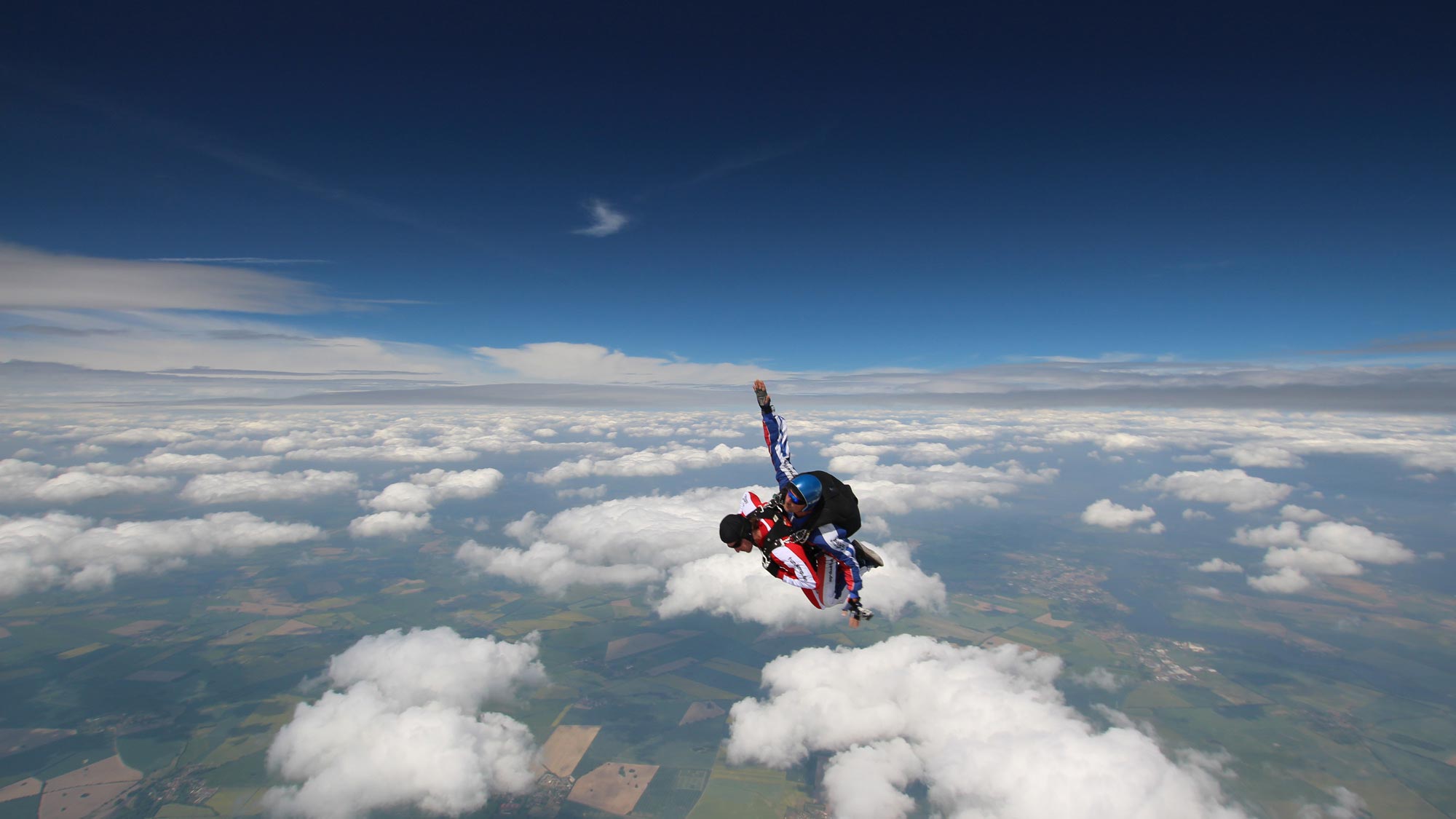 takeoff-tandemspringen-freier-fall5-2000x1125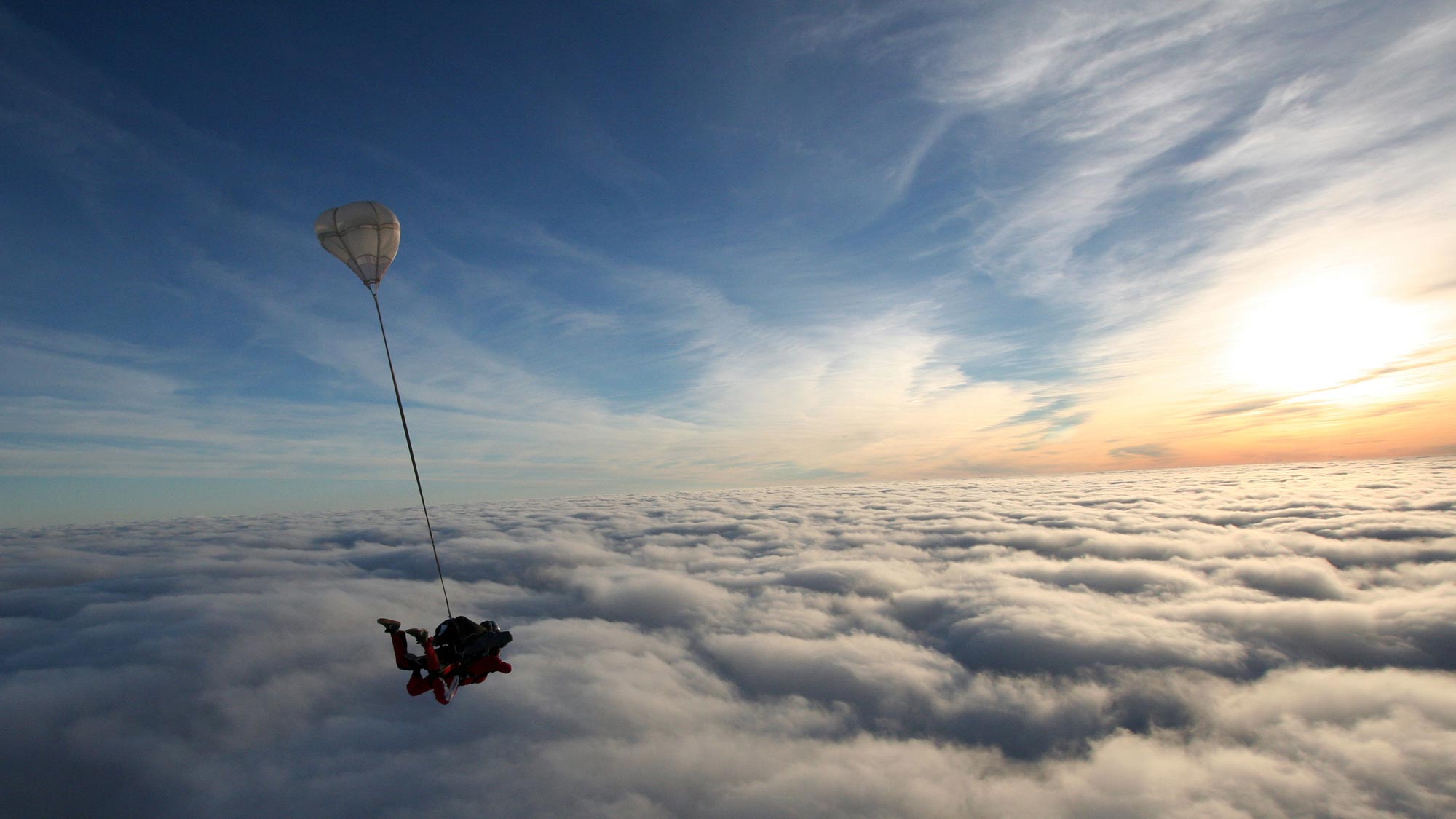 takeoff-tandemspringen-landung3-2000x1125
takeoff-tandemspringen-landung4-2000x1125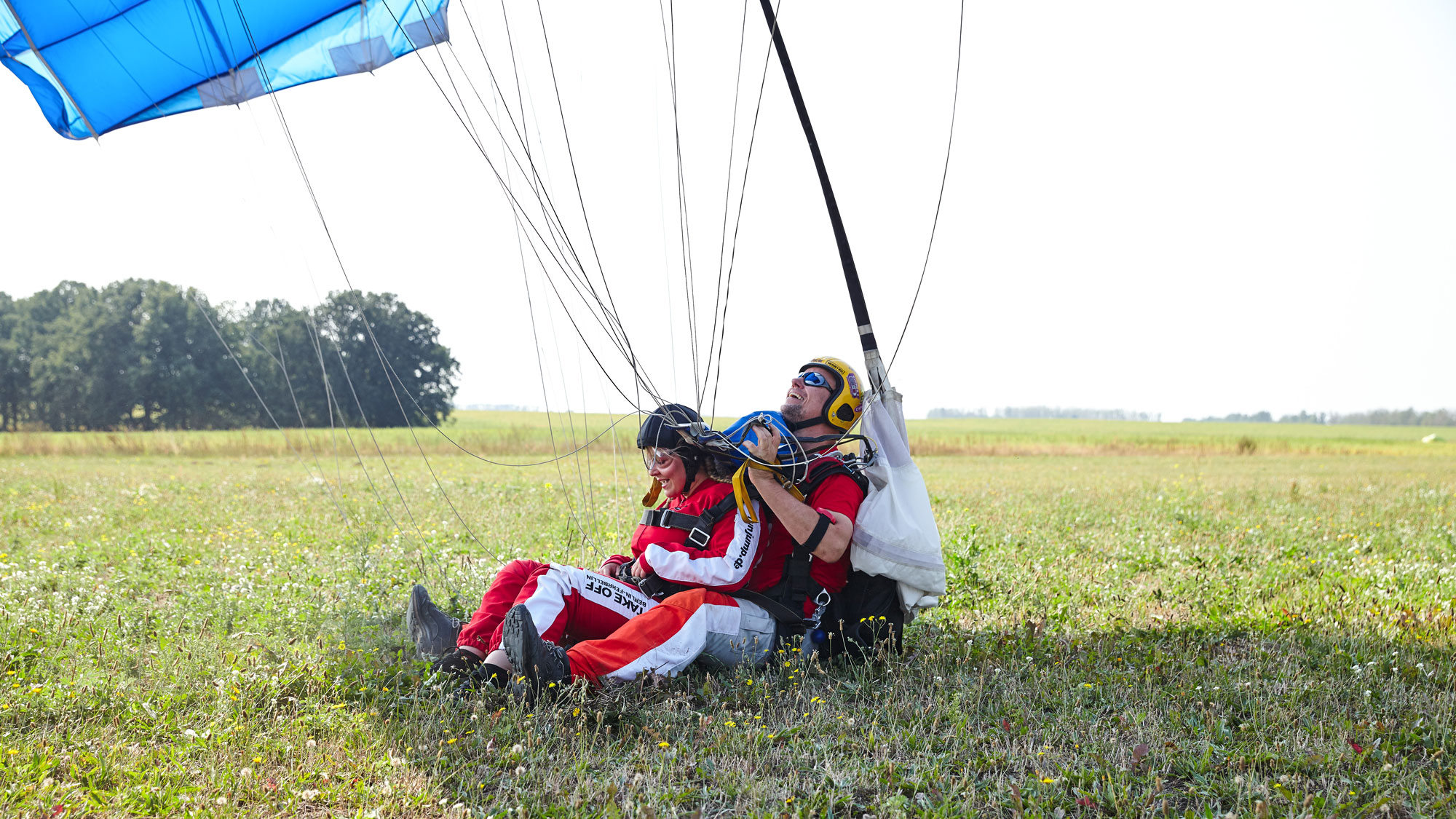 takeoff_tandemspringen_landung-2000x1125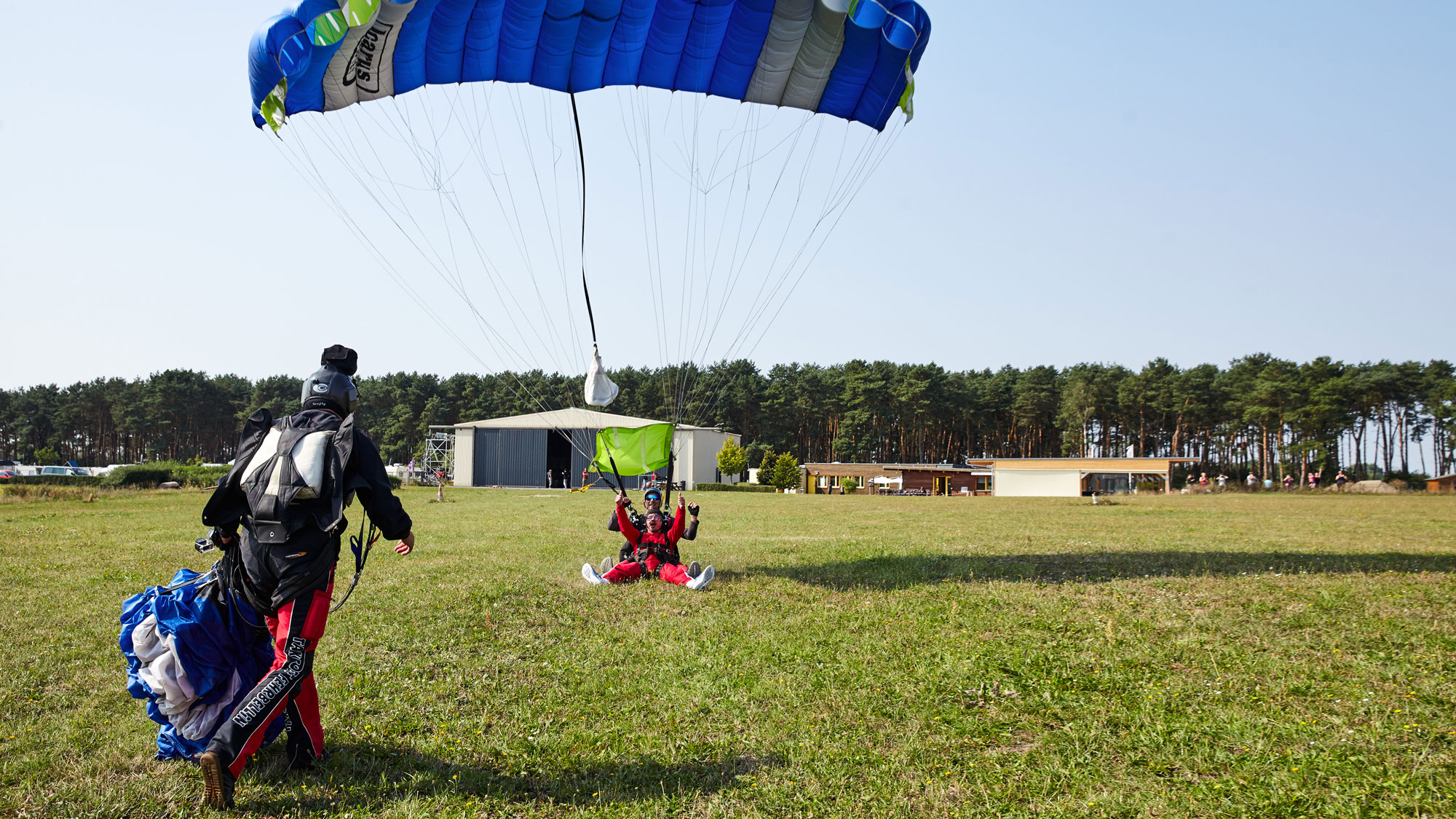 takeoff-tandemspringen-spass3-2000x1125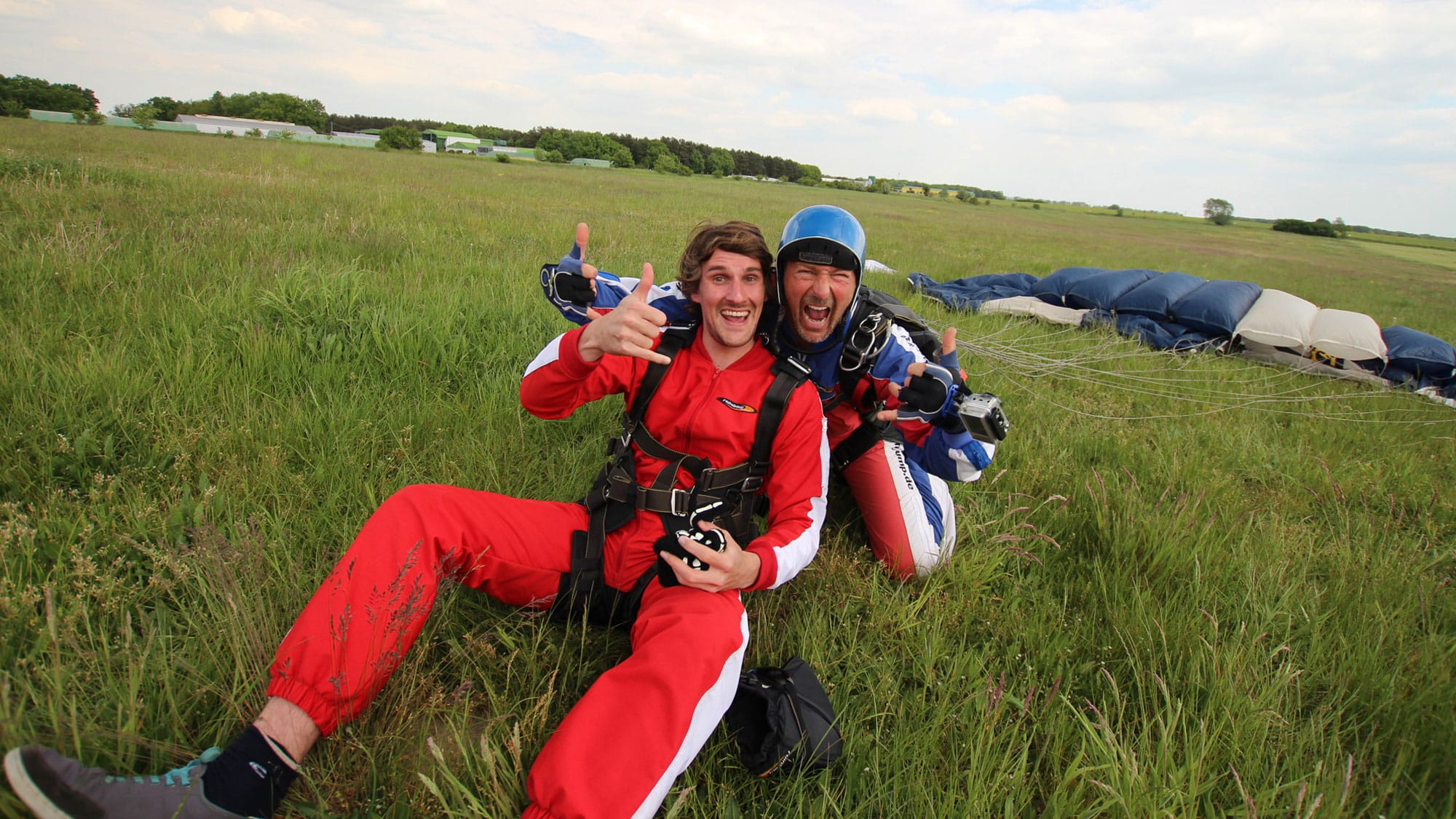 takeoff-tandemspringen-spass4-2000x1125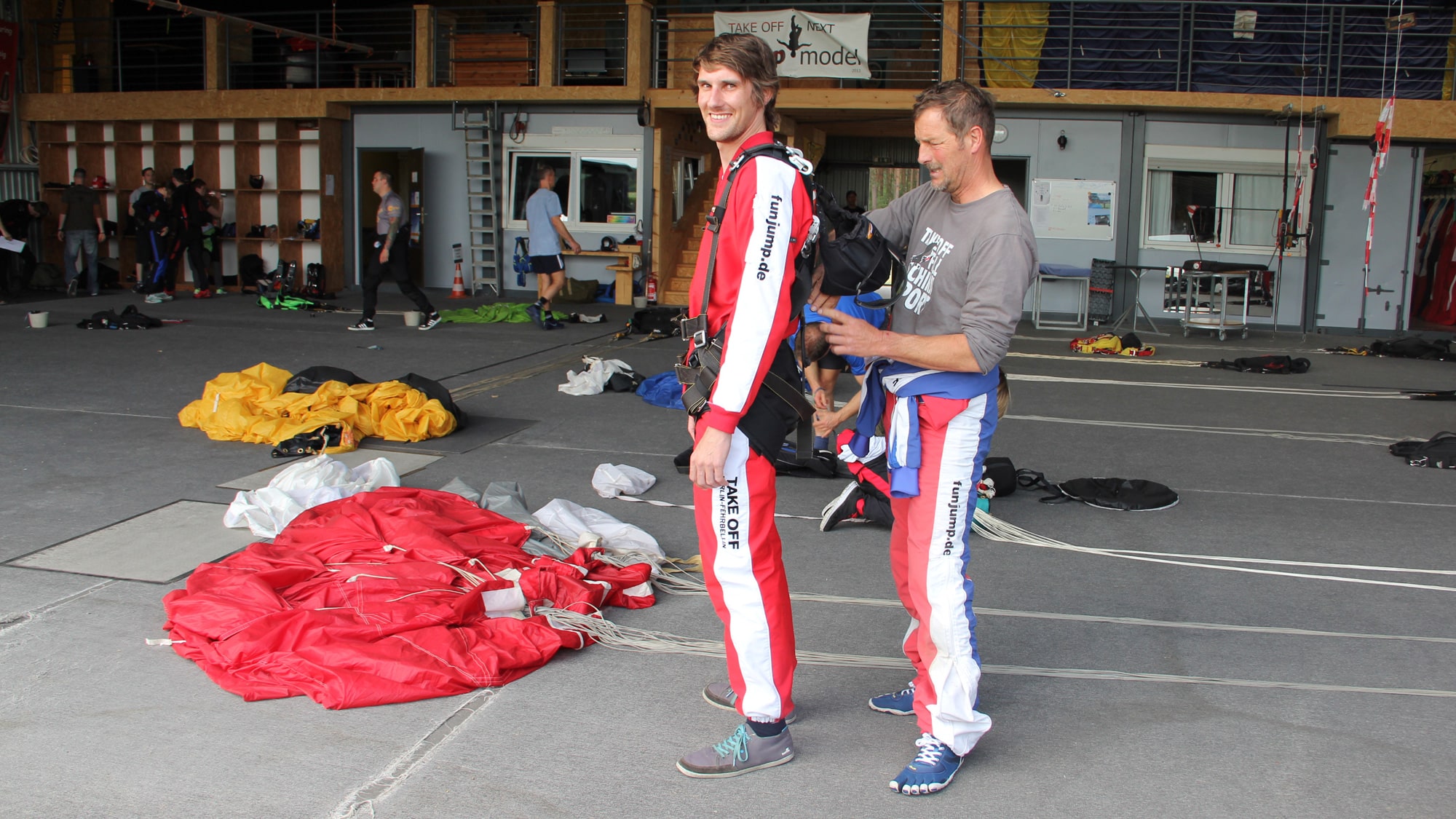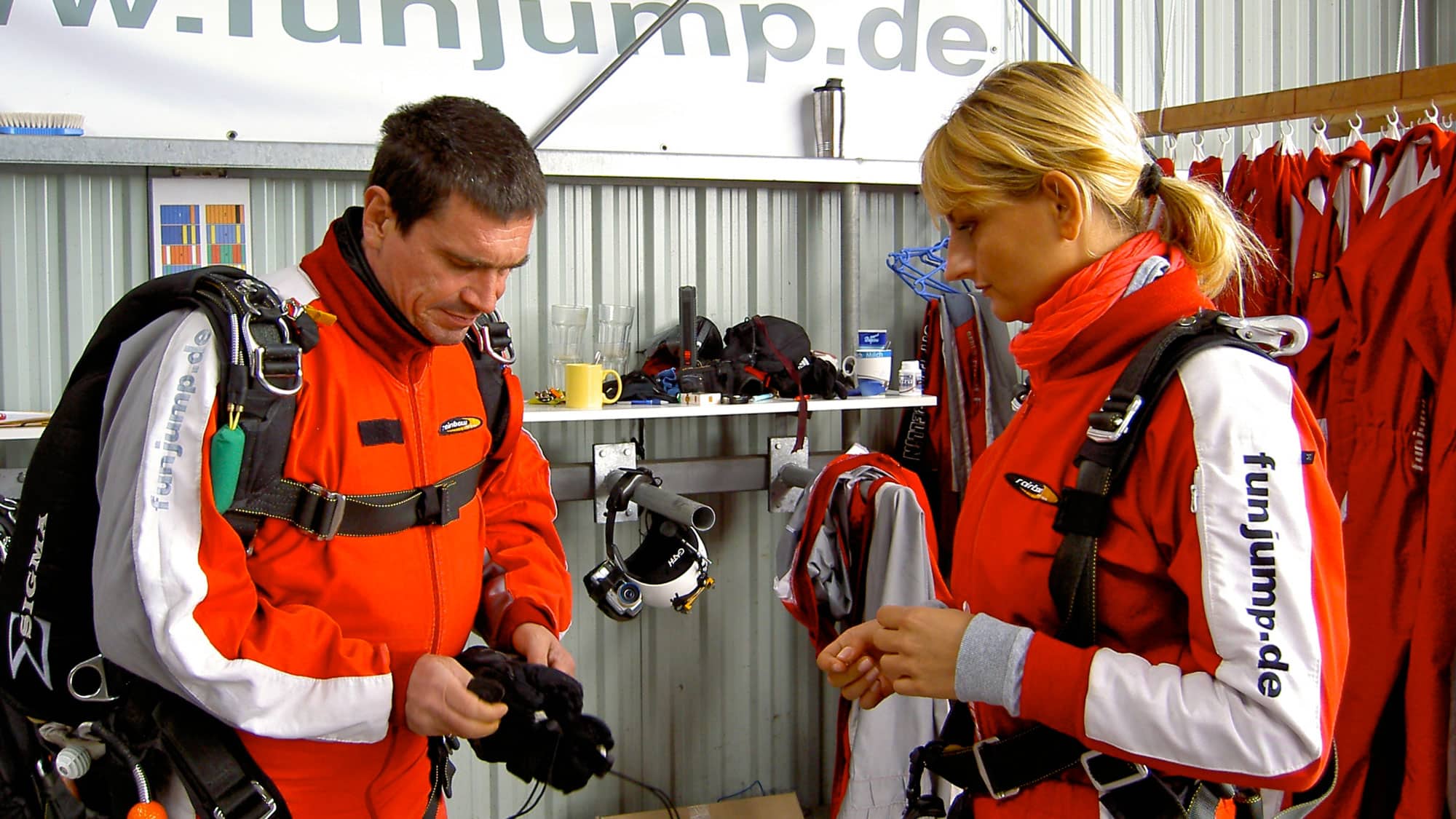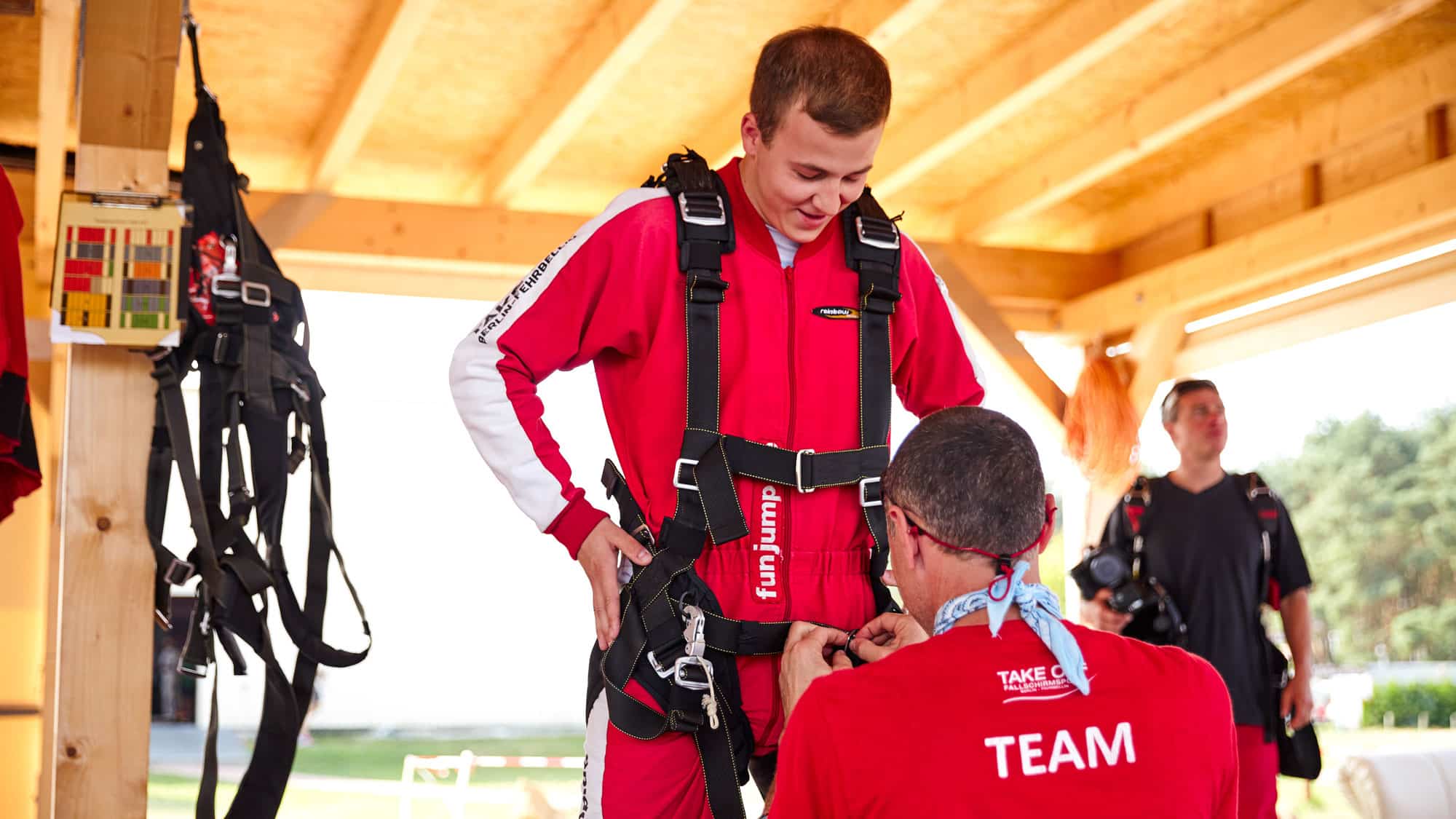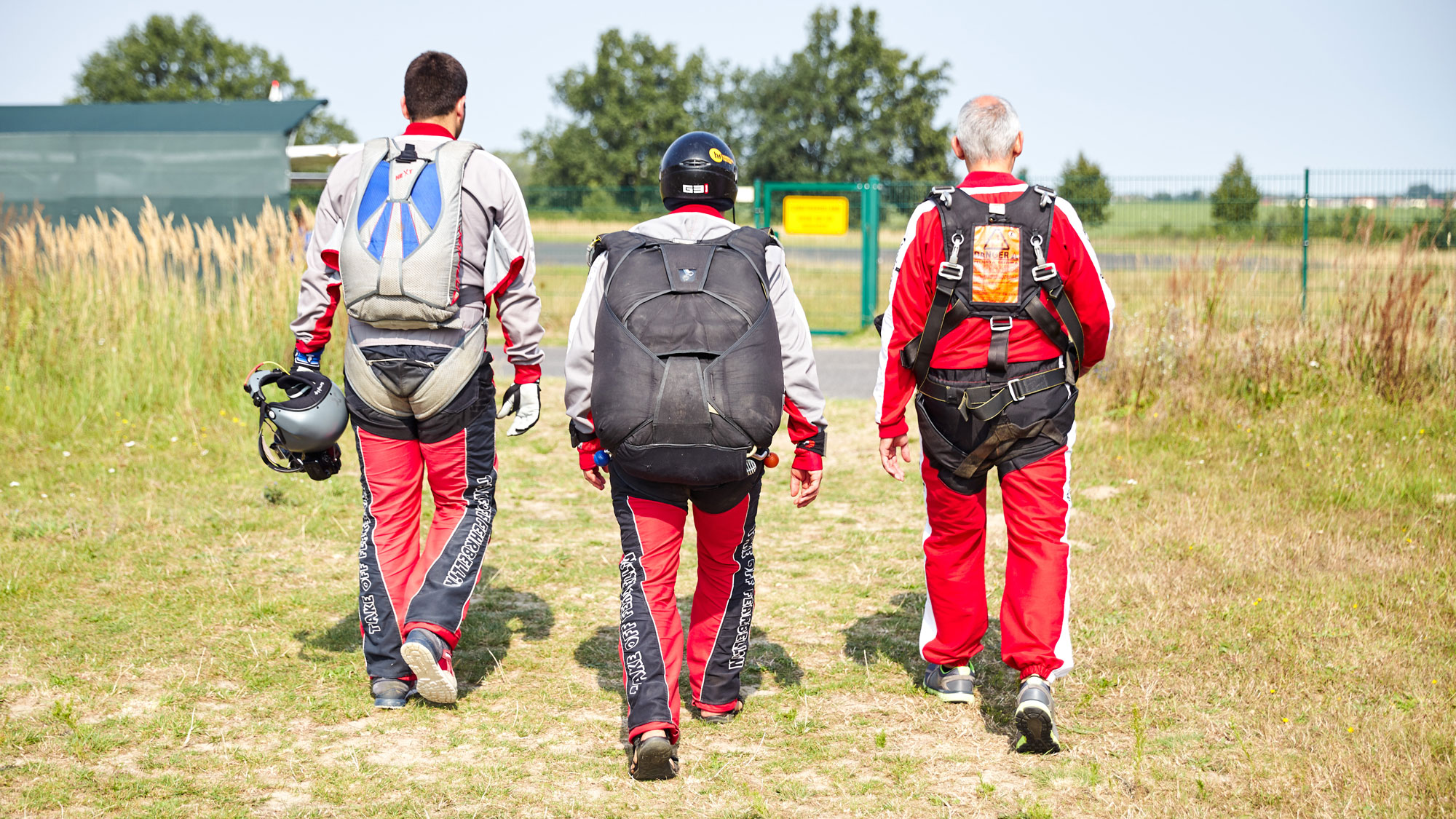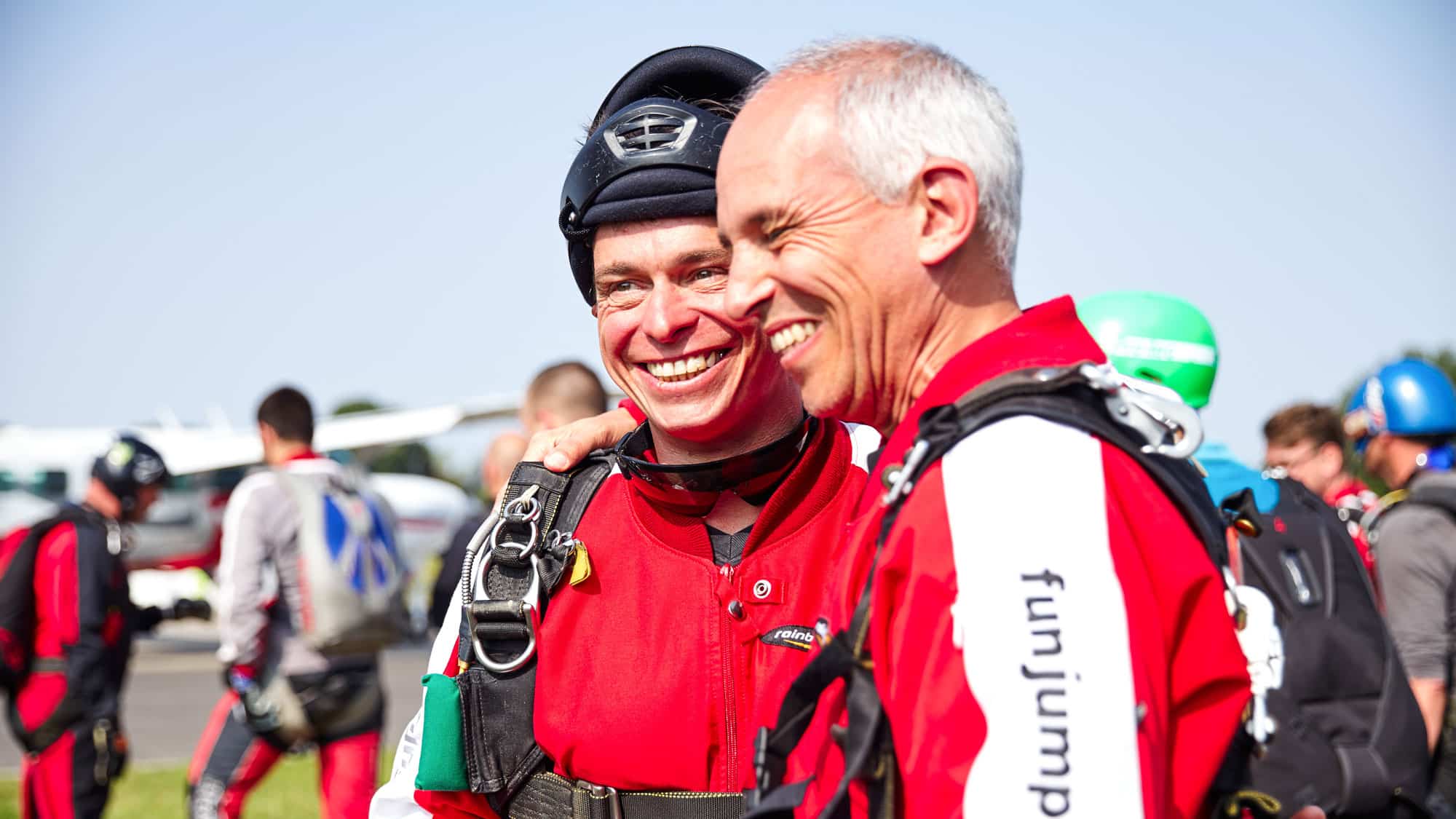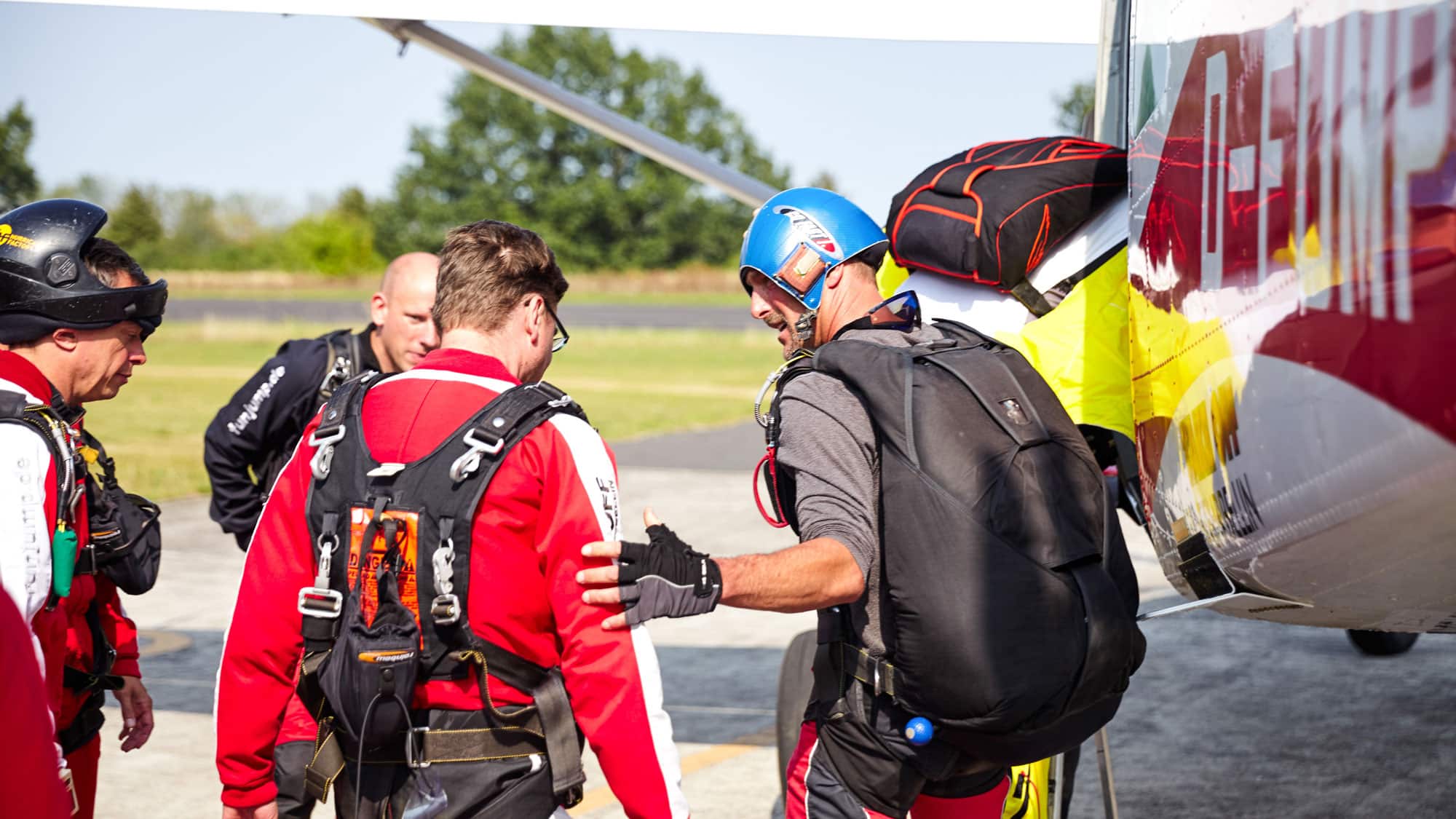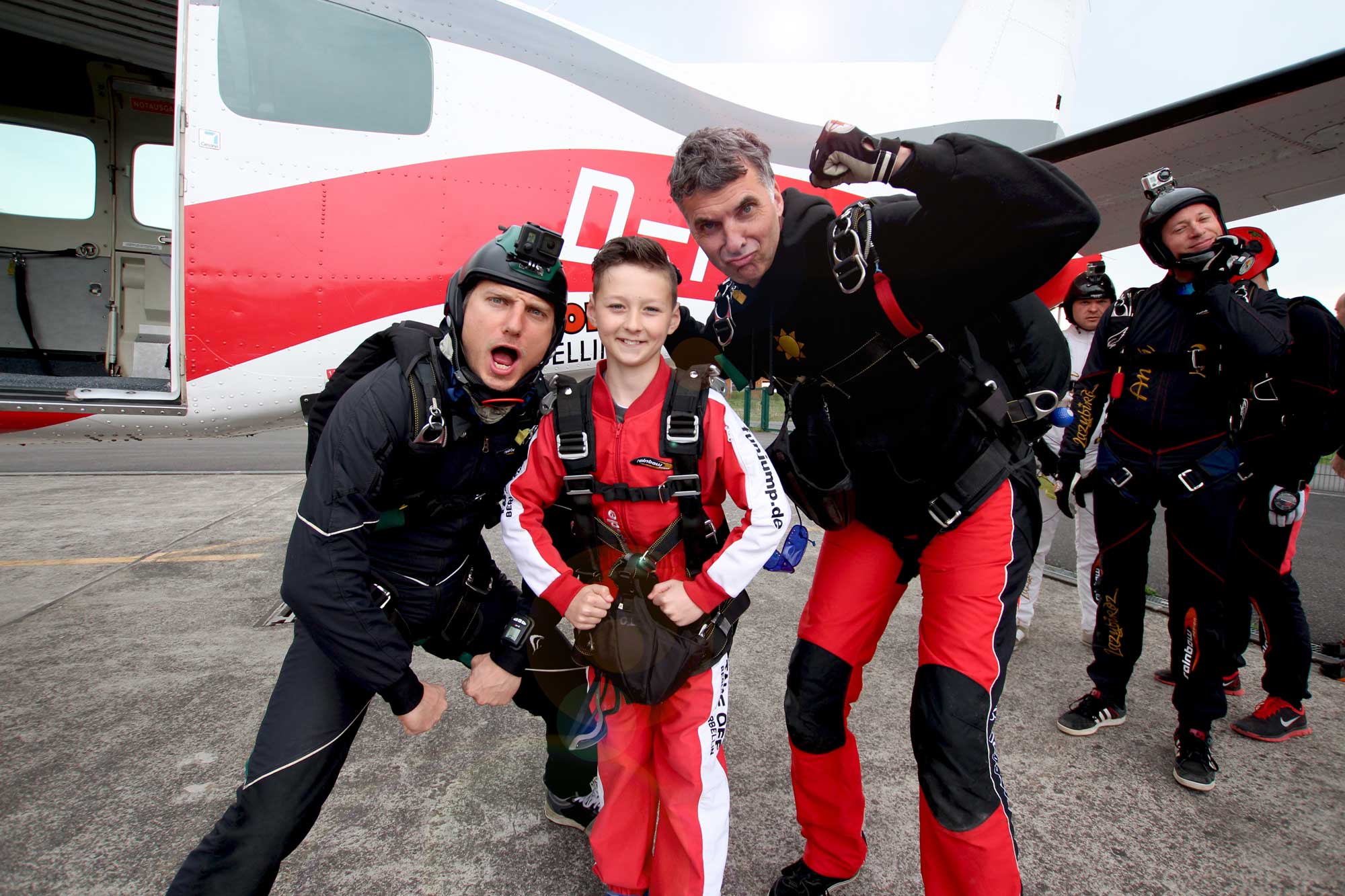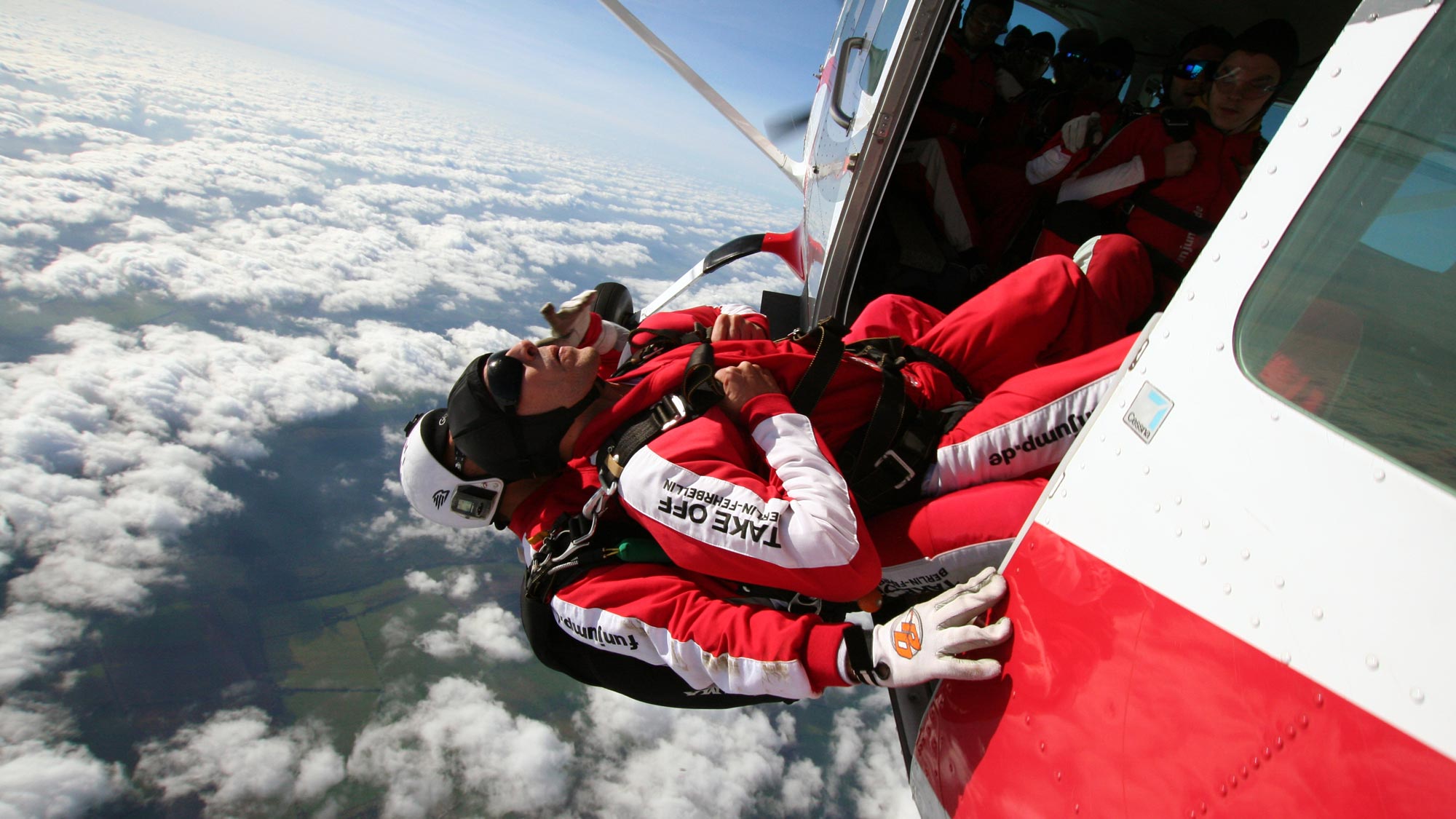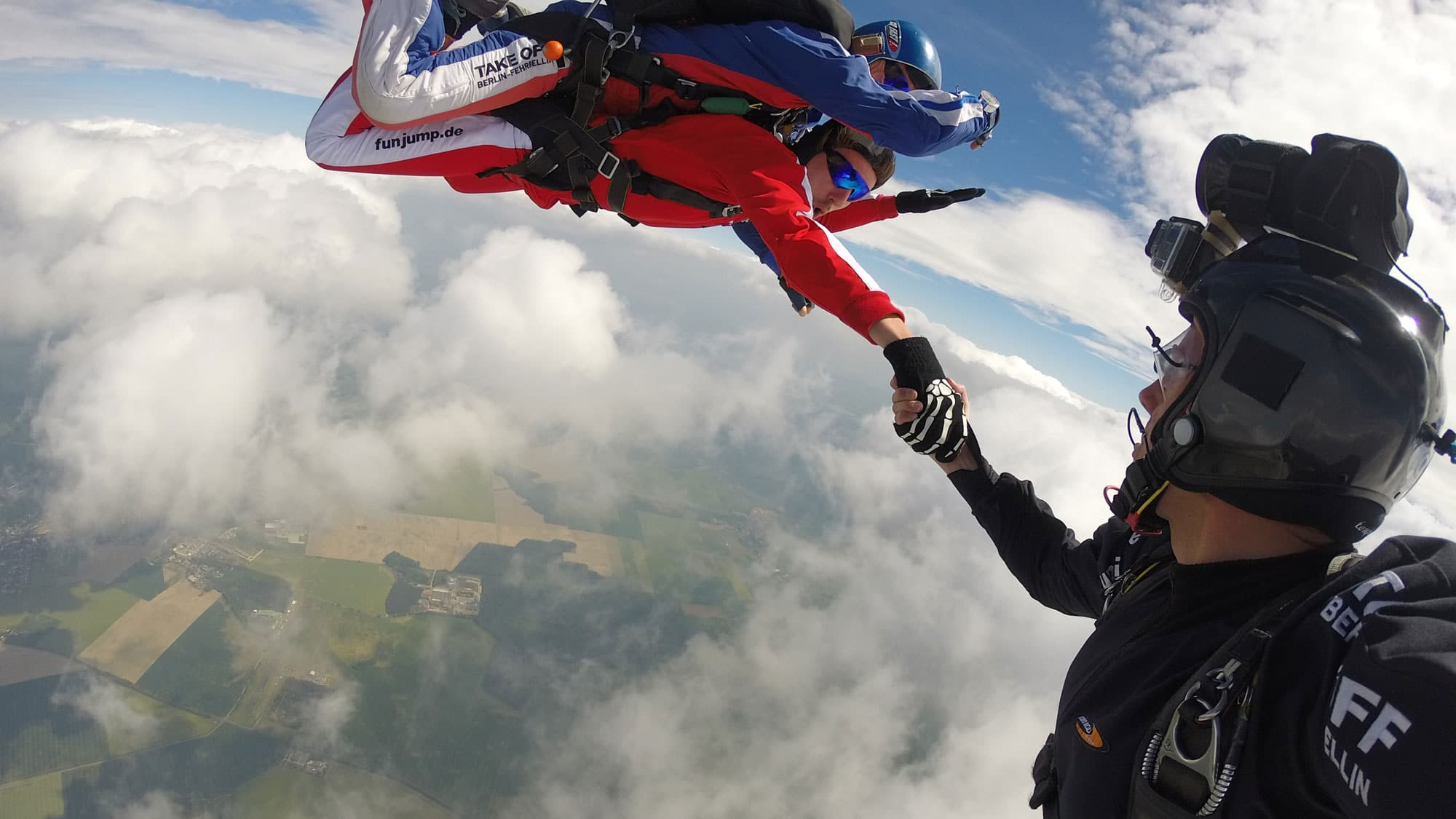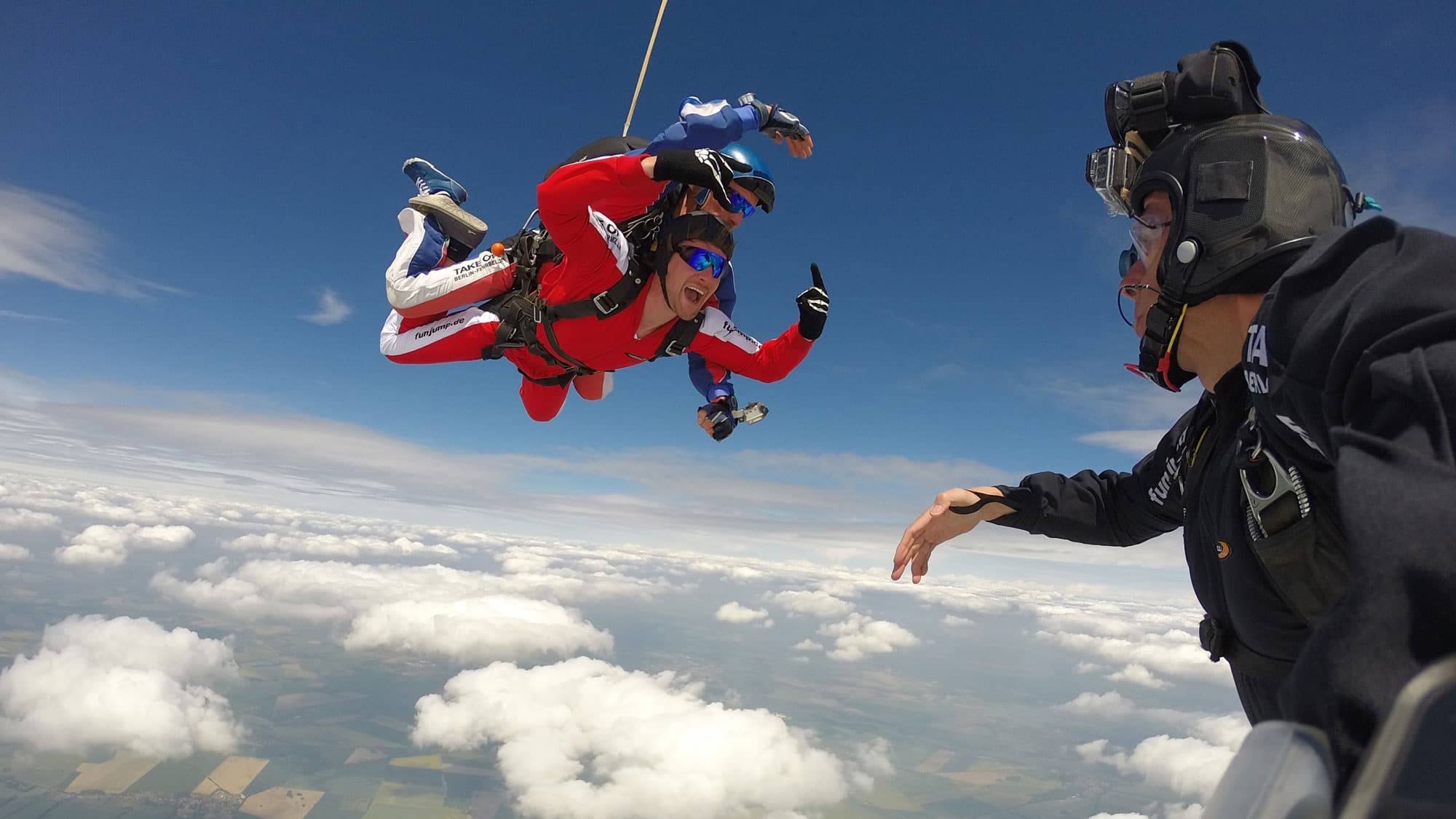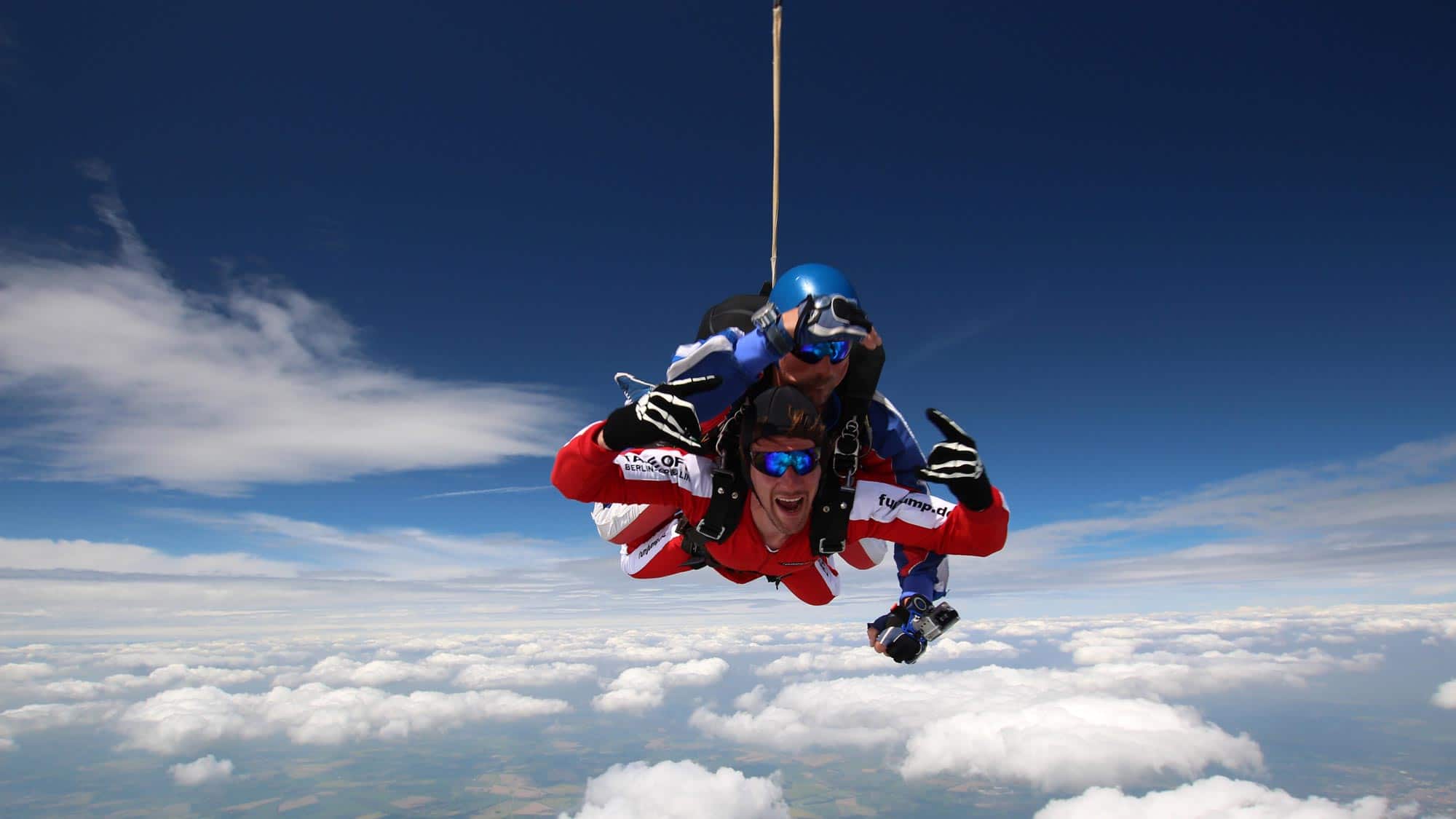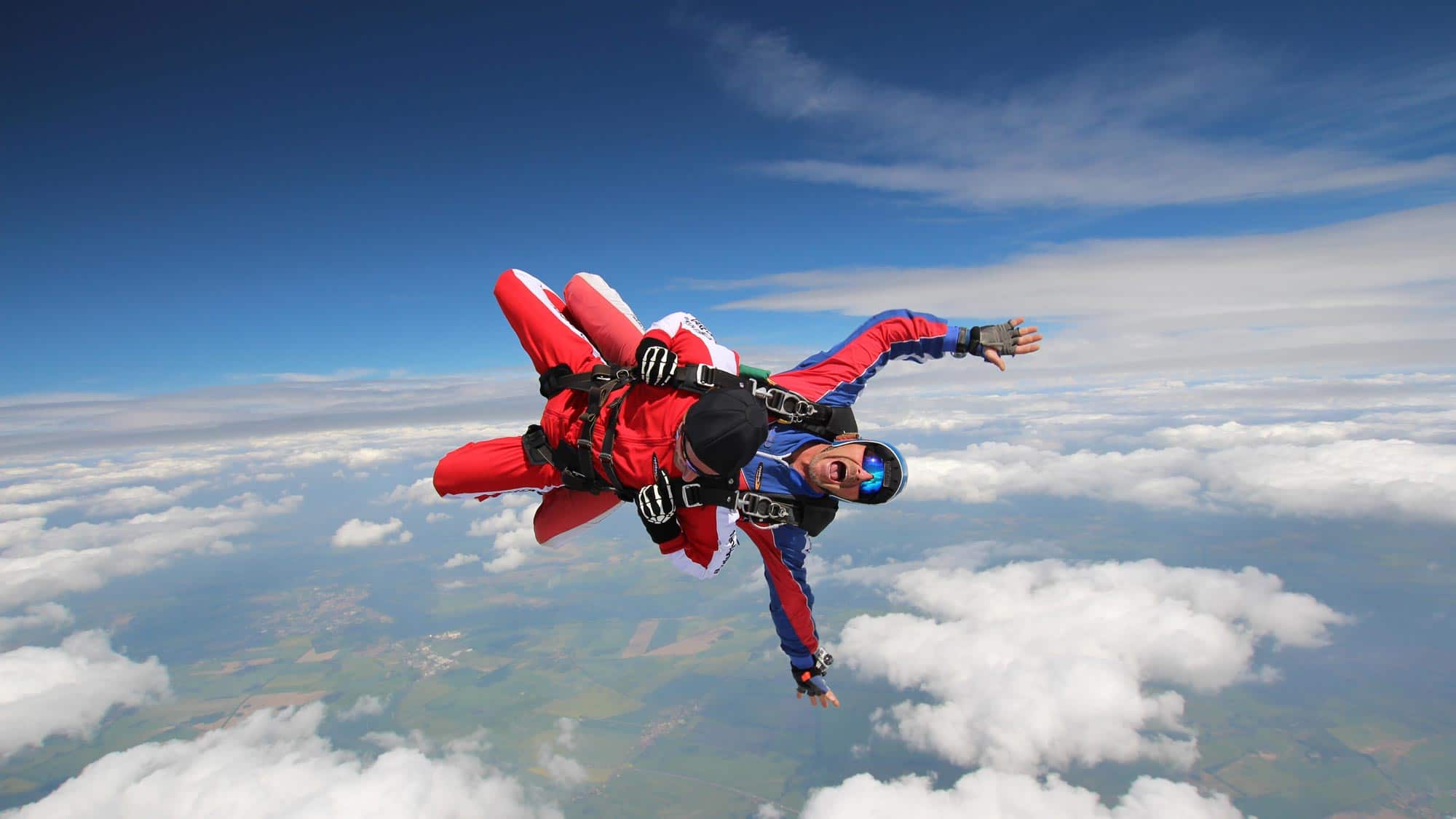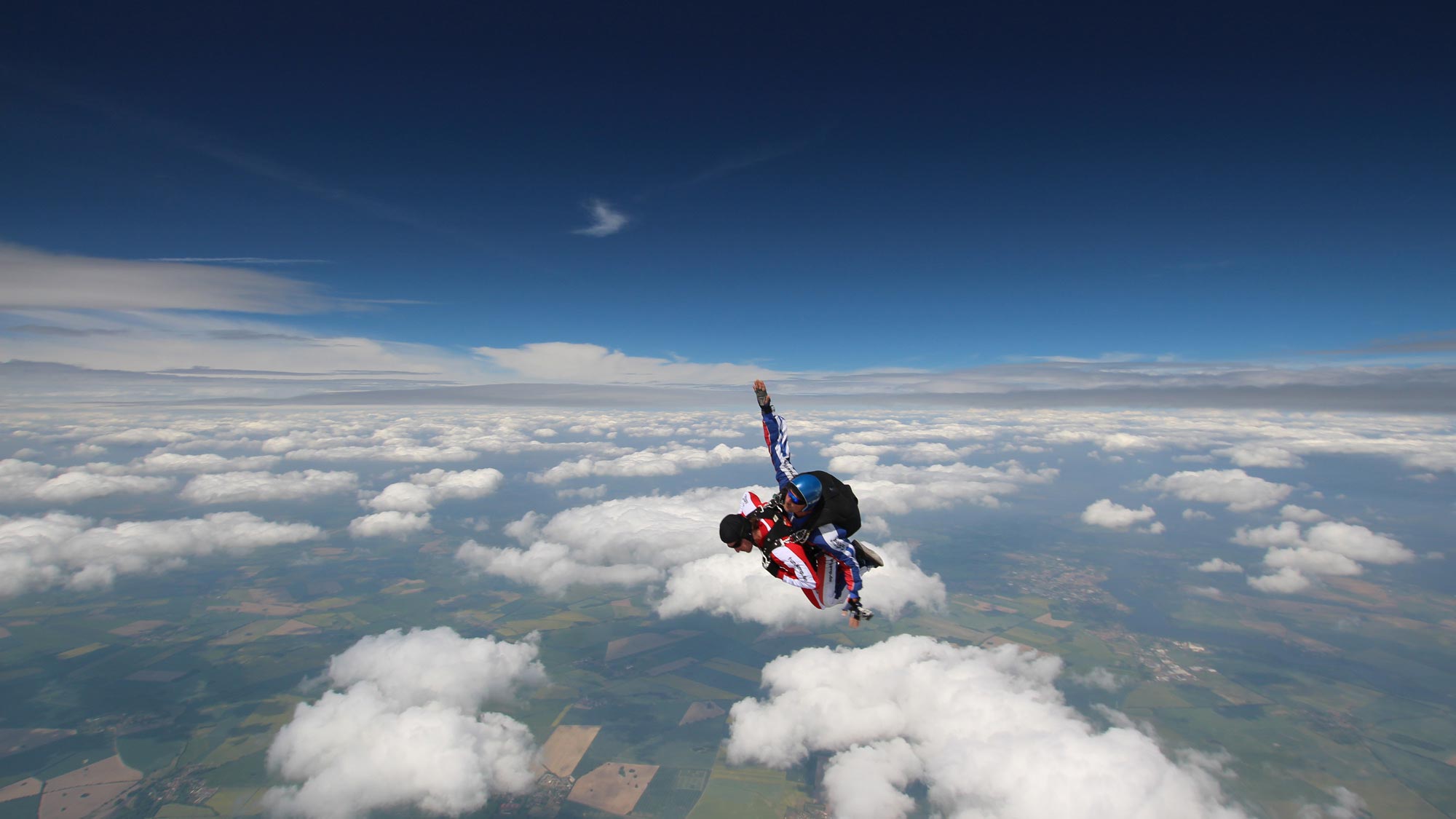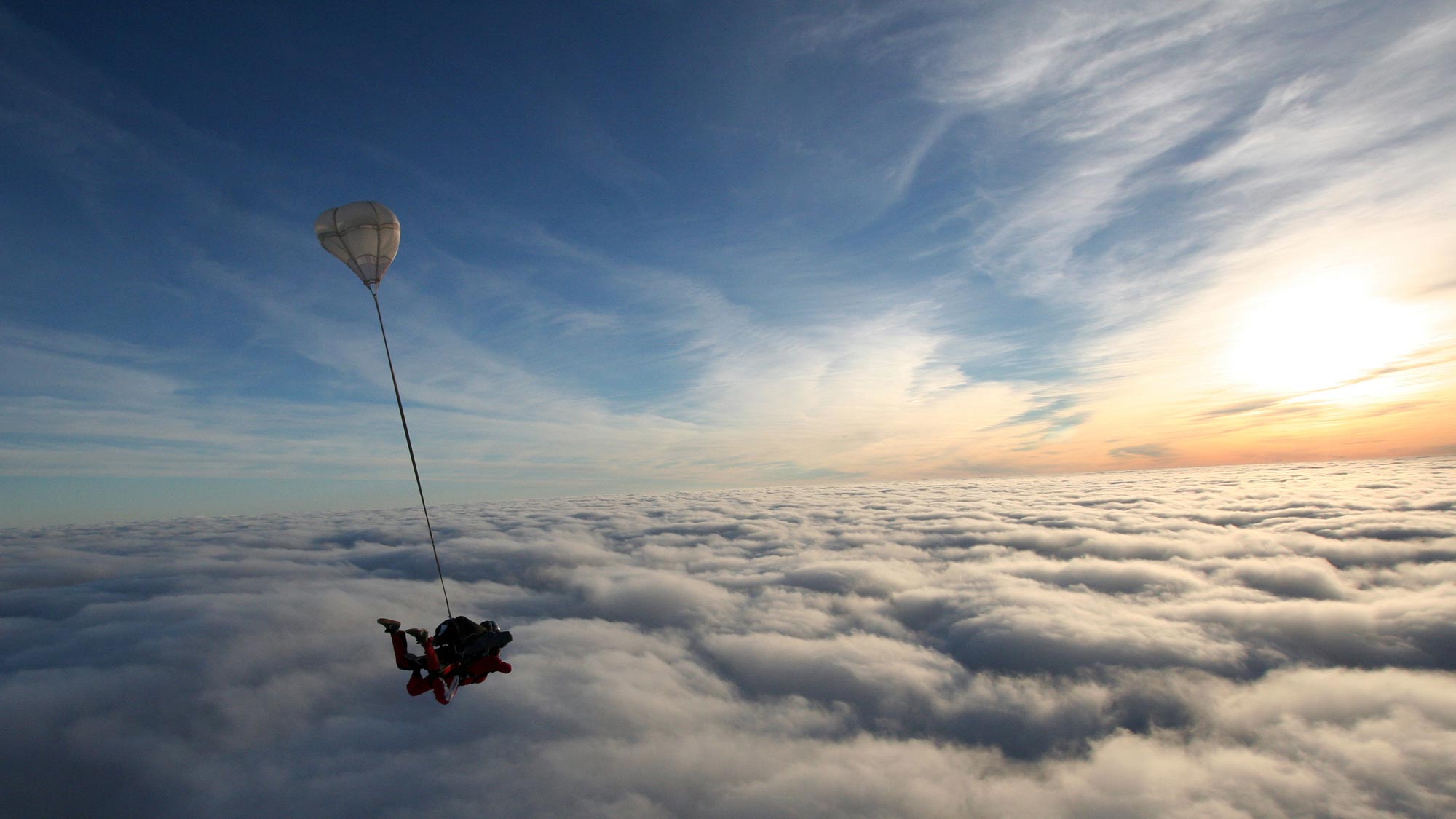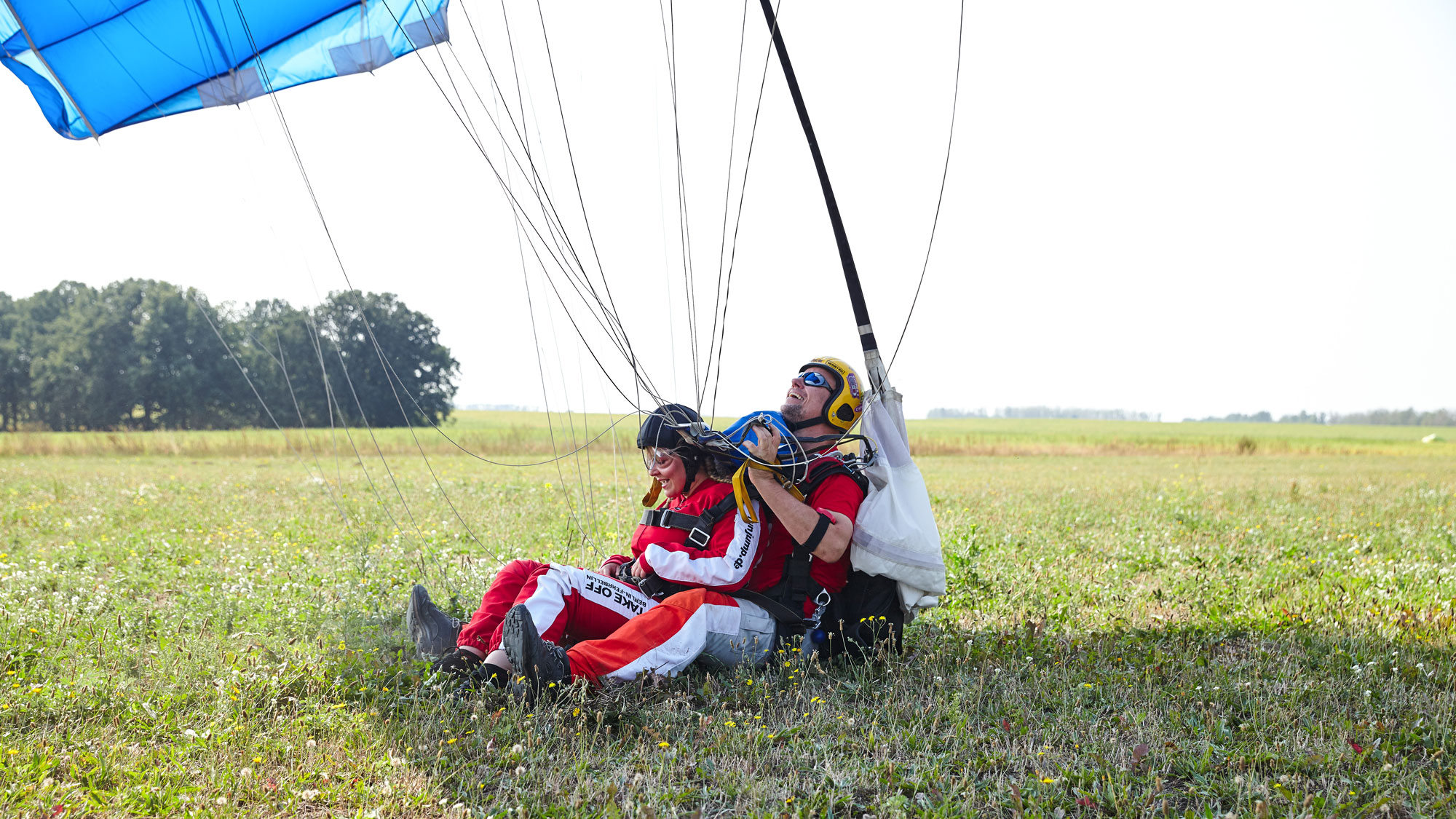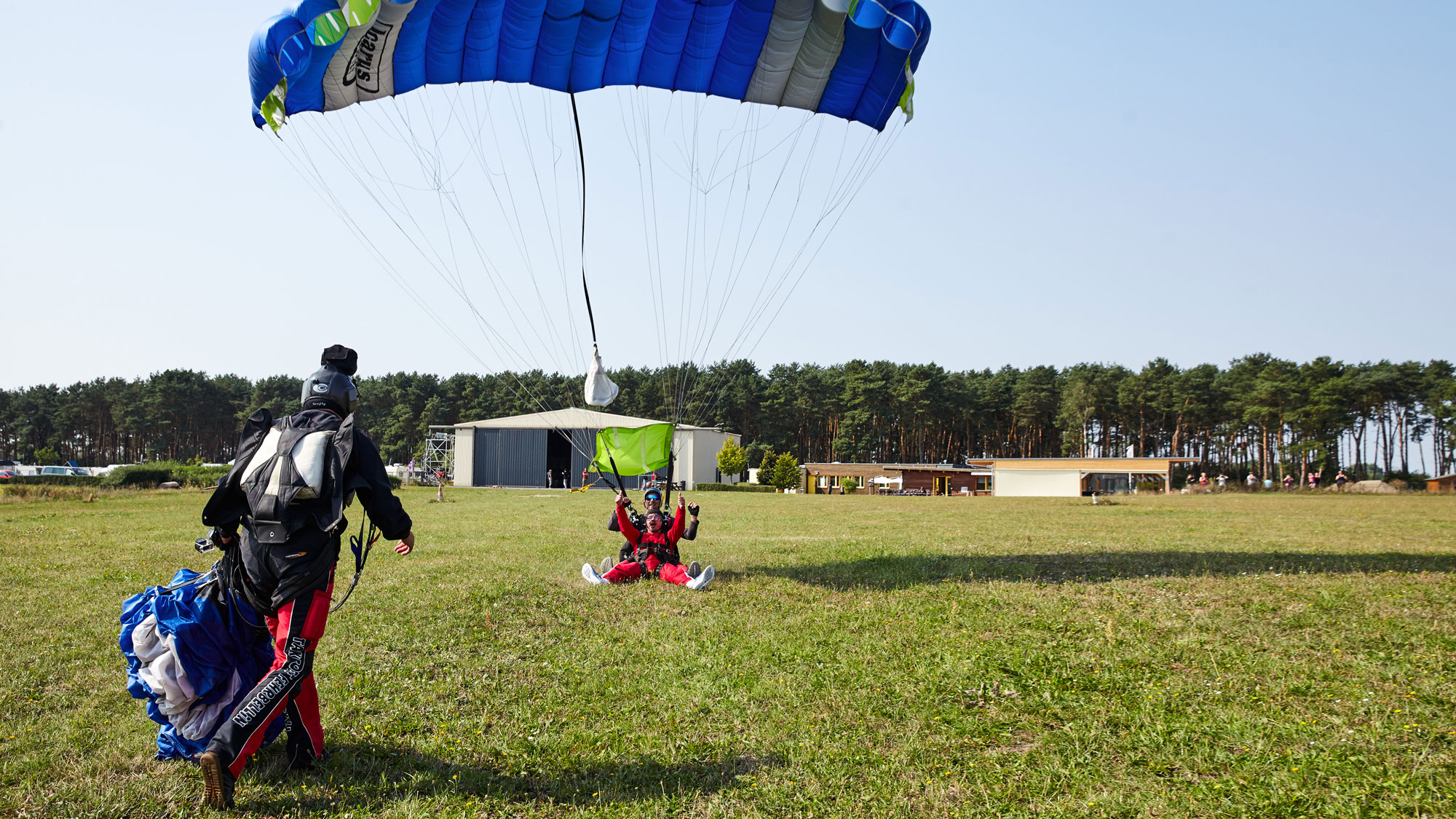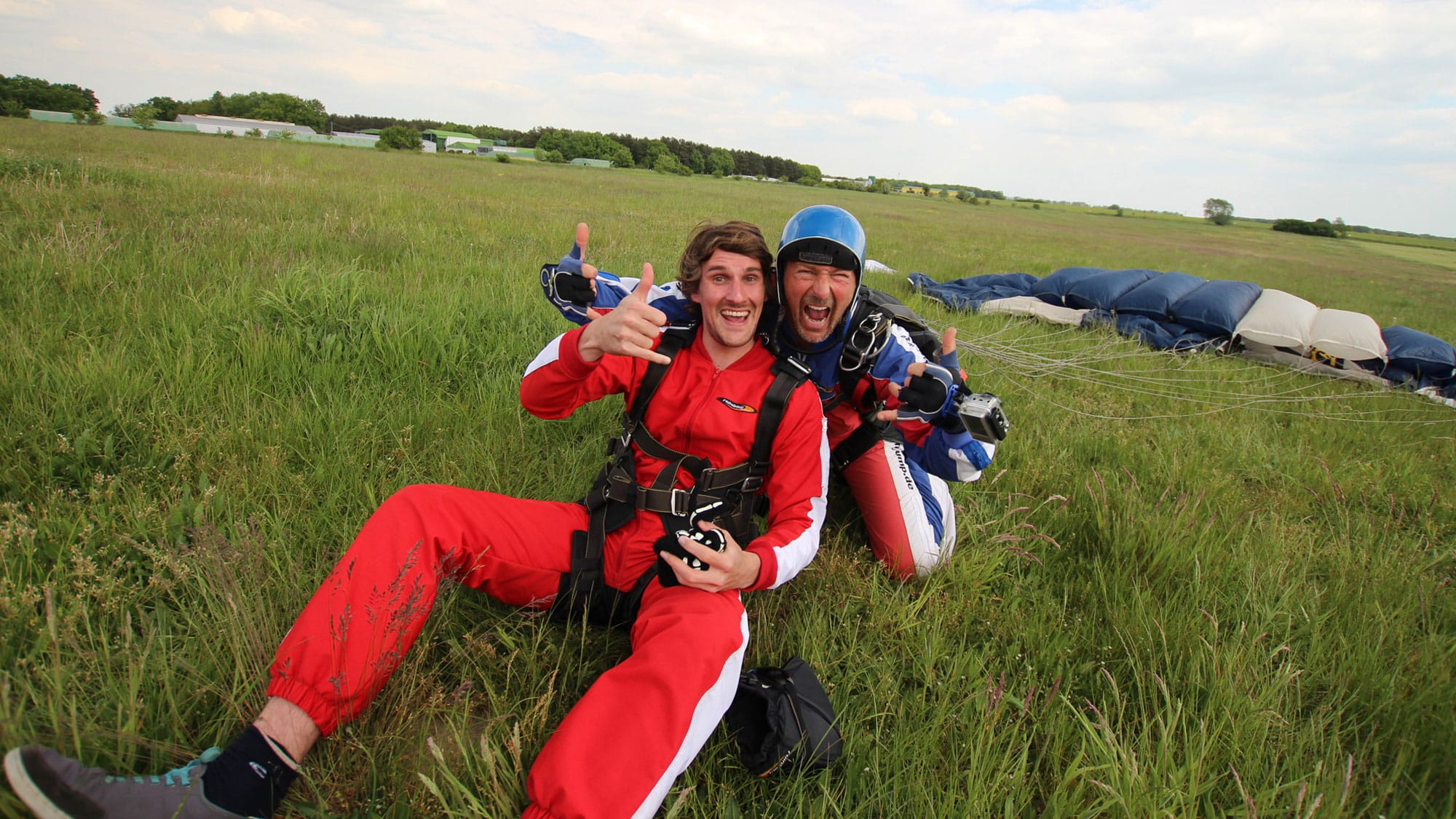 The team building event of votum gmbh
In may 2016 a part of the the team of VOTUM GmbH had an unforgettable company outing.
It was a memorable experience for everybody. Nobody of the team had ever skydived before and now they share an adventure they will not forget.
What the employees of VOTUM have to say

Anjes: "You immediately notice that everyone at TAKE OFF is absolutely passionate about it. Not only did we have a lot of fun, we were also welded together as a team."
Eico: "Falling out of the plane - an insane feeling! Together we have overcome a personal boundary and have grown together. Everyone takes an unforgettable experience home with them and will remember, where and with whom they experienced it."
Eric: So far I haven't experienced anything like it. The team at TAKE OFF not only conveys a high degree of professionalism, but also has a lot of fun. You immediately notice how much enthusiasm comes from each team member, especially from the tandem pilots".
Lev: "The tandem pilots are great. I felt very safe at  TAKE OFF and I was glad that I had my tandem pilot Danny with me, who did a great job".
Nicole: "We had an incredibly great time. At first glance, a tandem jump is not a typical team event, but it does bond because of the experience. As a team you are in a "state of emergency" and you share the thrill of the jump."
Olli: "I would definitely do it again. As a group you can also achieve great team spirit with such an experience."
Peter: "I really enjoyed the parachute jump to the max. I also think our team did a great job. No one will forget this day. When can I jump again?"
You are planing on having a team event?
Contact us for a personalized offer!

Tandem skydive requirements
On the day of your jump we recommend an abundant breakfast. Please know that for legal reasons we are not allowed to take guests under the influence of alcohol or drugs with us into the sky.
We recommend wearing comfortable clothes suitable for the temperature of the day.
Nearly everybody is suitable for tandem skydiving. You do not need a medical certificate but you should feel healthy and not have a flue or any other influenza.
If you have any reservations if tandem skydiving is right for you do not hesitate to contact us or your physician.
At a glance:
Body height: min. 1.40 m to max. 1.95 m
Body weight: max. 95 kg incl. clothes and shoes
Medical Certificate? No medical certificate required
Recommended minimum age: 12 years
Declaration of consent of the legal representative: Mandatory for minors
No alcohol or drug use12 hours before the jump
Clothes: Comfortable clothing (T-shirt or sweatshirt, comfortable trousers
Shoes: Preferred are lace up sneakers. No eyelets or hooks!